Matt Chorley: Welcome to Britain's sex toy capital
There's a buzz in Fleet – and it's not the coffee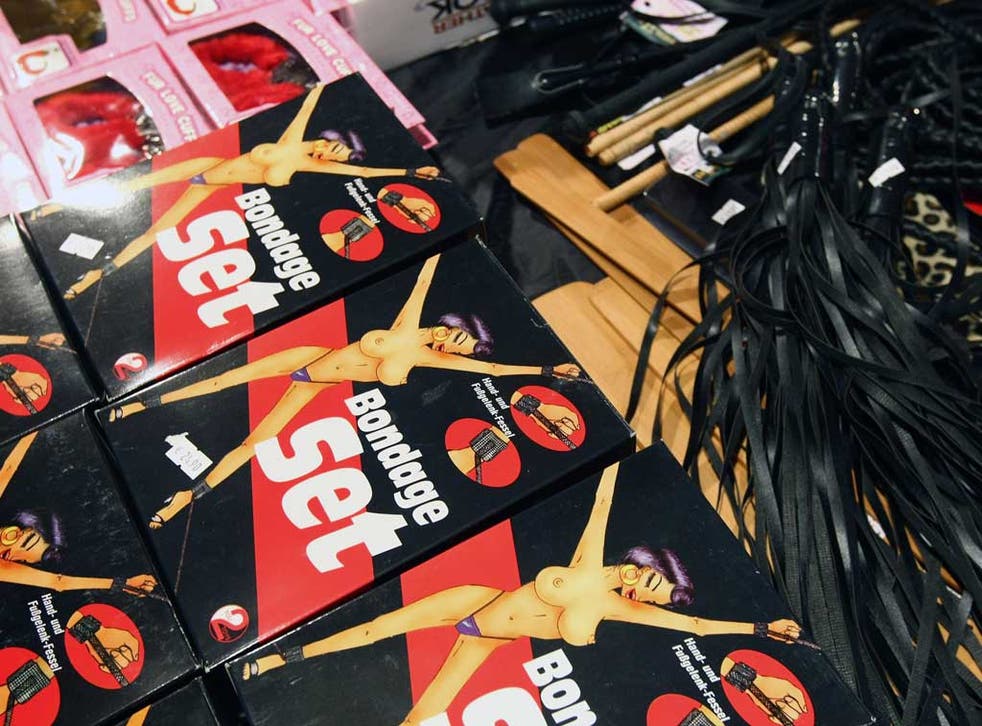 How naive. I thought people were happy to live in Fleet in Hampshire because of the good schools, light traffic and low crime. But it seems there is something else putting the smile on the face of my fellow Fleetonians. News broke last week that we are the sex-toy capital of Britain. The town centre has been buzzing ever since. So to speak.
To leap to the top of this auspicious league table we Fleetonians spend 62p per head on sex toys. I didn't realise a first-class stamp could be so much fun. Sixty-two pence? Ten of us would have to club together to buy even a packet of batteries.
I confess I'm not among this army of sex shoppers. I can't buy a bottle of Pinot Grigio without getting ID-ed in Morrisons. Even so, reporters were quickly dispatched to rummage in the town's bottom drawer. But most people were too tied up to answer the door. (Sorry, again.)
Licking their lips, hacks painted a depraved picture of a town where we all supped pints in the Slap and Tickle, tethered to perfect strangers and struggling to conduct a conversation over the low-level drone of 100 pairs of vibrating underpants.
Sarah Anderson, who runs the More Than Coffee shop in the town, declared: "I'm just as likely to chat to my female friends about vibrators as I am about clothes or lipstick." Which got me wondering how she froths her hot milk.
According to Lovehoney (no, me neither) this boom in "erotic accessories" has been fuelled by Sex and the City. Fleet has many qualities, but it is not classy Manhattan. No one batted an eyelid when mid-market frilly-knicker outlet La Senza went bust, but a Facebook group was set up to rescue our branch of Peacocks. (It worked.)
That's not to say Fleet is downmarket. It's a great place to live. When Poundland opened in the old Woolworths store it lasted less than a year. Turns out we prefer Waitrose. It's just that it's the sort of middle-class town where a racy night in involves full-fat houmous and an "outstanding" Ofsted report.
Notably, other places in the sex-toy table were also commuting towns – Didcot, Godalming, Basingstoke. The 40-minute train ride out of London Waterloo can be boring, and a newspaper can struggle to keep you titillated beyond Farnborough.
Our local paper, though, is a mine of information. The Fleet News and Mail is terrific – a great big broadsheet, exhaustively covering all the municipal machinations. They have to draft in the punch-up and flasher stories from nearby Aldershot to add spice. But maybe Fleetonians are getting enough of that at home.
The local police have a Twitter feed which is revelatory about the level of crime locally. "Adam on route to an on-going #NeighbourDispute." "Don't block the pavement or dropped kerb." "24hr CrimeReview – NO #Burglaries, NO #Thefts, NO #CriminalDamage." "Look out for Pc Franks on his bike... he has broken his stabilisers."
Whenever I tell someone where I live, there is a flicker of recognition. "Now why do I know Fleet?" Usually they have just enjoyed the small thrill of walking over the footbridge spanning the M3 which joins the eastbound Fleet Services to the westbound. In fact Fleet only exists thanks to tourism. Londoners boarded the early steam trains to visit Fleet pond. These days it's a draw for joggers, dog walkers and families wishing they'd gone on the shorter circuit.
According to Halifax's happiness survey, 95 per cent of us in Fleet are in good health and we live longer too. Men in Fleet live until 81. Which means I've got another 50 years to stock up on handcuffs. Apparently we also have less rain and more sun than the national average. Try telling that to my sodden raised bed. You see, even that sounds like a euphemism in a town like Fleet.
Register for free to continue reading
Registration is a free and easy way to support our truly independent journalism
By registering, you will also enjoy limited access to Premium articles, exclusive newsletters, commenting, and virtual events with our leading journalists
Already have an account? sign in
Join our new commenting forum
Join thought-provoking conversations, follow other Independent readers and see their replies