Owen Jones: If socialists really did run the show, working people would benefit
Rather than having to engage in debate, an opponent can be dismissed as extremist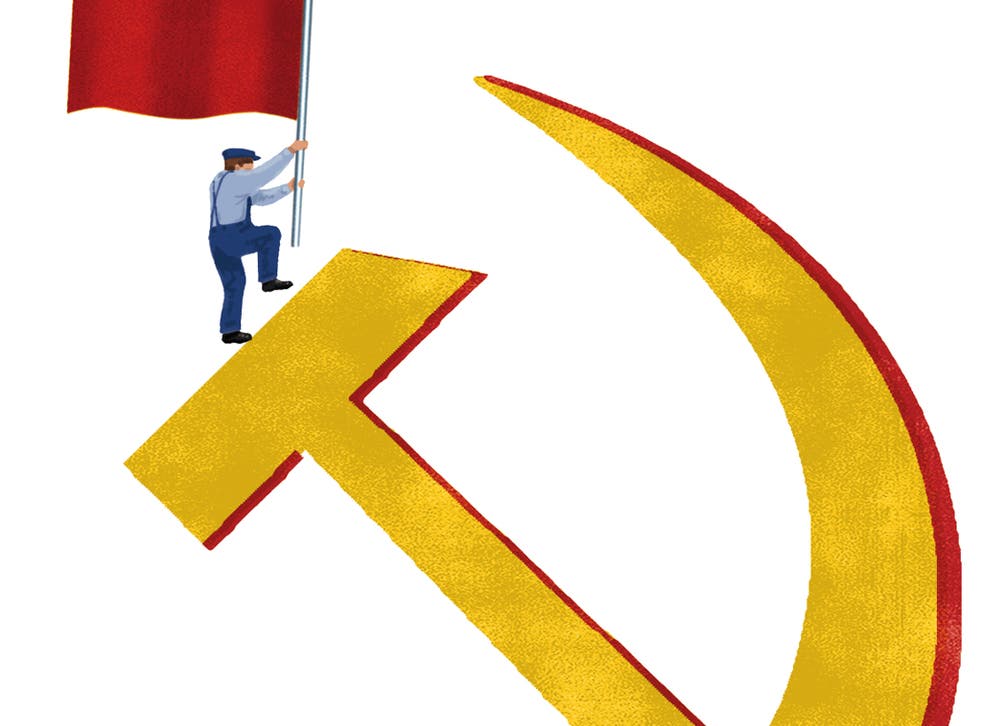 Having just moved to north London, I was perturbed to be woken on Tuesday morning by a whirring sound in the distance. When I glanced at the Telegraph's front page later that day – which revealed that multi-millionaire Tory donor Adrian Beecroft had accused Vince Cable of being a socialist – I realised it must have been Karl Marx spinning violently in his Highgate Cemetery grave. The great man shouldn't take it to heart: Beecroft strikes me as the sort of bloke who would accuse opponents of privatising the first-born for being a bit "pinko".
Beecroft's smear on the good name of socialism was triggered by Cable's description of his proposals to shred Britain's remaining workers' rights (not least by allowing bosses to fire at will) as "bonkers". Given the contents of Beecroft's report for the Conservative Party, the certifiably non-socialist Lib Dem was being rather mild-mannered.
We are in the most protracted economic crisis since the late 19th century because of a financial collapse and the Government's decision to suck demand out of the economy, and yet our economic elite still attempts to scapegoat people's rights in the workplace. I doubt that the Confederation of British Industry – fervent supporters of Beecroft's plans – believes it for a second, of course: they are merely class warriors attempting to exploit a crisis to push policies that would otherwise be politically impossible.
But it does demonstrate how "socialist" is regarded as the ultimate insult by much of our wealthy elite, who have been in a virtually uninterrupted triumphalist mood since Margaret Thatcher defeated their political opponents in the 1980s. Similarly, an increasingly hot-tempered David Cameron routinely slams Ed Miliband for being "left-wing" at Prime Minister's Questions; it was once fashionable for the media to label the Labour leader "Red Ed". It is much like the term "liberal" in the United States: in the 1950s, even Republican President Dwight D. Eisenhower described himself as such, as did huge numbers of American voters. Liberal US scholar Lionel Trilling once felt able to dismiss conservatism as "irritable mental gestures". But now "liberal" is largely hurled as a term of abuse in US political debate, with few mainstream politicians willing to associate themselves with the label.
Socialism used to be a term the Labour Party was more than happy to champion. In its historic 1945 manifesto, Labour announced that it was "a Socialist Party, and proud of it", with the ultimate objective of establishing a "Socialist Commonwealth of Great Britain". But the word hasn't made an appearance in a Labour Manifesto since 1987. Curiously, Tony Blair repeatedly spoke about socialism in his early days as Labour leader but, given that no one really believed he was a socialist, it was more a case of "the lady doth protest too much". For Blair and his adherents, if there was a rare, sentimental need to dust off "socialism", it was to mean nothing more than platitudes no decent person would disagree with, like "community" and "fairness".
The reason "socialism" came to be seen as a swear word was twofold. First, Thatcher made it abundantly clear that she was at war with what she regarded as socialism. In her memoirs, she described post-war Britain as a "socialist ratchet" and, reflecting on the 1983 general election, she argued that "socialism was still built into the institutions and mentality of Britain". In her mission to "create a wholly new attitude of mind", as she put it soon after her first election victory, she appeared to crush "socialism" into the dust.
In what was fortunate timing for Thatcher's acolytes, the Soviet empire began disintegrating as her project reached its climax. Although almost all socialists abhorred Stalinist totalitarianism (by the 1980s, at least), these were regimes that described themselves as "actually existing socialism". Their collapse was portrayed as the final discrediting of socialism, and the ultimate vindication of capitalism.
Beecroft's use of "socialism", then, relates to a theory called the "Overton window", which describes what is seen as politically acceptable at a given time. Rather than having to engage in a debate over the merits of bosses being able to dismiss their workers at will, an opponent can be dismissed as a "socialist", which – for Beecroft – is code for "extremist" or "someone with views outside of what is politically acceptable".
The irony of it all is that socialism, of a sort, is actually flourishing in Britain – for wealthy people like Beecroft. The taxpayer bailed out the banks that caused the crisis, allowing them to carry on much as before, courtesy of public money. Private companies such as "welfare-to-work" business A4e leech off the state, as do private contractors throughout our public services. Indeed, our NHS is set to become an even more lucrative opportunity (at taxpayers' expense) for private health care firms like Care UK than it was under New Labour.
The taxpayer splashes out three times more subsidies on private train companies than they did on publicly owned British Rail. Private landlords get away with charging extortionate rents, knowing that the state will pay billions subsidising them through housing benefit. Wealthy individuals enjoy tax relief on their pensions worth billions. Socialism for the rich is thriving while, for everybody else, it is capitalism red in tooth and claw.
If socialists really were running the show in Britain, they would be building a society run by, and in the interests of, working people. Our banks – propped by the British people – would be taken under genuine democratic control, forcing them to operate in the interests of society as a whole. Our booming wealthy elite would be forced to pay a fair share of tax (or, in some cases, any tax whatsoever). After the disastrous failures of market economics, real socialists would be taking our utilities – such as the railways and rip-off energy companies – into social ownership: not old-style, statist nationalisation, but democratically run by workers and consumers. They would bring down welfare spending, not by kicking people at the bottom, but by building social housing, introducing a living wage, and creating jobs. And they would be reversing the scandalous lack of rights that workers have in the workplace, which is what ensured that wages were declining for many before the crash had even happened.
Instead, we have a government (of which Vince Cable is a pillar) ruthlessly forcing working people to pay the immense cost of getting capitalism out of its mess. Beecroft may feel frustrated that it is not politically possible to adopt his attacks on workers' rights wholesale, but he can rest assured that this is a government that stands for people like him – and those pesky socialists could not be any further away from the corridors of power.
Register for free to continue reading
Registration is a free and easy way to support our truly independent journalism
By registering, you will also enjoy limited access to Premium articles, exclusive newsletters, commenting, and virtual events with our leading journalists
Already have an account? sign in
Join our new commenting forum
Join thought-provoking conversations, follow other Independent readers and see their replies