Owen Jones: The war isn't between young and old – it's the rich versus the rest of us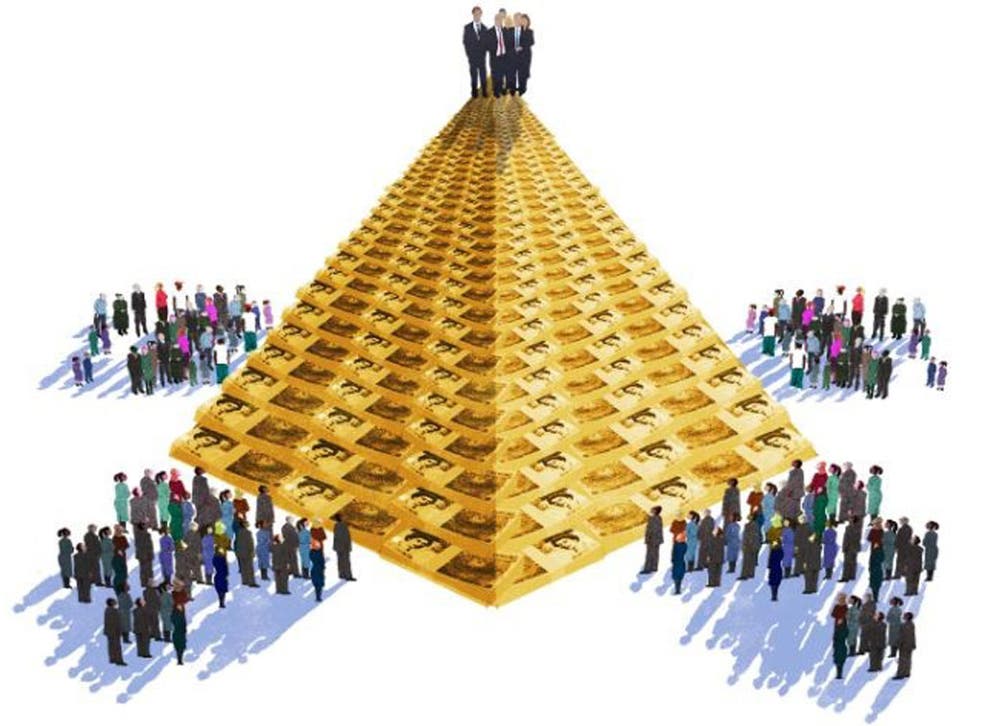 Britain is at war. The pampered baby boomers have feathered their nests at the expense of an increasingly besieged and impoverished young generation. George Osborne's "granny tax", the Budget's freeze in pension allowances, will hit a group in society that has barely been touched by austerity, and in any case it's peanuts compared with what others are expected to cough up.
While greying Britain retires with comfy pensions and decent homes they own – snatched from the rest of us during the heyday of right-to-buy in the 1980s – today's youth is being hammered by mass unemployment, a housing crisis and the biggest cuts since the 1920s.
Or so the prophets of generation war tell us. As Cameron's Government crunches through the remnants of post-war social democracy, the myth that society's key divide is young vs old has gained traction. Scenes of newly politicised, angry young faces taking to the streets after the trebling of tuition fees by middle-aged politicians who benefited from free education have only reinforced this theory. As Ed Howker – co-author of Jilted Generation – wrote this week, the Budget left a "whole range of benefits" in the hands of older Britons. His think- tank, the Intergenerational Foundation, suggests pensioners should be helped to downsize to free up housing for young families.
But pitting the generations against each other is as misguided as it is dangerous. There is a clear division in society: the rich – of all ages – who continue to boom, and everybody else who face the biggest squeeze in living standards since the 1920s. It is possible to generalise about the wealthy: by definition, they are all doing very well compared with everybody else.
The generations, on the other hand, cannot be lumped together. The prospects of, say, an 18-year-old in an ex-mining community are entirely different from those of an Eton-educated son of a millionaire. Austerity Britain cannot be understood without the prism of class.
There is no question that young working-class people are getting a real kicking under this Government. The educational maintenance allowance was snatched away from the poorest students, leading to nearly half of sixth-form colleges last year reporting a decline in applications. With up to five million people languishing on social housing waiting lists – largely in working-class communities – while private rents soared by 12 per cent in London last year, the prospects of the average working-class youth getting an affordable home grows ever more distant.
Youth unemployment hurtles towards one-quarter, but the impact is uneven. Last year, the biggest rises were in ex-industrial northern communities such as Hartlepool and Darlington. The numbers flatlined in leafy, middle-class Kensington and Chelsea, Richmond and Kingston in Surrey, where the number of young people out of work is four times lower than the national average.
Well-heeled youngsters simply do not share the same concerns as their poorer peers. Parents are there to fund them through university. If their first job doesn't pay the bills, many can expect the Bank of Mum and Dad to cover the rent. Parental assistance is even there for the lucky (wealthy) few to put down the first deposit for a house. Some can draw on parents' contacts, and they can afford to work for free for months in unpaid internships, transforming professions such as the media, law and politics into upper-middle-class closed shops.
Neither can we make sweeping generalisations about the older generation. There are certainly those thriving with cushy retirements, but there are also two million pensioners in poverty. Up to 2,700 old people froze to death last winter because they could not afford to heat their house. Sure, some of today's ageing population were among those for whom 1980s Britain was one long party, particularly in the South-east. But others were among the millions who lost their jobs in the recessions of the early 1980s and 1990s, as industries and communities were irrevocably shattered by Thatcher's economic savagery. Even today, more than one-third of those claiming jobseeker's allowance are over 40 – and many of the middle-aged unemployed struggle to claim any benefits at all.
Other groups are also being forced to pay disproportionate costs for a crisis they didn't cause. Chilling new figures reveal that the number of young black men out of work has nearly doubled since Lehman Brothers went under. Women are also being made to suffer because of cuts to public sector jobs, benefits and services. The long march to gender equality has been sent into reverse. But this is not a race war imposed by whites as a whole, nor a gender war waged by men, even if existing divisions are becoming more entrenched. More binds together an unemployed black man with an unemployed white woman than unites them with a globe-trotting millionaire of whatever gender or race.
Nothing would be more beneficial to our rulers than a "hierarchy of grievances", dividing those being pummelled by austerity according to how severely they are being hit. The young could turn against the old, demanding that their grandparents suffer more pain to diminish their own. Outright ageism – discriminating against older people in jobs and housing, for example, to favour the young – could be given a progressive veneer.
But the reality is that the majority of society really is "all in it together", while it remains boom time for the top. Indeed, those lucky enough to make the Sunday Times Rich List enjoyed a surge in wealth of nearly a fifth last year; in 2010, it leapt by 30 per cent. We know from the Institute of Fiscal Studies that the richest 10 per cent are doing better at the hands of this Government's policies than the bottom 40 per cent. Here are the divisions that really matter.
The gospel of generation war has its appeal, not least to a young person from a cushioned background who wants to feel a misplaced sense of persecution. If it is allowed to catch on, it could help shatter a potentially invincible coalition against austerity: the unemployed working-class youth in Glasgow; the graduate without a future in London; the part-time checkout worker in Birmingham having her working tax credit slashed; the lollipop lady in Swansea having her pension attacked; the struggling pensioner in Sunderland. There's no shortage of frustration in Cameron's Britain. But, for God's sake, let's make sure it doesn't get directed at the wrong targets.
Register for free to continue reading
Registration is a free and easy way to support our truly independent journalism
By registering, you will also enjoy limited access to Premium articles, exclusive newsletters, commenting, and virtual events with our leading journalists
Already have an account? sign in
Join our new commenting forum
Join thought-provoking conversations, follow other Independent readers and see their replies