Paul Conroy: The bombing in Homs shows we need a treaty
Such sustained fire is hard to maintain; where was all the ammunition from?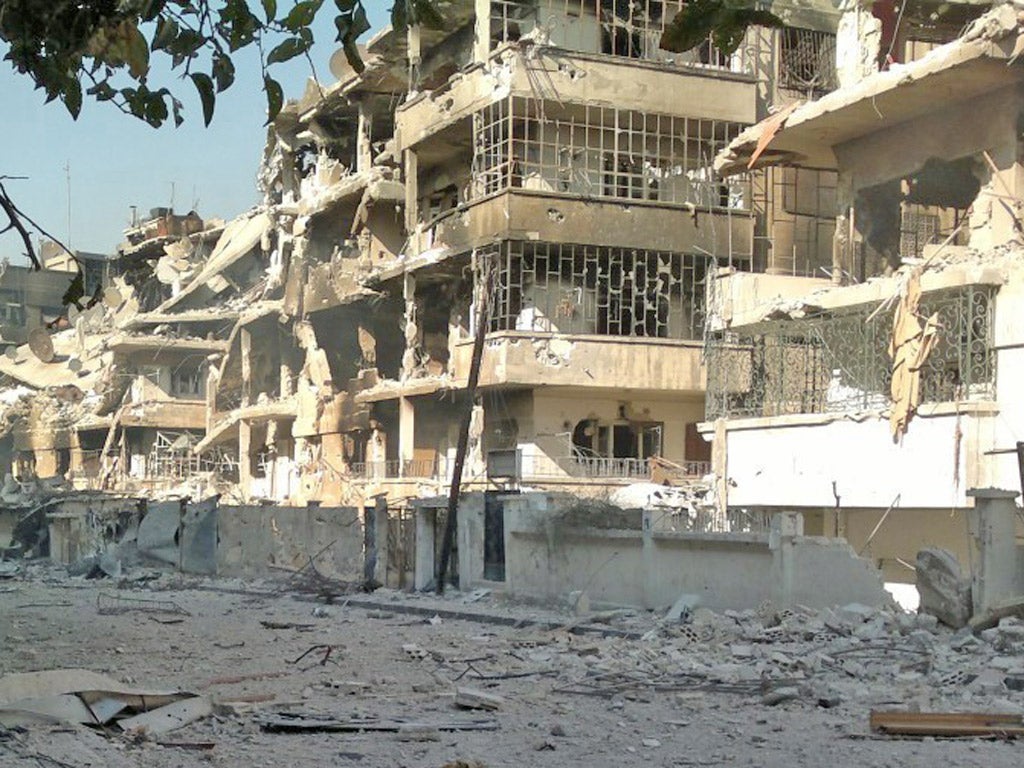 As Marie Colvin, the award-winning Sunday Times reporter, and I heard the first ferocious bombardment of Baba Amr, a tiny suburb of Homs in Syria, our first thoughts were that the intensity of the attack could not be sustained. We were both wrong. Our luck ran out when up to five Russian-made Katyusha missiles hit our media centre. Marie was killed instantly, as was a French photojournalist, Remi Ochlik. I sustained serious leg injuries.
The survivors of the attack in February – myself, Edith Bouvier, William Daniels and Javier Espinoza – were hidden in a house close to the field hospital where we endured a lengthy bombardment. It gave me an opportunity, as a former artilleryman in the British armed forces, to ascertain exactly what the Syrian army was firing into Baba Amr. Much of the weaponry at the disposal of the Syrian command is Soviet-era. It is estimated that at the time, the regime had 4,550 tanks at its disposal – 1,600 of these being the more modern T-72, with a shell size of 125mm. If you add the regime's field artillery, mortars, howitzers and rockets, such as the Grad and Katyusha, that's a lot of hardware and munitions.
One of the most terrifying of the weapons used in Baba Amr was the 240mm mortar. The shell is about 1.5m long and has a weight of 130kg with 32kg of explosive. It can also have a delayed fuse, allowing it to penetrate the building completely before detonating. I lay there and listened as salvos of three of these mortars were launched at a time, 18 hours a day, for five days. In my estimation, even the British artillery would find such a sustained rate of fire hard to maintain. The question was, where was all the ammunition coming from?
On my escape and return from Syria I was asked to take part in a discussion in Westminster entitled "Syria: What Next?" One panel member, Ivan Volodin, was there to represent Russia as the head of the foreign policy unit.
I asked Mr Volodin if he would take a three-part question from me and he agreed. Was he aware that Russia was providing heavy weapons and munitions to the Syrian regime? He said yes. Was he aware weapons were being used against a largely unarmed civilian population? He said yes. Did Russia have any thoughts on stopping the supply of these weapons? He said no, paused, and then added: "If we don't, somebody else would anyway."
It cannot be right that such answers are the acceptable face of nations when it comes to life-and-death matters such as arms supply and control.
The writer is a photojournalist
Join our commenting forum
Join thought-provoking conversations, follow other Independent readers and see their replies