Rupert Cornwell: The last post looms for the US mail service
Out of America: Founded before the Declaration of Independence, it's facing an uncertain future thanks to the recession and the rise of the internet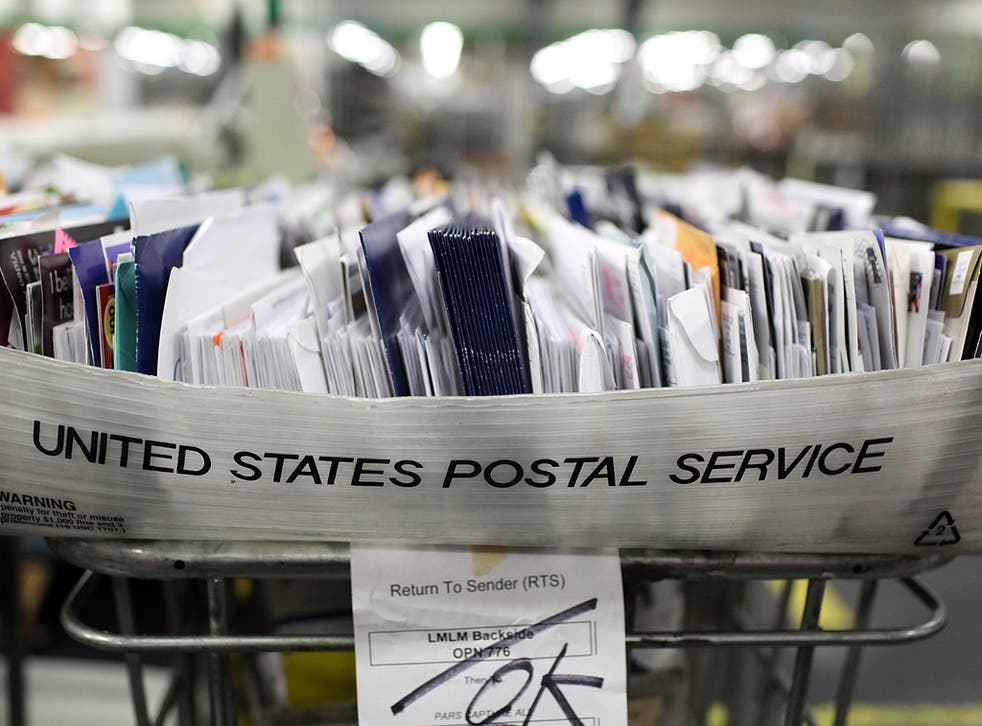 When did you last get an old fashioned letter? Not one of those tiresome newsletters-plus-family photo that increasingly pass for Christmas cards here (and which, maddeningly, won't even stand up on the mantelpiece) but a real letter, from a friend, relative or lover, with a stamp, a postmark and – unlike email – with privacy guaranteed?
The answer, probably, is not for a while. And if so, you will start to understand the desperate plight of the United States Postal Service, the largest mail system on earth, whose origin predates even the Declaration of Independence. Today, the USPS has 574,000 full-time workers, making it the country's second largest civilian employer after Walmart.
Unlike the vastly profitable retail chain, however, its business has been steadily contracting, by 20 per cent between 2006 and 2010. And unlike Walmart, it loses money by the truckload: $8.5bn (£5.5bn) a year, $23m every day. The main culprit, needless to say, is the internet. Most painful has been the decline of first-class mail, the most lucrative part of its operations, but now largely superseded by email. The lost habit of letter writing is only part of the problem; once you paid utility bills with a cheque in a stamped envelope, another nice little earner for the postal service. Today ever more people do so online, for nothing.
Thus are the mighty fallen. The first US Postmaster General, appointed by the Second Continental Congress in 1775, was Benjamin Franklin, statesman, founding father and leading figure in the American Enlightenment, whose face adorns the $100 bill. Last autumn Patrick Donahoe, the 73rd person to hold the job and who began his career as a postal clerk in Pittsburgh, went before Congress to warn that without sweeping reform, the postal service faced default and might have to shut its doors within months.
The financial woes of the USPS do not stem solely from the explosion of the internet. Under existing law, and alone of government agencies, it must contribute out of its revenues some $5.5bn annually into a trust fund for future employee pensions, 75 years in advance. Late last year, Congress did allow that payment to be suspended. Nonetheless Mr Donahoe will have to take immediate and painful action of his own.
Over the last four years alone, the service has shed 110,000 jobs, saving $12bn. It no longer guarantees next-day delivery for first-class mail and is considering dispensing with Saturday deliveries entirely. There will be further large cuts in personnel, and for those who remain, pensions and other benefits will surely be reduced. Most controversial of all – and of which more in a moment – it may be forced to close almost 3,700 post offices across the country.
The United States Postal Service of course isn't the first, and won't be the last, grand old American institution to be brought low by our electronic age. Only last week, for instance, it emerged that Kodak, one of the titanic brands of 20th-century US business, its name once shorthand for the photographic industry, is on the brink of bankruptcy. Just as the internet has ravaged snail mail, so digital cameras have all but killed off the Eastman Kodak Co. In this case the company has only itself to blame – having, it claims, invented the digital camera in 1975 but then, in a calamitous failure of foresight and imagination, holding off from the new product in order to protect the traditional film market which it then dominated.
But Kodak's place in society's functioning has quickly been filled by others – by digital camera makers, mobile phones and the rest. Such is capitalism, a cycle of destruction but also creation. Whether America's postal service could be so easily replaced is quite another matter.
For one thing, it's a bargain. Despite the vast distances involved, a first-class stamp here costs only 44 cents (28p), compared to the 46p charged by the Royal Mail.
More important still, the mail here is not merely a postal service. It's a many-layered public service as well, and this brings me to the 3,700 post offices that may be shut. The bulk of these are in rural areas, many of them remote, with dwindling, ageing populations. Inevitably, they fail to generate the $27,500 in annual revenue now deemed the minimum to be viable.
But that is to ignore deeper truths. The local post office is not just a vital link with the outside world, for instance as a means by which people in rural areas receive prescription drugs. For tiny communities, it is also a social hub, a focal point without which those communities may die.
A few years ago I visited Fortuna in the north-west of North Dakota, a few miles from the Canadian border. In that strange US parlance, Fortuna is described as a "city", but its population, once 200-odd, had by then shrunk to 21, clustered in a couple of blocks in the midst of the vast North American prairie. But the place had a post office. Therefore it existed. Glancing down the list of North Dakota post offices facing the axe, I saw Fortuna's name and trembled for its survival.
Perhaps the alarm is exaggerated. Congressional Republicans fulminate against the federal deficit, but they do not want to be held responsible for anything that harms God-fearing rural America, least of all in an election year. Still, one wonders. Inscribed on the facade of New York's majestic colonnaded central Post Office are the rousing words that constitute the unofficial motto of the US Postal Service: "Neither snow nor rain nor heat nor gloom of night stays these couriers from the swift completion of their appointed rounds." For how much longer?
Register for free to continue reading
Registration is a free and easy way to support our truly independent journalism
By registering, you will also enjoy limited access to Premium articles, exclusive newsletters, commenting, and virtual events with our leading journalists
Already have an account? sign in
Join our new commenting forum
Join thought-provoking conversations, follow other Independent readers and see their replies