Russia's banker thieves remain above the law
In most other countries, you are complicit if you observe a crime and don't report it. But the witnesses to the theft of trillions of roubles remain silent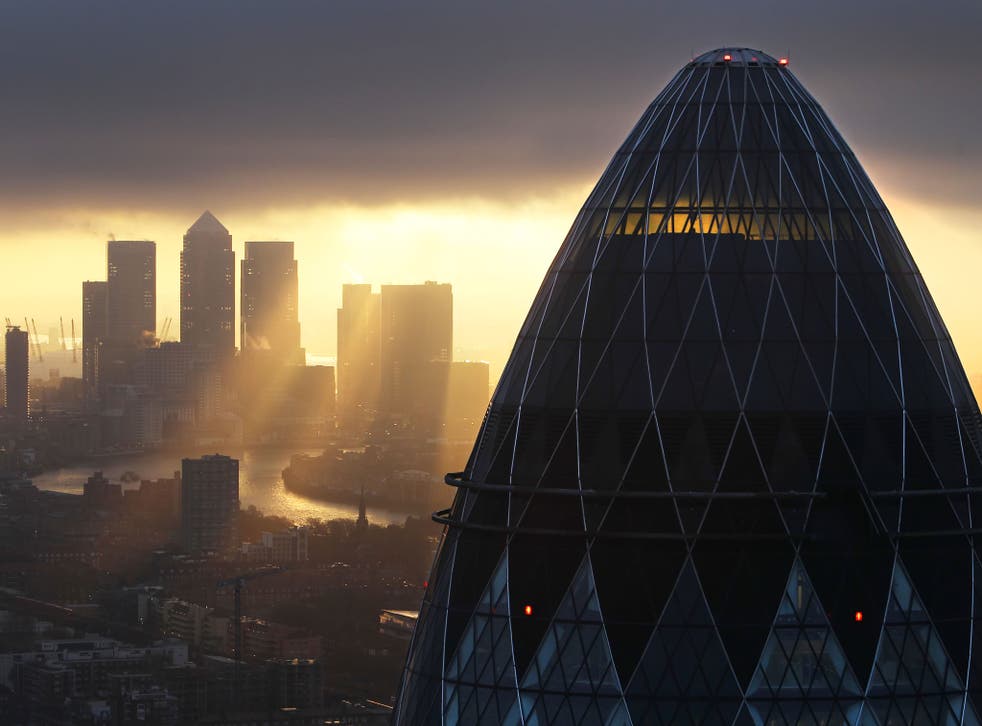 I'm a financier. It's what I studied at university; it's what I do. Once upon a time, I also was, for a short while, a government intelligence analyst, or spy.
The two roles – two of the "oldest professions" along with a better known third, and all of them invoking the same degree of ill repute – are, in essence, very similar. Someone long ago described them as "clairvoyance by means of figures" – it's only that in finance you are making decisions about the future yourself, by taking and pricing the risks. The spy sleeps better.
Contrary to public expectations, both jobs are very boring. The drama starts only when something goes terribly wrong.
Both attract the sort of person who specialises in the mundane. They are, though, vitally important functions. Indeed, without the person-watching and analysing what others do, without the banker providing the cash, society would cease to function.
I like to think of the banker as a human equivalent of a dung beetle, someone very essential to the cycle of life. His fundamental role is to collect savings and reinvest it into every human activity there is. It hasn't changed, from the first flat bread and the mud hut, to space exploration and sophisticated nukes. Societies, mad enough to try to rid themselves of bankers, didn't last very long; what happens to those who try to change and improve it remains to be seen.
Banking, it is often forgotten, is a basic utility. The Western world, both ethically and economically, was at its healthiest when banking was treated as such; for example, from the late 1940s to the early Seventies. Even the most sophisticated "financial instruments" of today are merely simple promissory notes – no more, no less. They guarantee you some value. The value may vary. The variability is stated in the small print, sometimes intentionally very small.
But that small print should be read carefully: it's chiefly our illiteracy, laziness and general automatic trust in big institutions that, periodically, allow the illusionists and pinstriped crooks to create the scams which, with sad regularity, take "normal" banking, and the whole of civilisation with it, to the verge of collapse.
In my profession, there are two types of people: to simplify it to the very core, there are those who build houses (the majority) and those who pretend they want to build houses, to collect money and run away.
There is no problem with the legal definition of what this latter person does and with the punishment which is due to him. He is a thief and has to go to prison. But a person like this almost never acts alone. He always relies on a network of those who assist him. There are lawyers, legal supervisors, fellow bankers and, of course, all sorts of policemen, secret and not so secret, who ought to be doing their own due diligence.
Nowadays it's virtually impossible to perform big-ticket, white-collar theft without direct participation or, at least, tacit complicity of all or most of these "others". This is "high-level corruption" in its clearest, narrowest definition. It is also the most traditional to Russia. Yet, theoretically, it should be the easiest to get rid of.
In most of the world's jurisdictions you are legally obliged to report the crime you witnessed. Not to report the crime, which was committed or is being committed, can, in itself, put you behind bars. In Russia, the perpetrators of corruption are more or less known to everybody; they steal trillions of roubles every year from the Russian economy and the taxpayer – sometimes entire budgets of entire ministries. But, the silent witnesses, those who audited the dodgy bank, looked at the business plan, approved the first loan and who let the money go to the Bahamas or Isle of Man remain strangely silent.
In the biggest cases, the details of the crime and who committed it are well known. Every transaction is transmitted live to the computer monitors of the controllers in the FSB (ex-KGB), the finance department of the police and the Central Bank. But each time there is a new scandal, a new crowd of crying depositors in front of some padlocked doors – and a new set of fugitives seeking sanctuary in Nice or London – nobody bothers them; no one asks them any questions.
They still parade their mansions and townhouses, go around in their flashy automobiles and the gigantic yachts – and claim they've got all that on a state salary which, like in the times of Tsar Nicholas I (the forgotten Westerniser, of whom our current ruler so vividly reminds me), remains rather modest by world standards. It reminds me of the great Russian writer who was asked, in the nineteenth century, what are they up to in Russia? "Still thieving," he replied.
So nobody bothered, when, in the gorgeous setting of an ancient Swiss bank, the wife of the Moscow mayor (now retired in modest comfort) received the small gift of $2.5bn from a well-known developer. The occasion was filmed on video. But she still went on to honour the reception at the Russian president's inauguration with her august presence.
The estimated $100bn which annually leaves the Russian economy and joins someone else's is far less than what was stolen every year in the 1990s. Today, it's supposed to be different, isn't it? Once, unmarked, Hercules planes stood at Sheremetyevo airport, their holds brimming with US dollar bills. Nowadays, we have watchdogs and anti-corruption measures. Still, though, the thieves, fraudsters and their accomplices in the banking system of Russia retain their invincibility.
In any other country, most of those schemes would be seen for what they are by even the humblest accountant's apprentice – and, before even thinking of running anywhere, those involved would be thrown in the nick, and, more importantly, banned from working with money for ever.
The real scandal is how they manage to get away with it – and stay in place.
Alexander Lebedev is the publisher of the Independent titles and London Evening Standard
Register for free to continue reading
Registration is a free and easy way to support our truly independent journalism
By registering, you will also enjoy limited access to Premium articles, exclusive newsletters, commenting, and virtual events with our leading journalists
Already have an account? sign in
Register for free to continue reading
Registration is a free and easy way to support our truly independent journalism
By registering, you will also enjoy limited access to Premium articles, exclusive newsletters, commenting, and virtual events with our leading journalists
Already have an account? sign in
Join our new commenting forum
Join thought-provoking conversations, follow other Independent readers and see their replies