Simon Kelner: Olympic Breakfast may explain Little Chef's decline
Kelner's View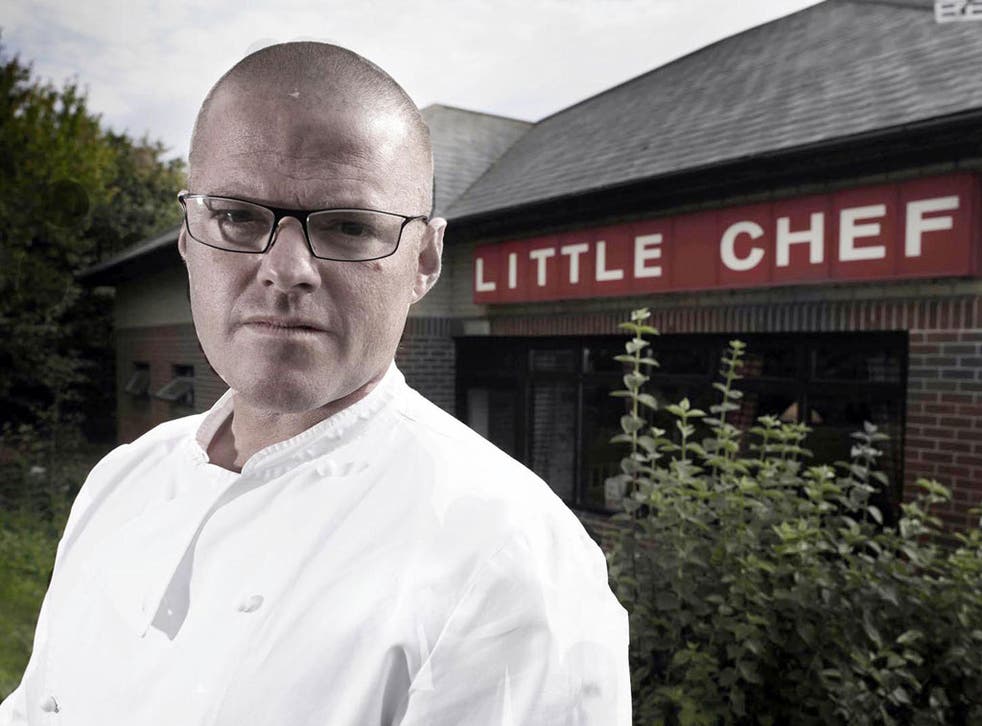 What do you think an Olympic breakfast would comprise? A high-energy smoothie, perhaps, followed by fresh fruit and yogurt? Some granola and a fruit compote? You couldn't be more wrong.
Apparently, it's two rashers of bacon, an outdoor-reared (yes, really) pork sausage, two free-range griddled (whatever that may be) eggs, mushroom, sauté potatoes, griddled tomato and Heinz baked beans. And you can replace toast with fried bread, or, if you'd like, add a side order of black pudding for only 99p. Try running the 100 metres after that! Yes, if you go to a Little Chef restaurant, that's indeed the breakfast of Olympians, and if you don't win a gold medal after that little lot (a cholesterol-laden extravaganza for only £7.49) it's not their fault.
Little Chef, synonymous with roadside catering (and also indigestion) in Britain for more than half a century, yesterday announced that it is to close almost half of its remaining 161 outlets with the resulting loss of 600 jobs, citing "a variety of economic and locational factors". They could also have pointed to the changing tastes and expectations of Britain's diners and drivers. Little Chef has its roots in the days before Britain had a motorway network: in fact, there are some who believe that our motorways were built primarily to join up all the Little Chefs.
In bygone days, we'd park our Ford Cortina and fall into a Little Chef weeping with gratitude. We didn't really know how good eating out could be, and, if you needed a break from the wheel, gammon, egg and pineapple at a Little Chef was as good as it could get.
Now, of course, we set our sights a bit higher, and see no reason why, just because a restaurant is designed for motorists taking a break, we shouldn't get the sort of fresh, nutritional tucker that Jamie or Gordon are always banging on about. Even our motorway service stations make more of an effort these days (have you been to Norton Canes on the M6 recently?) Moreover, the competition from fast food chains is greater than it has ever been. Little Chef has, in fact, been in financial difficulties for some time – its owners, prior to the current private equity company, went into administration in 2007 – and has been in steady decline since the turn of the century.
At one time, Britain was home to 435 places where you could tuck in to an Olympic Breakfast. And now, it seems, attempts to breathe life into one of the nation's most familiar brands are doomed to failure. In 2004, their logo – Fat Charlie – was slimmed down in order to persuade potential diners that they wouldn't necessarily suffer from clogged arteries just by reading the menu, and in 2008, they partnered with Heston Blumenthal in a Channel 4 documentary in which the celebrated chef was tasked with reviving the chain. Blumenthal revamped the menu and redesigned the restaurant, in a village near Basingstoke. The trial proved a success with customers, and, remarkably, earned Little Chef praise from the Good Food Guide. The Heston blueprint has since been extended to another 10 restaurants, but, judging by yesterday's news, it's not enough. Sad to report that Little Chef may have had its chips.
Register for free to continue reading
Registration is a free and easy way to support our truly independent journalism
By registering, you will also enjoy limited access to Premium articles, exclusive newsletters, commenting, and virtual events with our leading journalists
Already have an account? sign in
Join our new commenting forum
Join thought-provoking conversations, follow other Independent readers and see their replies