Steve Richards: Boris to lead the Conservatives? It won't happen – and here's why
The lights would not shine so brightly if Boris were to return to national politics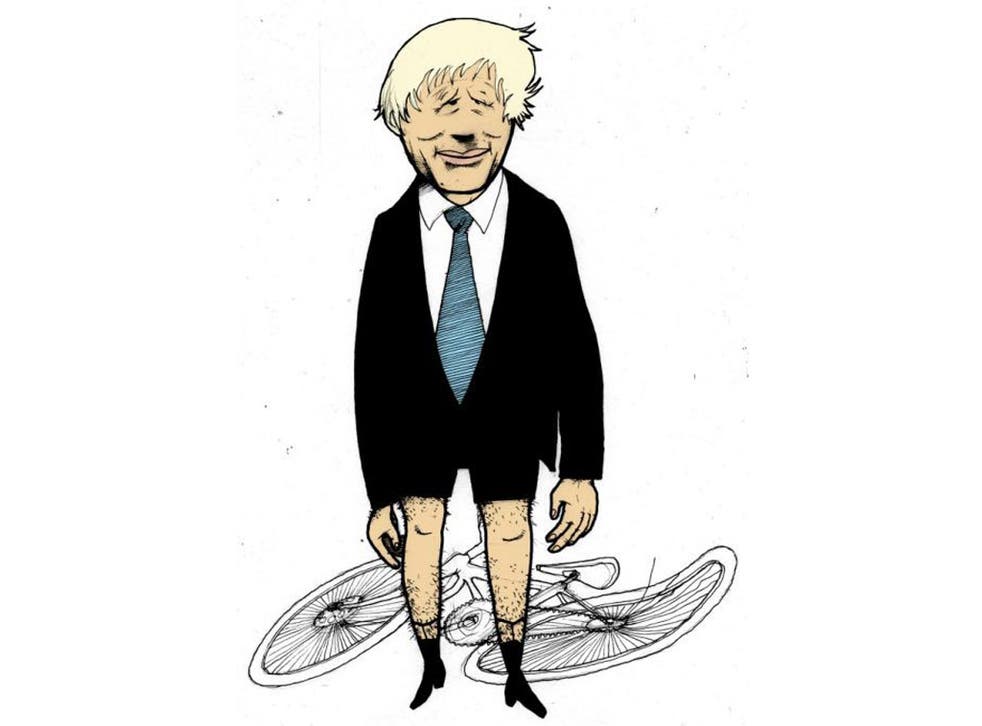 For Boris Johnson, this is as close as it gets to political heaven. Johnson is the elected Mayor of London during an Olympic Games that have cast an intoxicating spell. In interviews, he is gracious, authoritative and, of course, witty. His voice booms out across loudspeakers on the London Underground, calmly telling passengers that the capital will be busier than usual. From a political perspective, he is the voice and face of the Olympics.
As if this were not heavenly enough, Johnson awakes most mornings to read another opinion poll citing him as the most popular successor to David Cameron as Conservative leader – and by a wide margin. Other potential candidates are nowhere in sight. He is the only Tory since 1992 to win a major election, and he has done so twice in London where the majority of voters supported Labour even in the 2010 general election. At the same time, he attracts the glowing praise of Tim Montgomerie from the influential ConservativeHome website, who in a powerful article yesterday suggested that Boris was a more authentic moderniser than some of those in the Cabinet. To be endorsed by Labour London and ConservativeHome suggests that Boris is precisely what the Conservatives need as a leader, an authentic figure with broad appeal. Heaven, indeed.
But it will not happen. Boris will never be leader of the Conservative Party. It cannot happen. The reason why has virtually nothing to do with the flaws in his attractive personality, although it is worth pointing out that even George Osborne would be popular if he were Mayor of London during the Olympics. With or without the Olympics, being Mayor is a unique role, a single figure presiding with limited power over a vibrant, tolerant and progressive city. The once hugely ambitious Ken Livingstone admitted to me that he could never have won a general election or been as daring as Prime Minister as he was at times as Mayor. There is much less scrutiny and scope for extreme unpopularity. Cameron and Osborne are mired in a deep economic crisis, only partly of their own making. For now, Boris is associated with bikes and the Olympics, bright lights amid the gloom. But the lights would not shine so brightly if Boris were to return to national politics.
The return is the problem, the obstacle that is much harder to overcome than it seems. The sole reason Boris will never be leader of his party is that he is not in the House of Commons now and if he were to serve a full term as full-time Mayor, would not be an MP after the next election.
That is easy to resolve, I hear many Conservative MPs suggesting. Indeed, I have heard Conservative MPs explaining how this hurdle is easily leapt over, a sign of how some of them yearn to be rid of Cameron and to see Boris in his place. This is their version of forthcoming events: Boris is so popular, he will become a candidate in a safe Tory seat any time he wants before the next election and in place as an MP for when a leadership contest is required.
But think carefully about the context of this seemingly straightforward sequence. As the next election moves into view, the political mood will change in parliament and in the media. Loyalty to the leader and party unity become of overwhelming importance. The enemy is your external opponent rather than internal ones. Activists in particular loathe ostentatiously disruptive personal ambition when they are working hard to win support for their party as a whole, but so do MPs who want to keep their seats. In this case, so would the army of Tory-supporting newspapers, which would turn their fire away from Cameron and on to Labour as the next election moves into view.
For Boris to make his move towards the national stage in such a context would be deeply damaging and so transparently ambitious. Potential leaders never become leaders when they display transparent ambition and at best ambiguous loyalty to a leader. There are a thousand examples, from Michael Heseltine touring the rubber-chicken circuit after he resigned from the Cabinet in 1986, to Michael Portillo arranging for a phone bank to be installed in a Westminster home in preparation for a bid against John Major in 1995 that never happened. Leaders in waiting who show public impatience wait for ever.
Here is the trap. There is only one Tory leadership contest Boris could win and that would follow the next general election if Cameron failed again to secure an overall majority. I have spoken to Tory MPs who are certain that in such circumstances, there would be a challenge to Cameron. Some believe Cameron would resign. In order to win, Boris would need to be in the Commons after the next election and to fight a contest against the background of a fatally damaged Cameron brand. And yet in order to get to the Commons, Boris would seem like an over-ambitious, disloyal leader-in-waiting, and that would make him far less attractive than he is at the moment. Imagine the hysteria the sequence would generate: Boris seeks selection for a seat! Boris secures selection! Boris deserts Londoners for personal ambition!
In every interview: "Do you want to be leader?"
"No, I want to serve my constituents."
"Oh, yes… like hell!"
The only other context in which the next leadership contest is held is some time after the Conservatives win the next election. Cameron would leave of his own volition in such circumstances, his authority and that of his ministerial allies greatly enhanced. The appeal of Boris as the unique Tory winner would be gone.
I have been an admirer of Boris ever since he left the relatively safe terrain of political journalism for politics. All political journalists should want to be politicians. Boris left the glamorous wing of journalism, too. So it gives me no pleasure in observing that he is in a familiar Shakespearean nightmare. The seeds of his soaring rise will be the cause of his failure to become leader of his party. His authority as a potential leader arises from being a popular Mayor of London. But it's because he is Mayor that he will not be the next leader.
As Mayor of London, Boris is in the right place at the right time. To be the next leader of the Conservative Party, he is in the wrong place at the wrong time.
Register for free to continue reading
Registration is a free and easy way to support our truly independent journalism
By registering, you will also enjoy limited access to Premium articles, exclusive newsletters, commenting, and virtual events with our leading journalists
Already have an account? sign in
Join our new commenting forum
Join thought-provoking conversations, follow other Independent readers and see their replies