Syrian immorality tales: Two men in the conflict who didn't deserve their fate
The cruelty of Omar's treatment is exactly the reason why the whole crisis began in Syria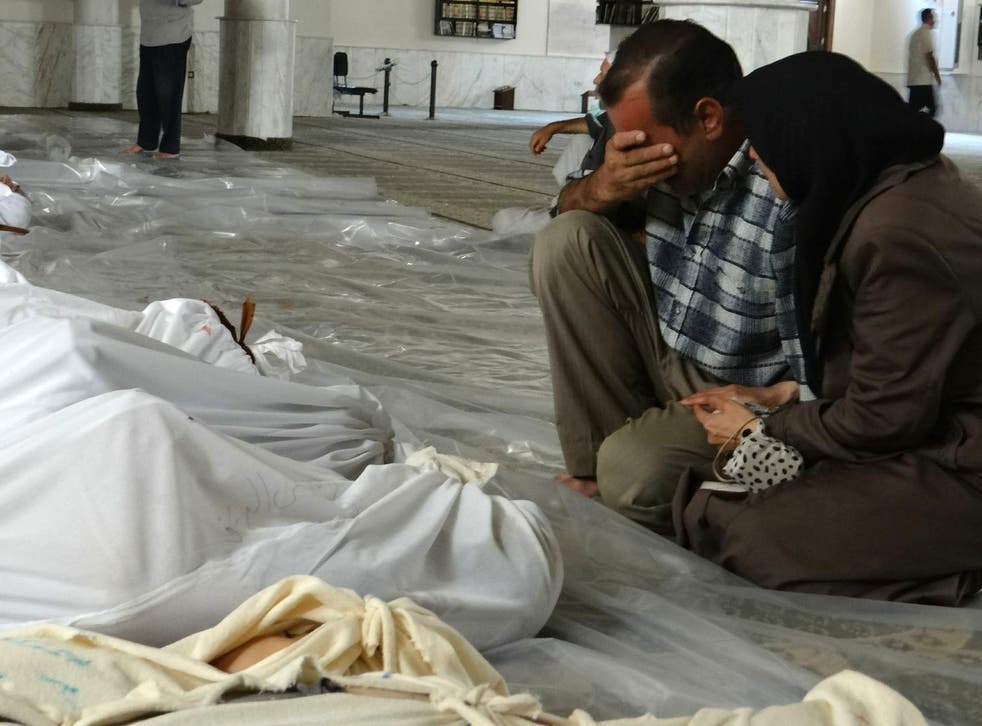 This is a tale of two tragedies. One of them is of Omar, now a gardener in a public park in a Syrian village called Boeyda. The other story belongs to Captain Antun Maluhi of the Syrian army. Their terrible ordeals say much about Syria and its war and about both sides in the conflict, a morality tale if you like – perhaps immorality is the right word – for neither deserved his fate.
Let us start with Omar – his real name, although his family name must remain obscure for all the usual reasons – who is, or was, a doorkeeper on a block of apartments in Damascus, an illiterate, poor man with seven children who decided last year to return to his home village south of Damascus to work in the local park. But in January, his wife reported to a friend of mine that her husband had disappeared.
He was used to danger. One of his sons had already been kidnapped and then released. But now he had disappeared into the maw of army security. The family swiftly found out what had happened. Arrested by the military intelligence service, the cops found on his mobile phone two telephone numbers for his two brothers. And both of them were in the Free Syrian Army, the first rebel group to oppose the Assad regime. Why was he calling his brothers?
By now, the family was becoming desperate. Omar's wife was begging for money to keep her children fed. And she could not even find out where her husband was imprisoned. Jails in Syria now are fearful places; they lack adequate food for prisoners and many inmates are said to have died. Family friends pleaded with the intelligence services for news of Omar. Could they send him food? Could they visit him? Where was he being held?
The enquiries went all the way up to a Brigadier General who said merely that he did not know where Omar had been taken. Nor, it seems, did he care. And now, in September, nine months after he was "disappeared", we do not know if Omar is alive or dead. Was he supposed to refuse to speak to his own brothers? He is, for God's sake, illiterate. So what is this genius supposed to have done that he should be put in prison? Why not treat him as a human being?
The story tells much about the cruelty and culture of impunity of the "mukhabarat" which has always stained the Syrian regime. It is shameful and outrageous and, indeed, was exactly the reason why the whole crisis began in Syria at the height of the Arab awakening. If men like Omar were treated with respect, would Syria have slipped over the edge?
But now to Captain Antun Maluhi, whose cousin by chance happens to be a friend of mine. A regular soldier and a Christian, married with two children, he was based five months ago in Raqqa, where the local Kurds operated with the army. A safe posting. But then the Kurdish militia left Raqqa and the Free Syrian Army stormed the tiny government garrison, killing several soldiers and capturing others, including Captain Maluhi.
Being the venal folk they are, the FSA – Obama's favourite militia, let us remember, and friends of John McCain – called up the Maluhi family who live in the small Christian town of Mar Maritsa in Homs province, very close to the Krak des Chevaliers crusader castle known in the past to so many foreign tourists. The FSA offered to release Captain Antun Maluhi if the family would cough up five million Syrian pounds – about £18,000 – for his freedom. Alas, they could not. The Maluhis, like Omar's family, are dirt poor. They couldn't even borrow that much money.
Weeks passed and the FSA took Captain Maluhi up to the Turkish border from where they allowed him to call his family. He pleaded with them to find the money. We don't know if they were struggling to find the cash. But in the meantime, the al-Nusra Brigade, the fearful religious force which has allied itself to al-Qa'ida, took over the region from the FSA. And we heard no more of Captain Maluhi.
Until this past weekend. For on Friday, the Lebanese New TV channel broadcast a communiqué from al-Nusra that they intended to execute their prisoner because he was "a Christian, a kaffir, an infidel".
And then on Sunday, the television website carried a new story. Captain Antun Maluhi had been executed. Murdered. Because he was a Christian.
Register for free to continue reading
Registration is a free and easy way to support our truly independent journalism
By registering, you will also enjoy limited access to Premium articles, exclusive newsletters, commenting, and virtual events with our leading journalists
Already have an account? sign in
Register for free to continue reading
Registration is a free and easy way to support our truly independent journalism
By registering, you will also enjoy limited access to Premium articles, exclusive newsletters, commenting, and virtual events with our leading journalists
Already have an account? sign in