Terence Blacker: The professor, the model and the human spirit
Paul Frampton's love for a young Czech woman has landed him in an Argentine jail for smuggling drugs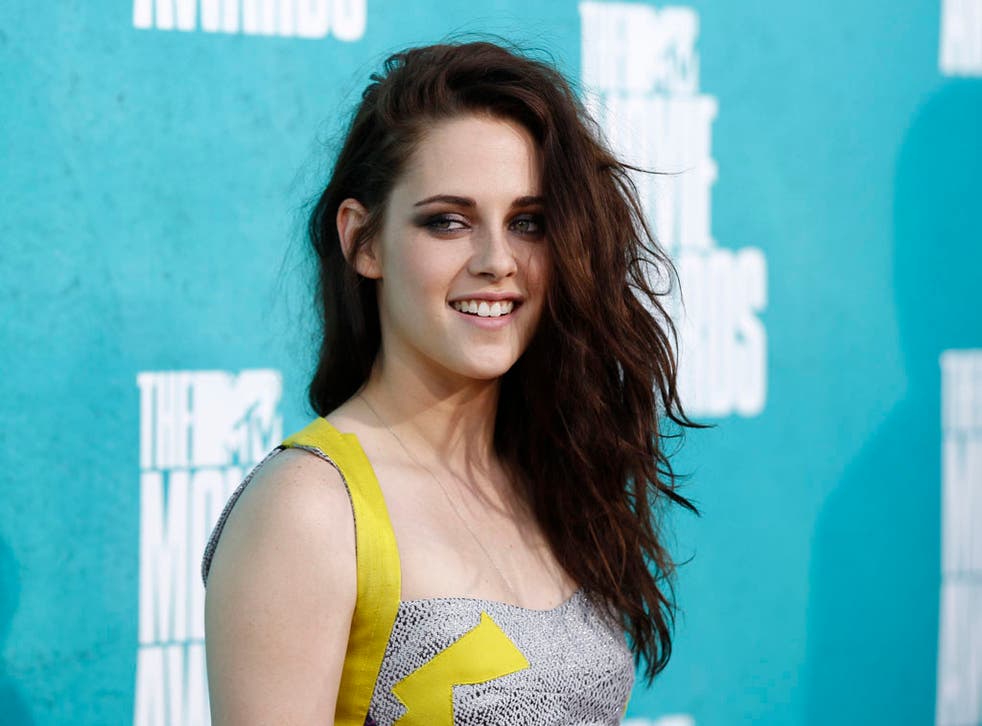 There has been no shortage of stories lately of true love going wrong. The husband of the TV presenter Anthea Turner is reported to have been seen "canoodling" with a 24-year-old. The actress Kristen Stewart, who lives with Robert Pattinson, her fellow star in the Twilight films, tearfully confessed to having succumbed to "a momentary indiscretion" with a married film director.
Sad as they are, neither of these high-profile romantic misfortunes can quite compete with the heart-wrenching tale of Paul Frampton, an eminent, 68-year-old professor of physics, whose love for Denise Milani, a young Czech model, has landed him in an Argentinian jail on a charge of smuggling drugs. On the way , there had been no canoodling, nor even the briefest momentary indiscretion – indeed Ms Milani had never heard of him until recently.
The professor's fate has caused much heartless hilarity in the press but, in many ways, his journey represents the qualities which we have been celebrating, a touch boastfully, over the past few days: energy, optimism, daring, an eccentric type of self-belief. If anything, it is the contempt and mocking humour he has provoked which are bizarre.
Since he was divorced in 2008, Professor Frampton – whose area of expertise is, by a cruel irony, time and the Big Bang – has been looking for love in all the wrong places. "He was very lonely," his ex-wife told The Sunday Times. "He was desperately trying to get a woman to marry him." Through a website, he found a picture of Ms Milani. He emailed her and she replied. By the time they had communicated online for 11 months, he had fallen for Denise and she, so it seemed, had become pretty keen on him. "It seemed so natural," the professor has said rather sadly. "She said I was a distinguished professor and she needed an older man."
It was, of course, a scam. The photographs had been lifted from the model's website; the emails were sent by fraudsters – and, it turned out, drugs-runners. The professor flew to Bolivia to meet Denise. At the airport, there was a message that she had been called away on a photo shoot. Could they meet later in Buenos Aires? Oh, and could he bring a suitcase she had left behind? Astonishingly, he flew out with the case – and, it turned out, four pounds of cocaine. Frampton was the victim of another, more universal confidence trick: the one that blinds men over a certain age to the fact that they no longer have the slightest sexual attraction for women.
It is a more subtle confidence trick than anything a Bolivian gangster could dream up because it is so swift and so pitiless. Women are also affected by sudden-loss-of-attractiveness syndrome but, being less deluded and romantic, they are better able to cope with the experience. For most men, it is a bewildering fact that one moment they are at least a contender in the great game of seduction, the next a sexual has-been.
The problem is that, for all but the most defeated or drearily dignified of men, this change of status fails to register for a long time. A man emerging from late middle-age still feels desire in his brain and, with luck, in his body, and yet, so far as the world at large is concerned, he is so far outside the erotic arena that he might as well belong to another species.
Films bolster the ageing male's romantic illusion, with the help of Michael Douglas, Harrison Ford, Bill Nighy and others, but the media which purport to deal with reality tend to reflect a brutally simple view of sexuality. If it is young, it is attractive. If it is middle-aged, it is complicated. Beyond that, it does not exist – or, if it does, it is embarrassing and inappropriate.
It would be a tidier world if those who were no longer desired ceased to feel desire themselves, but that restless, Quixotic longing for the impossible is an expression of the human spirit. There is a direct connection between the impulse of a professor to research and make discoveries in the area of particle physics and that which sent him across the world in pursuit of a sultry, pouting temptress.
"All hail the driving force!" says Mickey Sabbath, the randy 64-year-old anti-hero of Philip Roth's great fictional celebration of lust and ageing, Sabbath's Theater. "It takes a lifetime to determine what matters, and by then it's not there any more." The world may laugh at a man who has fallen for someone younger and more physically attractive than he is, but one of the great glories of the internet is that every day it reveals the full complexity of human needs in a way which our prim yet prurient media can never quite accept.
The world is full of silly old men behaving inappropriately in the manner made famous by Hugh Hefner, but it also contains odd relationships which work, and men and women, no longer young, who are still looking for them. That quest has a sort of heroism to it.
Register for free to continue reading
Registration is a free and easy way to support our truly independent journalism
By registering, you will also enjoy limited access to Premium articles, exclusive newsletters, commenting, and virtual events with our leading journalists
Already have an account? sign in
Register for free to continue reading
Registration is a free and easy way to support our truly independent journalism
By registering, you will also enjoy limited access to Premium articles, exclusive newsletters, commenting, and virtual events with our leading journalists
Already have an account? sign in
Join our new commenting forum
Join thought-provoking conversations, follow other Independent readers and see their replies