The Tories are not the party of the North
A Labour Treasury will also allow city and county regions that come together in combined authorities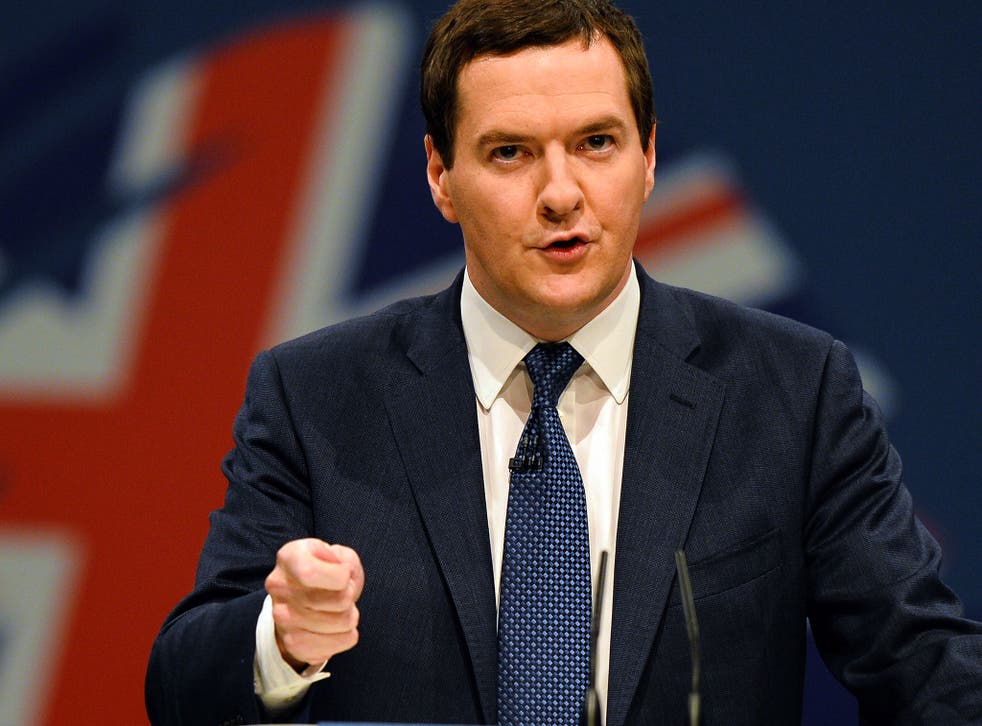 This article was co-authored with Lord Adonis
In politics, actions speak louder than words. So when George Osborne desperately tries to claim this week that the Conservatives will deliver for the North of England, people will judge him and his party on their record.
In our northern towns and cities millions of working people who are still not feeling the recovery will find the Chancellor's pre-election posturing to be no more than empty words. Because in both the North-west and Yorkshire and the Humber, wages have fallen by even more than the national average since 2010. Across the country the number of young people on the dole for more than a year has gone up by 25 per cent since the last election. Yet across the North of England, that figure is 62 per cent.
Infrastructure output is down by almost 20 per cent since May 2010, and only a quarter of projects in the Government's infrastructure pipeline are in the North-east, North-west or Yorkshire and the Humber.
That's why we've urged the Tories to back Sir John Armitt's proposal for an independent infrastructure commission to identify the long-term infrastructure needs of every part of the UK. On high-speed rail, we have both said we need value for money for the taxpayer and to improve the existing plans to maximise the benefits for the whole country and strengthen the links between northern cities.
And while savings need to be made, councils across the North such as Liverpool, Manchester, Leeds and Wakefield have had deeper cuts in funding than many other parts of the country. So nobody will believe the Tories can deliver the good jobs, growth, investment and rising living standards we need for the North.
After all, one of George Osborne's first decisions was to abolish Labour's successful Regional Development Agencies. And the work of implementing the Northern Way taskforce agenda, which was all about impoving east-west transport links across the North, has ground to a halt under the Tories. Now George Osborne is struggling to play catch-up with Labour's radical plans to devolve more power and £30bn of funding to city and county regions – not just in the North, but in every part of England.
With our plans, local areas will be in the driving seat on key decisions affecting their local economies. We will give groups of local authorities substantial new powers over back-to-work schemes, to drive house building, and to integrate, invest in and plan transport infrastructure.
A Labour Treasury will also allow city and county regions that come together in combined authorities to keep all the additional business rates revenue generated by growth.
These reforms go much further than this Government's timid and half-baked approach. So when George Osborne comes along with talk of more action on regional growth, Labour councillors and MPs across the North will take it with a huge pinch of salt.
The Tories have never stood up for our northern towns and cities. They will never be the party of the North. Only Labour has an economic plan that will deliver real devolution, more good jobs and rising living standards for all, not just a few.
Ed Balls is the shadow Chancellor.
Lord Adonis is shadow infrastructure minister and led Labour's growth review.
Register for free to continue reading
Registration is a free and easy way to support our truly independent journalism
By registering, you will also enjoy limited access to Premium articles, exclusive newsletters, commenting, and virtual events with our leading journalists
Already have an account? sign in
Register for free to continue reading
Registration is a free and easy way to support our truly independent journalism
By registering, you will also enjoy limited access to Premium articles, exclusive newsletters, commenting, and virtual events with our leading journalists
Already have an account? sign in
Join our new commenting forum
Join thought-provoking conversations, follow other Independent readers and see their replies