Victoria Summerley: Horticulture is not just a career for academic failures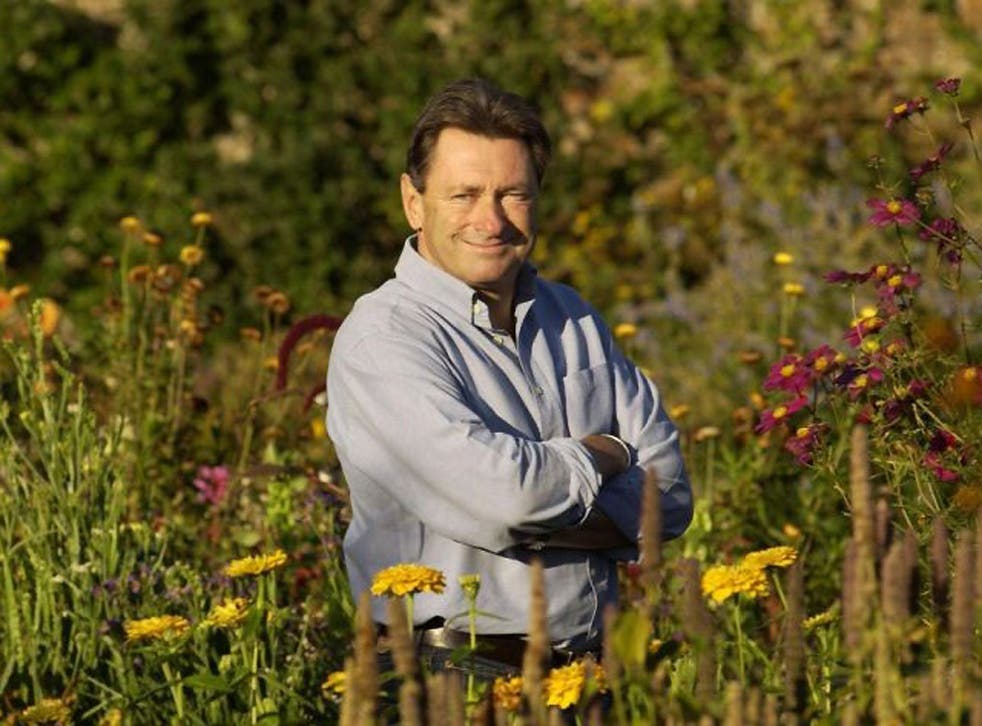 Picture the scene. It's somewhere near Ilkley, in West Yorkshire, and a young woman is carefully clearing rubbish from a piece of waste ground. Two teenage boys, dressed in hoodies and riding bikes, cruise past.
"What did you do, then?" shouts the first. The young woman looks at him blankly. "Whatcha doing community service for?" supplies his friend, helpfully. The young woman in question was Polly Throup, a recently qualified horticulturalist. The teenage boys were just a couple of local lads who happened to be passing while she was clearing the site before beginning a landscaping project.
But the attitude – that someone doing a menial task must by definition be a ne'er-do-well – is one that appears to be shared by many people in this country, including the Prime Minister.
Polly told this story at a conference held by the Royal Horticultural Society this week to address the looming skills gap in horticulture.
The British are famous worldwide as a nation of gardeners. American friends often remark on the high level of skill and creativity on view in our backyards and nurseries, while English horticulturalists hold the post of head gardener in some of the world's most famous estates.
At home, however, a career in this field is not so much despised as completely ignored. There are 11,000 vacancies in horticulture-related jobs at the moment – 1,000 of them at postgraduate level. How do we persuade the next generation to pick up their trowels and learn these skills?
It's not just horticulture that suffers from this sort of career snobbery, of course. And it's entirely natural for parents to want their children to go into a job that they perceive as being secure, and well-paid.
The trouble is, perceptions are not always up to date. When David Cameron grouped gardening with unskilled jobs such as litter-picking, there was fury among the gardening community – Alan Titchmarsh described the remarks as "not particularly useful". But no one else even blinked. No wonder that almost 70 per cent of 18-year-olds in a recent survey believe horticulture is only a career for academic failures.
Horticulture is not alone in being the victim of prejudice. Science (wild-haired boffins), hairdressing (you have to be gay), the police force (you have to be not gay), journalism (you have to be an alcoholic) – all suffer from stereotyping.
At a recent careers evening at my daughter's school, one boy said he wanted to be a foreign correspondent. Fantastic, I said. "But it's not a very stable career, is it?" said his mother. I wouldn't know, I said, I've never been out of work. Despite this, she didn't look convinced.
And what about job satisfaction? No one I know in the gardening world has got to the age of 40 or 50 and decided that they made the wrong career choice, or missed out on seeing their children grow up.
Our children can't all be doctors, or lawyers, or bankers – and nor should we want them to be. Someone has to be a soil scientist, or a plant pathologist, or a gold-medal winning garden designer, or a fruit grower, or a garden centre manager (minimum salary circa £40,000, by the way), or a household-name television presenter like Mr T.
These are all jobs that help make the world a better place. Now that's what I call community service.
Simon Kelner is away
Register for free to continue reading
Registration is a free and easy way to support our truly independent journalism
By registering, you will also enjoy limited access to Premium articles, exclusive newsletters, commenting, and virtual events with our leading journalists
Already have an account? sign in
Join our new commenting forum
Join thought-provoking conversations, follow other Independent readers and see their replies