What happened to the other man who took tea with Alexander Litvinenko?
I would love to know more about Mario Scaramella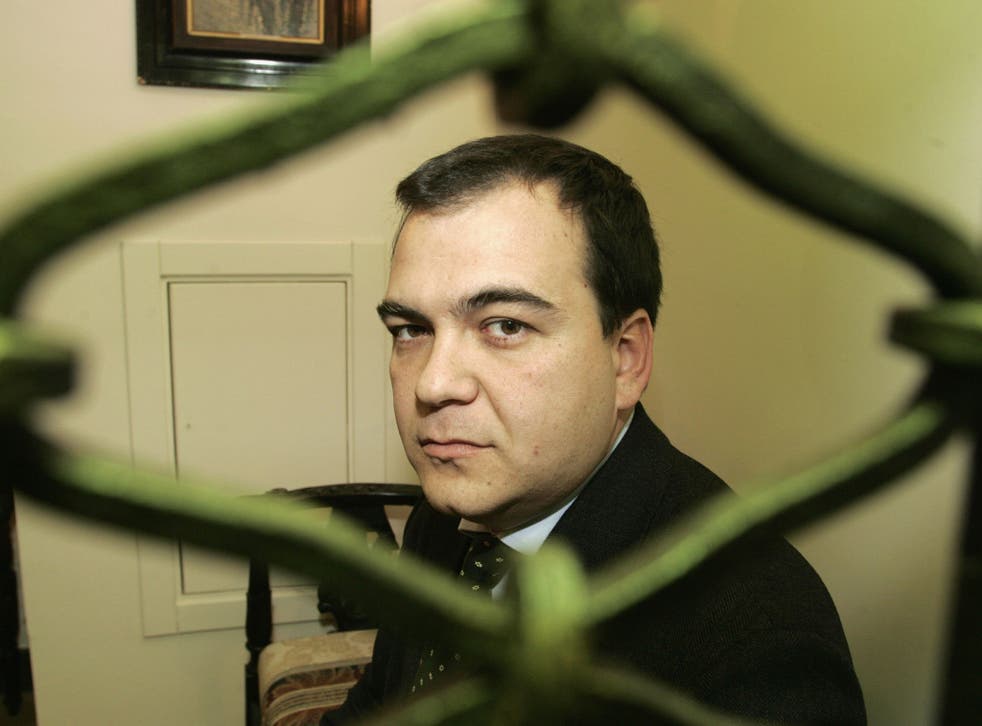 As the evidence against Russian secret agents Andrei Lugovoi and Dmitry Kovtun continues to mount at the Litvinenko inquiry – closing statements are due at the end of the month – the other spook who met the former spy on the day he was poisoned has slipped back into the shadows.
That's a pity. I would love to know more about Mario Scaramella, the man who claims he warned Alexander Litvinenko that he – and Scaramella – were on a list of people the Kremlin wanted killed.
A quick catch-up: the long-delayed inquest has been told that Lugovoi and Kovtun twice induced Litvinenko to drink tea poisoned with polonium-210 on 1 November 2006. In-between, and not as yet suffering any symptoms, Litvinenko met Scaramella at Itsu sushi bar in Piccadilly where they had lunch. Given Scaramella's own murky background, it is not surprising that suspicion for the murder originally fell on him, with the hypothesis that he had squirted radioactive poison on to the Russian's sushi. As that theory was long ago discarded, and Scaramella (unlike the other two, agents of Vladimir Putin) had no discernible motive, he remains a walking question mark.
9 controversial Putin quotes

Show all 9
Scaramella, now 45, has claimed to be many things – a magistrate, a former professor in the US, an expert on the KGB, and founder of something called the Environmental Crime Prevention Programme. None of them stacks up. The only certain fact is that he was an advisor to the Mitrokhin Commission set up by Silvio Berlusconi when he was Italian prime minister, with the ostensible aim of uncovering the secret role played by Russia and the KGB in Italy. Its actual aim, it later emerged, was to find, or if necessary invent, Russia-related dirt with which to smear his political enemies – in particular his rival Romano Prodi.
In March 2005, when I was The Independent's Rome correspondent, an Italian news magazine claimed that, in 1970, a Soviet destroyer had placed 20 nuclear torpedoes on the floor of the Bay of Naples, the home port of Nato's fleet. I discovered that Scaramella was the story's source. We met for lunch near the Pantheon. He provided plenty more detail, including a claim that the Russians had installed a miniature nuclear reactor halfway up Mount Vesuvius, to enable them to detonate the torpedoes when required. (Trying to substantiate this story, my research assistant and I had a tense but inconclusive encounter with a heavily-armed Neopolitan in his home on the side of the volcano. We were not offered tea.)
In the end, the story seemed the product of an over-heated imagination fed by too many spy novels, so I was stunned to find the same character in the thick of the macabre and all too real murder of Litvinenko. There is no doubt that the Italian did meet the Russian on that fateful day – but what was the real reason? I believe it was as follows: Berlusconi, narrowly defeated that year, was trying to topple Prodi's government with huge demonstrations, and was desperate for evidence to blacken Prodi's name. At an earlier meeting with the Italian, Litvinenko had apparently affirmed the claim that Prodi was a tool of the Kremlin – he had, for reasons unknown, "decided to say what Scaramella wanted to hear," according to another Russian present at that meeting. Now Scaramella was back demanding proof. Litvinenko had nothing to offer him. Prodi remained in power until 2008. Litvinenko went to bed and never got up again.
Register for free to continue reading
Registration is a free and easy way to support our truly independent journalism
By registering, you will also enjoy limited access to Premium articles, exclusive newsletters, commenting, and virtual events with our leading journalists
Already have an account? sign in
Register for free to continue reading
Registration is a free and easy way to support our truly independent journalism
By registering, you will also enjoy limited access to Premium articles, exclusive newsletters, commenting, and virtual events with our leading journalists
Already have an account? sign in
Join our new commenting forum
Join thought-provoking conversations, follow other Independent readers and see their replies