The Commonwealth Games may have a colonial past, but that shouldn't detract from its value today
The odd truth about the Commonwealth is that it has evolved from an organisation once indeed rooted in white supremacist attitudes and economic exploitation into one where progressive, even liberal and green ideals are at its very heart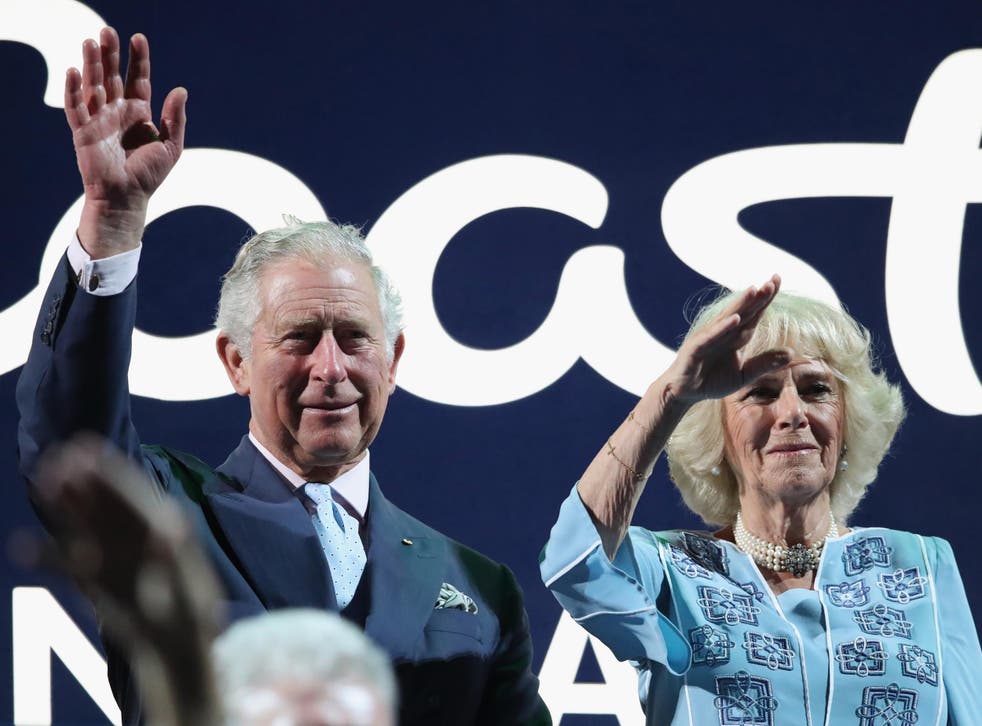 I don't think I have ever watched any of the coverage of the 10 or so Commonwealth Games that have been held in my lifetime. Then again, I don't think I have watched more than the odd race during any of the Olympics either, nor indeed any athletics competition. But I don't begrudge others enjoying themselves when they settle down at odd hours to watch people they've never met run round a track, throw things, and splash around in a pool and all the rest of it.
The Commonwealth Games, in other words, rank alongside the Olympics, the Asian Games, the international athletics festivals and all as a harmless waste of time. The Games is a modern day circus – there to entertain viewers and to make those who take part feel good about themselves, and there's nothing wrong with that.
In the case of the Commonwealth Games I've heard it said that they have a dreadful colonialist and racist past, and that therefore the whole charade should be peacefully euthanised, perhaps along with the Commonwealth itself.
Unfair, I think. Obviously, the games, like the Commonwealth and the British monarchy that oversees it, was once rooted in explicit racism. So it has a legacy to live down. I agree too that the Commonwealth isn't what you'd call an example of "hard" power. It's not Nato, it doesn't bomb people and it hasn't got any money. No one turns to it in times of trouble, except when one of its occasionally badly behaved members needs to be cold-shouldered for abusing human rights.
It's certainly true that the Games were once the Empire Games, then the British Empire and Commonwealth Games, then the British Commonwealth Games, and now just the Commonwealth Games, since the "British" prefix was removed in 1978.
They have had a more varied political past than that at first suggests. In the very first games, held in Canada in 1930, there were teams from colonial British Guiana, and, at the 1934 games, they were joined by India, and Trinidad and Tobago: given an equal chance and standing at the event – rights which they were not allowed to enjoy politically. It didn't mean much, but it was just a tiny suggestion of change to come.
Indeed at that point in the Commonwealth's history, the old dominions – Australia, New Zealand, Canada, South Africa – were reforming their political relationship with the UK, asserting more of an independent line on economic and foreign policy and generally, gently, becoming powers in their own right.
2018 Commonwealth Games Opening Ceremony: in pictures

Show all 10
The rapprochement between North and South Korea, and the early "ping pong" diplomacy that ended China's isolation in the early 1970s are clear examples of how sport can aid diplomacy.
The history of the British empire was disgraceful, and recent governments have rightly apologised for massacres and oppression, at Amritsar in 1919, for example, or during the Kenyan Mau Mau rebellion in the 1950s.
On the whole though, the old empire and new Commonwealth (mostly) peacefully developed into the multicultural organisation we know today, committed to racial equality and the human rights and development of all its peoples. It was for that reason that apartheid-era South Africa left the Commonwealth in 1961 (and ceased to participate in the Games again until Nelson Mandela led the peaceful revolution of the 1990s). The odd truth about the Commonwealth is that it has evolved from an organisation once indeed rooted in white supremacist attitudes and economic exploitation into one where progressive, even liberal and green ideals are at its very heart, and where every nation state, from tiny Nauru (population 11,000) to emerging superpower India (population 1.3 billion) enjoys equal status and the right to participate in the Games, as in much else.
Today, even nations such as Mozambique and Rwanda, with no past British colonial history, have joined the grouping. At a time when the French president has stated his ambition for French to become the dominant world language, this Anglophone association is an important instrument of joint soft power, and a useful one to the UK.
Post-Brexit, "Commonwealth 2.0" may even increase in trading and economic importance. Once British families derived great economic benefit from a reliable supply of high quality, cheap tea from Malawi, India, Sir Lanka, and high quality New Zealand butter and lamb, Australian and Canadian beef and wheat, Ghanaian cocoa and St Lucia bananas, Mauritian sugar and South African fruit.
More than that we can trade in new services and products in the digital age – software and AI – as well as the traditional primary products. We do not need to replicate the past, after all.
The British, who occupied or settled these lands – usually forcibly – have an opportunity, post-Brexit, to welcome their peoples and their ideas and their produce to the UK, and certainly to come and enjoy the next round of the Commonwealth Games, in 2022, in Birmingham. Gold medals all round.
Register for free to continue reading
Registration is a free and easy way to support our truly independent journalism
By registering, you will also enjoy limited access to Premium articles, exclusive newsletters, commenting, and virtual events with our leading journalists
Already have an account? sign in
Join our new commenting forum
Join thought-provoking conversations, follow other Independent readers and see their replies