As a consultant, I worked longer hours than current junior doctors when I trained. Here's what I think of the strike
Hunt's new proposals for the NHS echo days of old, removing vital safeguards that ensure working hours are kept in check for the good of doctor and patient wellbeing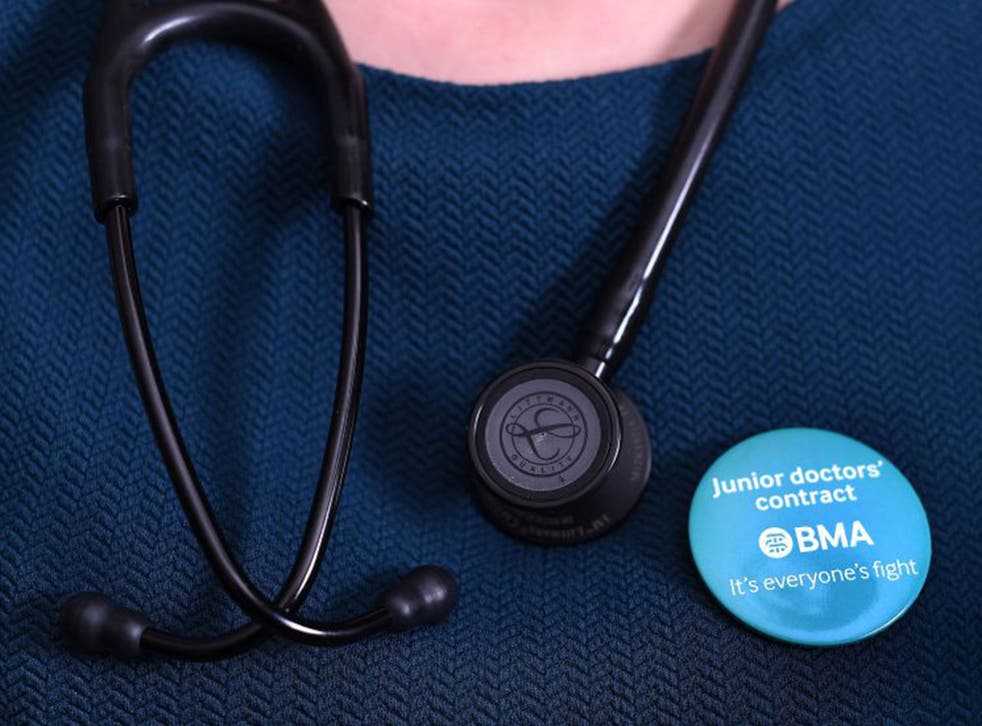 When I started training as a junior doctor during the late 90s, there was no limit on the amount of hours we could work – an 80-hour week, in addition to the weekend, starting Friday night through to Monday morning could very easily be on the cards. I remember one particular shift where I almost lost an entire stone because we were so rushed off our feet, and weeks going by without seeing my friends. And while I'm grateful for the experience in the sense that you could follow a patient through their entire hospital admission and stay, and develop skills quickly, the truth is we were all exhausted.
This all changed when the Working Time Regulations were amended in 2004 to include junior doctors – because how could doctors provide the best care for their patients with blurry eyes and a foggy head? We may have lost continuity of care to a certain extent, but we made significant gains in quality of service, and quality of life. So why is the government backtracking?
Hunt's new proposals for the NHS echo days of old, removing vital safeguards that ensure working hours are kept in check for the good of doctor and patient wellbeing. The most basic of facilities, from beds where doctors can take a nap in the middle of the night to hot meals in the evening, have already been slashed.
Hunt suggests that evenings and weekends should be normal working hours for young doctors. Already junior doctors have far less choice than they used to about where in the UK they want to train and live, and the new proposals suggest in addition that they'll be penalised if they take any time out of their training to have families or do medical research.
I'd remind him that to train as a doctor takes many years of dedication – you can easily be in your mid-thirties and still be a junior. By that time, many have settled down, had children and have responsibilities outside of work – they're not commodities, but people with lives who already devote much of their time to their profession because they care about making a difference. They're not invincible.
The cracks are already beginning to show: last week, leaked figures revealed applications to GP training have slumped 5 per cent on last year, while separate studies show 30 per cent of the UK's current GP population have plans to quit the profession in the next five years. Their stress levels have been found to be considerably higher than any of the other leading nations.
Hunt admits that he wants a full seven-day-a-week service from doctors on the current pay budget. Junior doctors are paying the price for this. The government needs to stop playing politics and realise that their seven-day working NHS is undeliverable with the current funds and resources at our disposal. There's no advantage to be made from forcing junior doctors to work beyond their capacities, and at the rate we're going, there won't be any more of us to 'throw' at the problem in the future.
So we stand up, for patients, nurses and doctors everywhere against a threat to the very fabric of the NHS. My fellow consultants and I are reworking our schedules to ensure we cover urgent care on the days of industrial action, and the public have been overwhelmingly supportive and understanding of the cause.
It's drastic action, a last resort, and a decision that has not been taken lightly, but I'm heartened to see us all standing united. This is bigger than any one individual or group, bigger than us all. And it's high time that Mr Hunt realised a public health service which relies so heavily on the vocational spirit of its employees is not something you can rule with an iron rod to suit a short-sighted political agenda.
Dr Mahnaz Hashmi is the Founder of expert healthcare website Medstars.co.uk
Join our new commenting forum
Join thought-provoking conversations, follow other Independent readers and see their replies