Corbyn has been drawing 1,000-strong crowds in ex-mining communities - but they're poor, so it doesn't matter
Everyone insists that the Labour leader doesn't have widespread appeal, but what I saw in Aberdare contradicts that entirely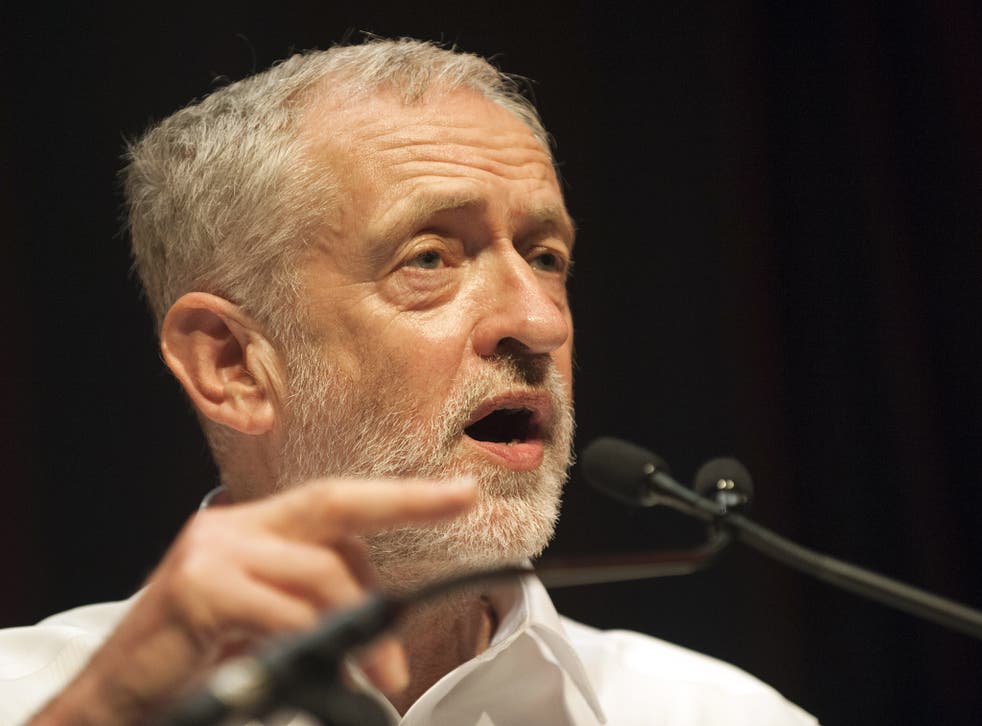 The average audience size for the Cynon Valley Labour Party's annual Keir Hardie Memorial Lecture is 50-60 people. One year David Miliband managed to fill the hall at the local bowls club.
On Saturday night, a far larger venue had to be found. 1,000 people wanted a ticket to come and see Jeremy Corbyn. The organisers booked the leisure centre in Aberdare, a cavernous sports hall with bright turquoise walls.
Saturday night was, according to the organisers, the biggest political rally in the Welsh Valleys for 20 years. It was a huge event, not just for Aberdare. The story, ignored by much of the media, is that Jeremy Corbyn has become a cross between a rock star and a saint.
Just north of Aberdare there was, until recently, the Tower Colliery – the oldest deep coal mine in the UK. This is an area that has faced great hardship since Margaret Thatcher's Government and which remains one of the most socially deprived areas of Wales. But while the Cynon Valley is a Labour stronghold, this was not a gathering of die-hard Labour supporters.
In the scrum at the end of the rally, families queued up to have their photo taken with Corbyn and hundreds of people reached out to shake his hand or just touch his sleeve. Another man told me that he was gratified to have watched a woman he knew was a Ukip voter clap continually throughout Mr Corbyn's talk. One woman grabbed Corbyn's arm and repeatedly called him 'a beacon'.
A group of three girls aged 13 and 14 were jumping up and down at having met Jeremy Corbyn. They'd never been to a political event before but were glowing with excitement and vowing to get involved with politics from now on. I asked why they were quite so excited and one girl told me she thought he was clever and genuine and said: 'Even though we're young, he stands up for us too.'
Some people say Jeremy Corbyn is not an 'exciting' speaker, but on Saturday night he talked for almost an hour while 1,000 people listened intently - and the applause was often deafening. He discussed war, workplace rights, and how to end zero-hours contracts and blacklisting.
He described how Keir Hardy used to be taunted and ridiculed for wearing a cloth cap rather than the traditional top hat and tails worn by MPs at the time – 'I know we've moved on from these silly jibes,' he quipped knowingly.
Earlier in the day, Corbyn had addressed hundreds of trade unionists who had marched through Cardiff to call for an end to Cameron's Trade Union Bill. There, more predictably, he got rapturous cheers when he appeared atop a fire engine.
It seems that Corbyn has reached a celebrity sainthood status that very few politicians will ever know – but it's mainly confined to underprivileged areas, so it's not supposed to matter. Aside perhaps from the Prime Minister, however, is there another UK politician whose presence can turn an event of 50 people into one of 1,000 people? Who can fill leisure centres and town halls, not just in the Valleys, but in Liverpool, Glasgow, Middlesbrough and London?
At the end of his speech in Aberdare, Corbyn's team faced the near-impossible task of trying to extricate him from the hall. Calling him 'JC', they tried to gently steer him away from the crowd of well-wishers blocking the main door.
People were singing and Corbyn stopped to shake the hands of two elderly people selling pamphlets about Keir Hardy. Then his team intervened before any more selfies could be taken and took him out of back door and on to another event.
Register for free to continue reading
Registration is a free and easy way to support our truly independent journalism
By registering, you will also enjoy limited access to Premium articles, exclusive newsletters, commenting, and virtual events with our leading journalists
Already have an account? sign in
Join our new commenting forum
Join thought-provoking conversations, follow other Independent readers and see their replies