After coronavirus, Lisbon is replacing some Airbnbs and turning holiday rentals into homes for key workers
A third of the city centre is taken up with holiday rentals. As mayor of Lisbon, I want to bring those who are our lifeblood back to the city centre as we make it greener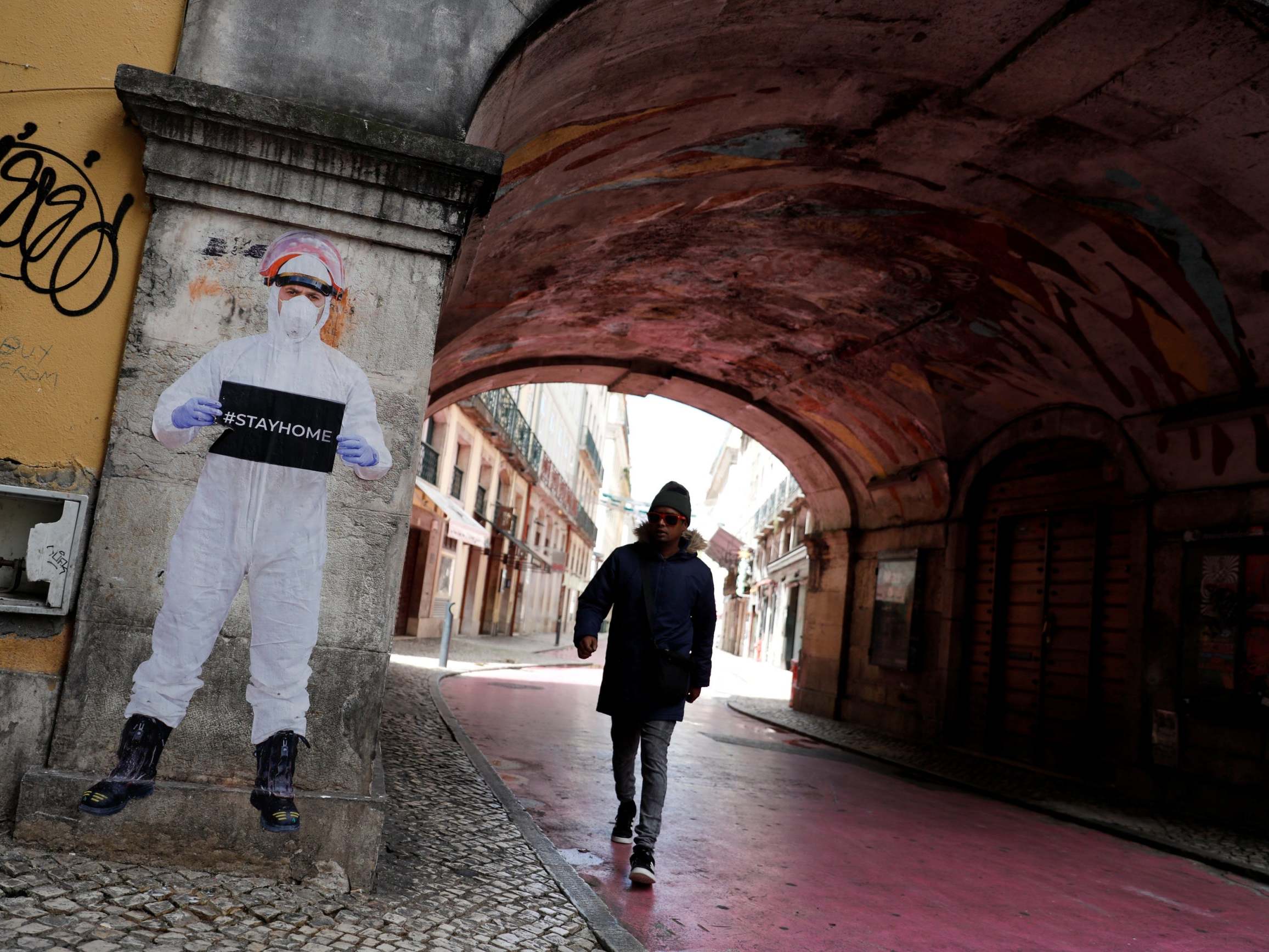 Like many cities, we're reassessing our post-pandemic priorities and putting the key workers that drove Lisbon through the Covid-19 crisis at the top of the list. Now is the moment to do things differently.
Lisbon has benefited enormously in recent years from the millions of tourists who throng our cobbled streets and enjoy our world-famous restaurants and bars, but we've paid a social price.
Essential workers and their families have increasingly been forced out as Airbnb-style holiday rentals have taken over a third of Lisbon's city centre properties, pushing up rental prices, hollowing out communities and threatening its unique character.
Now we want to bring the people who are Lisbon's lifeblood back to the centre of the city as we make it greener, more sustainable and ultimately, a better place to both live and visit.
Prioritising affordable housing for the hospital staff, transport workers, teachers and thousands of others who provide our essential services is possible. We're offering to pay landlords to turn thousands of short-term lets into "safe rent" homes for key workers.
It's a bold strategy that offers landlords long-term, stable incomes and gives us the chance to recreate a more vibrant, healthier and equitable city.
From Melbourne to Paris, the tide is turning against urban sprawl and back to revitalised city centres where residents can reach key services, like doctors, schools and shops all within a 20-minute walk.
With many more people likely to be permanently working from home, it makes sense for more Lisboetas to swap the suburbs for the city where they can easily access public transport, services and take advantage of festivals and concerts.
World news in pictures
Show all 50
Crucially, this approach will also help tackle the climate crisis and improve public health. Denser cities mean fewer people commuting into the centre each day. Fewer vehicles on the road means less pollution and harmful emissions that poison the air we breathe, while also contributing to global warming. In cities around the world, we've seen incredible improvements in air quality during the Covid-19 lockdown. As we reopen our cities, we must not return to business as usual.
That's why, in Lisbon, we're adding cycle lanes and creating green areas and public spaces to give people more places to socialise and exercise. As mayor, I am determined to create a better future from the tragedy of the coronavirus pandemic.
With over 4 million visitors a year, Lisbon's 500,000 citizens are in danger of becoming overwhelmed by mass tourism. Turning Airbnb-style homes into "safe rentals" is a bold plan but it's not the only way we're reinvigorating the centre of the city where property prices have rocketed in recent years.
We're working closely with the private companies renovating some of the city's neglected buildings to ensure they create much-needed affordable housing in the process.
For decades, many of our elderly residents have been threatened with eviction as pressure has grown to convert more properties into holiday lets. So, we've started a programme to ensure they can stay in their homes and don't lose their deep-rooted ties to the city.
None of this means we don't want tourism or need visitors to return to Lisbon as quickly as possible.
It's simply time we do things differently and visitors will ultimately benefit. They'll find a cleaner, greener, living city rather than one that's in danger of becoming a beautiful museum.
The pandemic has brought unbelievable loss and hardship to the people of Lisbon and cities around the world. We must not allow this moment of profound trauma and disruption pass and simply return to business as usual. That is a world destined for catastrophic climate change and gross inequality.
Internationally, I am working with a group of my fellow mayors – from Milan, Melbourne, Freetown, Seoul and many more cities from across the C40 network – to determine what a green and just recovery from the Covid-19 pandemic looks like.
At home in Lisbon, we are determined to seize this moment and create a new path for our city to ensure it remains healthy, vibrant and open for all.
Fernando Medina is the mayor of Lisbon
Join our commenting forum
Join thought-provoking conversations, follow other Independent readers and see their replies