The US and South Korea got coronavirus on the same day, but only America's economy has been destroyed. This is why
Americans need to get ready for 13 per cent unemployment — and to hear a lot about Korea during this election campaign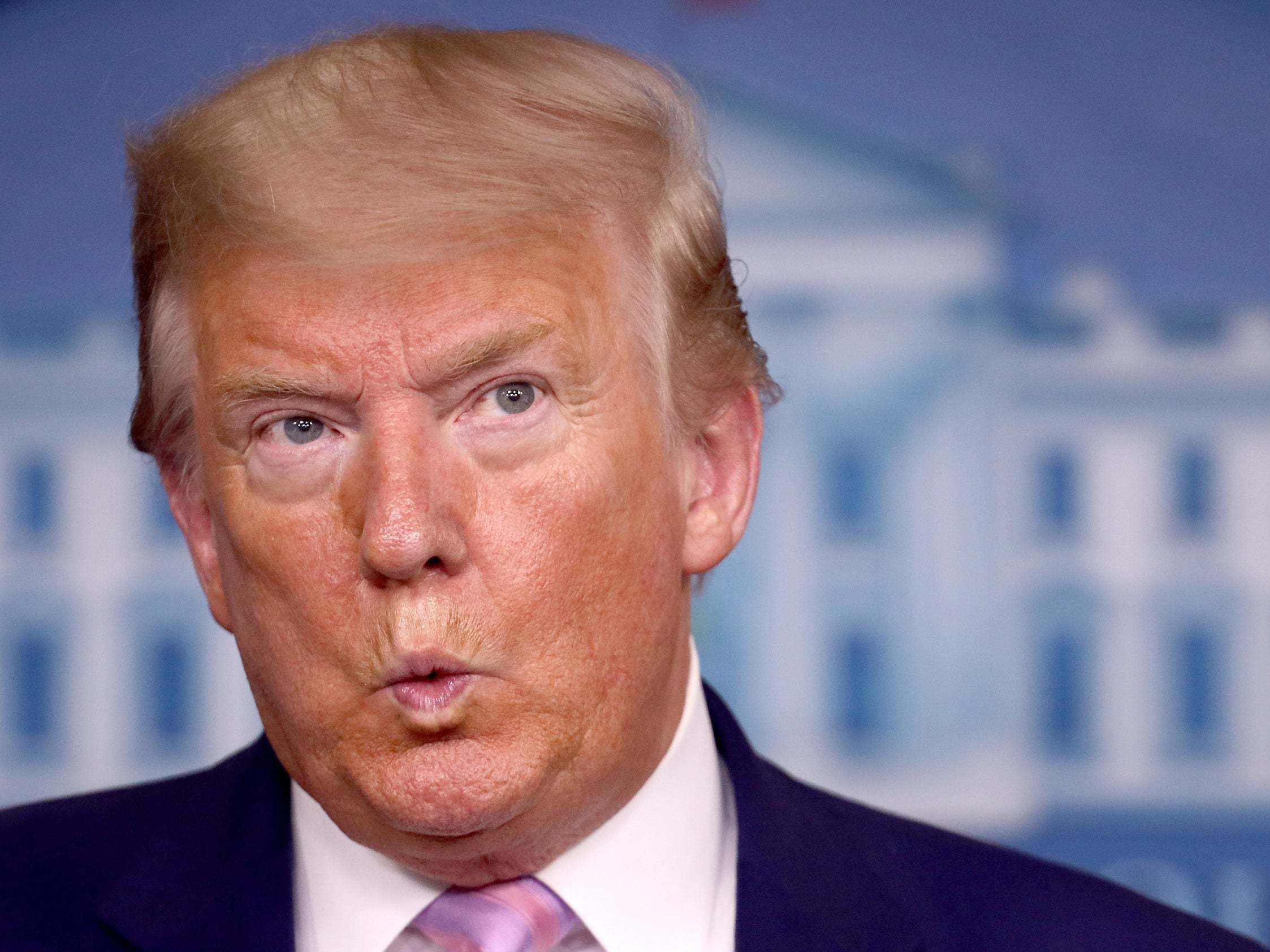 It's hard to overstate just how bad the jobs news of the last eight days is. With Thursday's epic report that 6.6 million Americans filed claims for unemployment insurance last week, doubling the 3.3 million the week before that were reported last Thursday, we've likely lost as many jobs in three weeks as we lost during the entire Great Recession of 2007-09.
And it's going to get worse. A lot worse.
With the March jobs report due out Friday, the headline number won't begin to capture the damage. The unemployment rate, and estimate of monthly job creation, is based on two surveys done the week of the 12th of the month — in this case, the week before the hammer dropped and most of America shut down to combat the spread of coronavirus.
But the 10 million jobs lost, plus the 6 million people the Labor Department said were unemployed in February, divided by the 165 million Americans in the work force, mean the unemployment rate for April is likely to be about 9.9 per cent or 10 per cent. Give or take the jobs being added at supermarkets and delivery services, and people who lost jobs but aren't filing for unemployment, those are the numbers we're looking at.
One more week like the last two — say, halfway between 3.3 million and 6.6 million — pushes the April unemployment rate to 12.1 per cent, or 13 per cent if it's closer to this week's number. In 2009, it never topped 10 per cent, and the 8.7 million net jobs lost took almost two years. In fact, the Bureau of Labor Statistics website has data back to 1948, and the unemployment rate has never topped 10.8 per cent, which it was in 1982. Even during the Depression, the unemployment rate didn't hit double digits until 1931.
"This chart is a portrait of disaster," Economic Policy Institute policy director Heidi Shierholtz wrote on Twitter. "I have spent the last twenty years studying the labor market and have never seen anything like it. Unemployment insurance claims for the last two weeks are mind-blowing."
We're going to hear a lot about the 1930s, 1940s and 1950s as Donald Trump runs for re-election, and not only because the president and Democratic presumptive-nominee Joe Biden were born in the 40s. We're going to hear a lot of analogies between Trump and Herbert Hoover, for sure.
But more to the point, we'll hear a lot about the US and South Korea, and how each handled the emergence of the coronavirus. None of it will be good for the president.
The US and South Korea each discovered its first local case of the coronavirus on the same day: January 20th. Their responses, and their results, could hardly be more different.
Trump suggests impeachment stopped him concentrating on coronavirus
In Korea, Reuters reports, the government summoned every maker of medical tests in the country to a January 27 meeting and told them to develop a test for the virus right away. The winning design was approved by government regulators on February 4 and shipped within days. That became the linchpin of an aggressive program of testing, as well as tracing the contacts of people who came up positive in the early days of the pandemic so they could be isolated before infecting their friends, family, neighbors and random passersby.
In the US, the Centers for Disease Control developed its own test — which didn't work, leaving us with no effective or comprehensive strategy for testing until mid-March. By then, the forest fire was on, and even now testing in the US is sporadic.
I would know. I'm writing this from isolation, because I'm presumed to be positive for Covid-19 based on my symptoms — a fever that broke on Saturday, with the classic chest congestion and shortness of breath. All of these symptoms are mild in my case — which is why I didn't get a test. That and my doctor's assessment that my guest room is safer than her waiting room.
In the meantime, Trump spent two months downplaying the problem, saying it was a stock market problem or a Democratic hoax. Warm weather will fix it. A miracle will fix it.
No. Tests would have fixed it if they were ready on time, as they were in Korea. Ventilators and masks would at least help manage it. But America didn't have those on hand, either.
Now, let's compare the results of aggressive reaction versus passivity and blaming everyone else.
In Korea, the pandemic was limited to 9,976 cases and 169 deaths, according to Johns Hopkins Medicine. In the US, whose population is about six times bigger, the case count is approaching 225,000 and grew by 25,000 on Wednesday. About 5,100 Americans have died, up by nearly six times Korea's total deaths in the last day alone.
And it's going to get tons worse in America, as Trump now admits. He grudgingly signed on this week to his advisers' estimates that 100,000 to 240,000 Americans will die from the very problem that has claimed fewer than 200 Koreans. That's more, even at the low end, than died in America's wars defending Vietnam and, yes, South Korea in the early 1950s.
This part is familiar enough. But what goes less remarked upon is how little economic damage the coronavirus caused in Korea.
In fact, the KOSPI stock index in Seoul only declined by 8 per cent between January 20 and March 5, when Korea was finding and reporting most of its cases. (It's discovering fewer than 100 a day lately). Korea's unemployment rate is 3.3 per cent — because early testing and containment meant Korea didn't shut the country down to keep people safe, as big-state US governors did while Trump fiddled and watched TV.
The real-time data for Korea isn't all rosy — retail sales and consumer confidence are off, and businesses are restructuring to recoup lost profits — but it's nothing like America's. And that will be part of the story Biden hits Trump with all fall, too.
By October, the basic facts about Korea's economy and its coronavirus will be as well-known in America as kimchi — and they'll give the president indigestion.
Join our commenting forum
Join thought-provoking conversations, follow other Independent readers and see their replies