We've observed how South Korea and the US have handled coronavirus — and the differences are clear
The Korean government brought in no lockdowns but has done aggressive testing and pursued a strategy of high transparency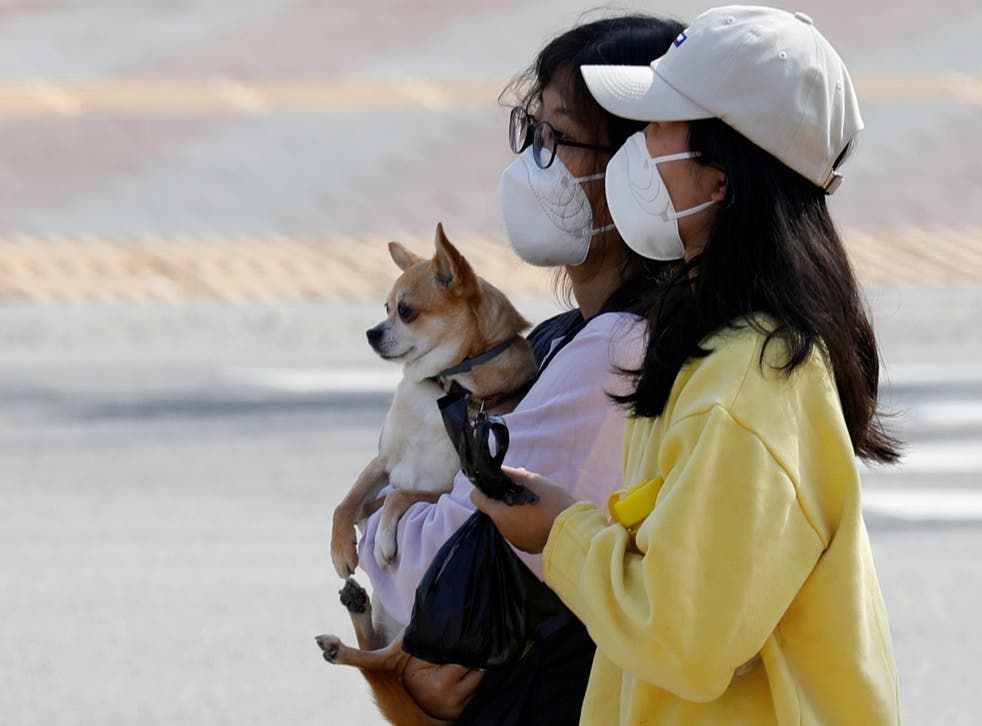 We are Korean sociologists working in different continents – one in Seoul, in South Korea, and the other in New York City, in the United States. We've each paid careful attention to Covid-19 from the beginning of its spread in Korea since the first case was confirmed on January 20. In Korea, fortunately, the number of confirmed cases has declined since February 29, with increasing testing and a low fatality rate, without any lockdowns, while many countries in Europe and North America have been struggling. Because of this, governments and global media began paying attention to Korea's approach to the virus to see what they could learn from the Korean case in order to prepare for an outbreak in their own country. As sociologists, what we find interesting during this dark time is how we have developed different coping mechanisms and responses: individual efforts versus systemic or collective efforts.
In New York City, New Yorkers have run to grocery stores and stocked up on frozen and canned foods, disinfecting wipes, and hand sanitizers. Oh, don't forget toilet paper! Meanwhile, in Seoul, people are, overall, more calm and appear to be living their lives as usual — even in Daegu, the epicenter of the outbreak in Korea. Instead of panic-buying, people wait patiently in long lines to buy facial masks, which are now distributed by the government at some places.
In the US, President Trump announced banned foreign nationals who had traveled to China from entering the country on January 31. The government and health officials as well as the media have informed the public that people die more from seasonal flu, and emphasized individual actions, particularly washing hands.
Both of us lived in the United States for many years, but never understood the "public" side of the government when it comes to the health system. We all agree that handwashing is the most critical way to prevent yourself from the infection, but this is done by individuals. Why not test more and isolate and quarantine people to contain the virus from an early stage? Simply, what has the government really done since January?
When the outbreak first appeared in Korea, the American public was largely disinterested. Many probably assumed that Covid-19 was only an Asian problem. Americans seemed to think that they were safe because they were far away. Then, of course, in the following days it was all over the media; first, the outbreak at a nursing home in Washington, then the community spread in New Rochelle, New York, and the rapidly rising death toll in Italy. This "Asian" disease finally became real for many Americans and Europeans. Europe was no longer safe, nor was North America. The media began to emphasize social distancing – the best way to protect yourself, loved ones, and many others. This coincides with several states' executive orders to deal with the virus, including school and business closures.
Unlike the United States, Korea has restricted the entry of travelers only from Hubei Province, the epicenter of the virus in China, and those who have visited the region in the past 14 days. They have resisted growing calls to ban travel from all of China. Even though over 73 per cent of cases have are in Daegu or have a connection to the region, lockdowns have not been planned. Instead, the Korean government brought in a clear agenda to track the spread of the virus: aggressive testing, tracking the paths of people who were diagnosed with Covid-19, transparency, and twice-daily press conferences by the Korea Centers for Disease Control and Prevention (KCDC).
Korea tested 295,647 cases as of March 18, and isolated and treated patients with mild symptoms and no symptoms at all, rather than merely isolating people with severe symptoms who needed hospital treatment. All the tests and hospital fees are free for all patients who have symptoms or who have tested positive, including non-Korean citizens, thanks to the universal healthcare system. Koreans trust the government's ability to handle the crisis because of the transparency coming from health officials. No one downplays the virus or lies; openness from the start has meant that the public don't feel suspicious toward their own government.
People have claimed that what we do in Korea would not work in other countries, because our strategy requires so much individual sacrifice and manpower, such as medical staff, including public health doctors; military doctors and nurses; and government officials. Perhaps it's true that this is a cultural difference. Or perhaps American officials in charge should change their behavior, and will then see the public react differently.
The Korean public has been practicing social distancing in many ways before KCDC recommended it in March 1st. People may have been extra cautious because of their past experiences with several respiratory diseases, such as SARS in 2003.
Korea was one of the first countries to be affected by Covid-19 this year, which is unsurprising given the nation's high rate of trade with China. Many business and personal meetings were cancelled, and schools and universities postponed a new semester and transitioned to remote learning. Ordinary citizens avoided crowded spaces, such as theaters and museums, while big weddings and funerals were postponed.
One of the ways that we practice social distancing is by wearing a mask. Despite the controversy over the efficacy of facial masks, it is a social norm to wear a mask in public spaces in Korea. Masks are a part of people's daily lives. People in the west have been advised not to rely on masks as they do not protect the mask-wearer that much; in Korea, however, people value the psychological reassurance that they are not just protecting themselves by wearing one but also the most vulnerable people around them.
In both societies, people have developed their own ways to spend more time at home. Teachers, professors and parents have created innovative curricula for their students and kids, and share ideas with friends on social media. Small businesses have begun donating food for kids from low-income families. Some would like to volunteer to help vulnerable groups in order to fight the effects of the pandemic together.
In some ways, this dark time is bringing out our better sides, even while we physically isolate ourselves. That's something which is common to both the east and the west.
Jinwon Kim is Assistant Professor of Sociology, New York City College of Technology, City University of New York (CUNY), and Jaehyung Kim is Senior Researcher at Northeast Asia Center (NEAC), Seoul National University Asia Center
Join our new commenting forum
Join thought-provoking conversations, follow other Independent readers and see their replies