Could Clive Lewis be the next Labour leader, the one who starts the long march back to government?
Labour members cannot understand Diane Abbott, the shadow Home Secretary, who said, 'I think a Tory Brexit is going be quite disastrous,' and yet voted for it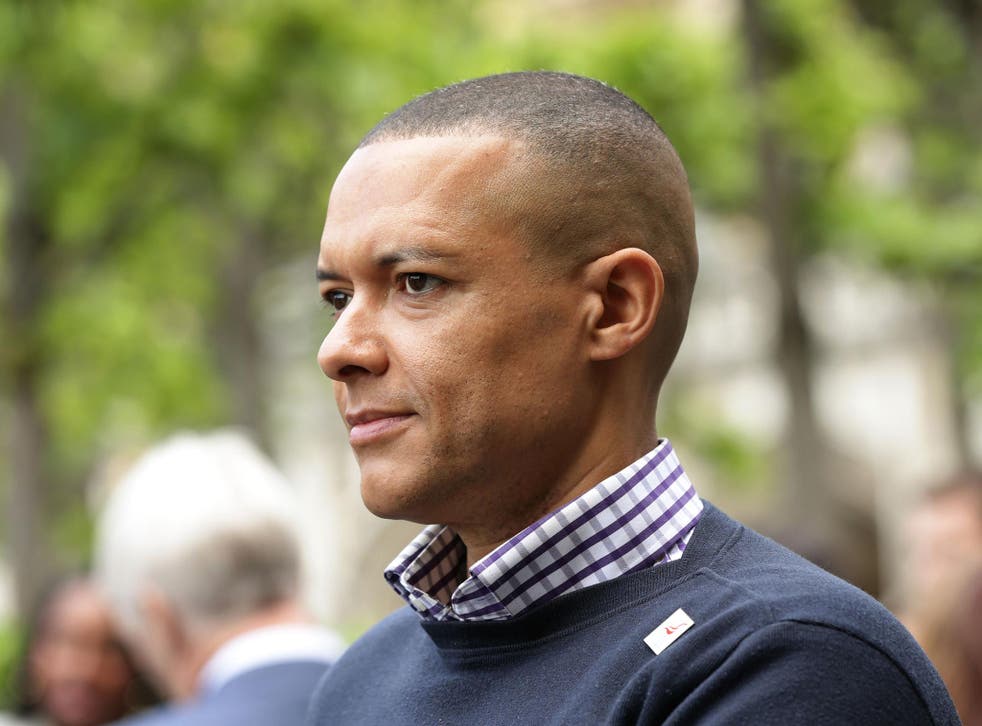 Whenever a party splits, look for the politicians who position themselves on the join. In 1981, Neil Kinnock, with a history as a left-winger, abstained in the deputy leadership contest between Denis Healey and Tony Benn. Two years later Benn was out of Parliament and Kinnock was leader.
Last week Clive Lewis, with a history as a left-winger, voted for the European Union (Notification of Withdrawal) Bill at second reading and this week he resigned from the shadow Cabinet to vote against it at third reading. His argument was that he respected the result of the referendum, but when Labour failed to secure its amendments to the Bill, he voted against what he regards as a "Tory Brexit".
Inevitably, he says "nothing could be further from my mind" than a leadership challenge. Someone who knows him well tells me he wants the leadership but is "not stupid enough to push for it now". He recognises that it is too early for anyone from the 2015 intake, and thinks "you've got to serve your time". He claims to be frustrated at being pushed forward by others.
How Brexit affected Britain's favourite foods from Weetabix to Marmite

Show all 8
On the great question of this Parliament, however, he has positioned himself astutely. Labour Party members have noticed him. There is a wave of disappointment with Jeremy Corbyn among the 313,000 who voted for him just five months ago. The social media citadels of Corbynism have fallen silent. In local parties a lot of the new members have melted away. It is dawning on them not just that Corbyn is a hopeless leader but that he asked Labour MPs to vote with the Conservatives to let Theresa May get on with leaving the European Union.
Neither of these should have come as a revelation, and Corbyn was with the majority of Labour MPs who thought it was right to let the Government invoke Article 50. Indeed, Labour voters tend to agree with them, but it is likely that most party members do not. They wanted Corbyn to try to block Brexit. They cannot understand Diane Abbott, the shadow Home Secretary, who said, "I think a Tory Brexit is going be quite disastrous," and yet voted for it.
Lewis, by opposing it in the final vote, is in a good position to say "I told you so" if the Brexit negotiations go badly over the next two years and – looking even further ahead – if life outside the EU turns out to be as "disastrous" as Abbott and most Labour members think it will be.
Clive Lewis hints he could resign from Labour's Shadow Cabinet over party's Article 50 stance
I am not sure that they are right. I think it is quite likely that the talks about the terms of our departure will go horribly wrong. Contrary to the perception that May has not been forthcoming about her negotiating objectives, I think she has been recklessly ambitious in saying that she wants not just tariff-free access to the EU single market but "frictionless" access. There is no guarantee that the other 27 countries will give that to us.
On the other hand, that may not be such a political opportunity for the anti-Brexit irreconcilables as they think. The Prime Minister will blame the perfidious foreigners for being unreasonable and the national mood will be all plucky Brits and "very well, alone".
In the internal politics of the Labour Party, however, having stood against Brexit could be a powerful message. And that is probably true whenever the contest comes and whatever happens in Britain's relationship with the EU.
It was notable this week that Corbyn's denials that he had considered stepping down followed the Charlie Whelan handbook. Whelan, Gordon Brown's press secretary from 1992 to 1999, used to dismiss true reports of friction between his boss and Tony Blair as "complete b****cks", meaning that the precise words had not been used and he didn't like the story. On BBC Breakfast, Corbyn said the reports were "fake news" and "absolute nonsense".
He wants out, then. He is human, after all. What human could read the opinion polls, in which he has a net unfavourable rating among all ages, sexes and classes, and not wish to be elsewhere? But John McDonnell, the shadow Chancellor, and Seumas Milne, Corbyn's own Charlie Whelan, still exploit another of the leader's weaknesses – namely, his sense of duty to the cause of sub-Marxist so-called leftism.
Even so, it is alleged – no doubt "fake news" and "nonsense" – that McDonnell is preparing to run Rebecca Long-Bailey for the leadership should a vacancy arise. She was his deputy as shadow Chief Secretary to the Treasury and was promoted this week to fill Lewis's post as shadow Business Secretary. McDonnell is said to realise that he could not secure the 38 nominations needed to be a candidate himself (not 35, as many people seem to think: the inclusion of MEPs in the nominating pool means a candidate needs 38 nominations if there is a vacancy and 50 if they want to challenge an incumbent leader). I doubt if Long-Bailey could make it to the ballot paper either. Simply being known as the Corbyn-McDonnell candidate should keep her support below the hardest core of 20 or so.
Whenever the contest comes, Labour MPs will be looking for a candidate who might be able to bridge the gap between the party members and the millions of voters the party needs in order to survive as a viable political force at the next election.
They know very little about Clive Lewis, but this week's vote looks like a potentially significant moment in Labour's long road back from oblivion.
Join our new commenting forum
Join thought-provoking conversations, follow other Independent readers and see their replies