Do policy makers really have the will to reduce Covid deaths caused by inequality?
Analysis from the ONS makes clear that the relationship between ethnicity and Covid has nothing to do with genetic predisposition but a host of social factors – which means politicians can have an impact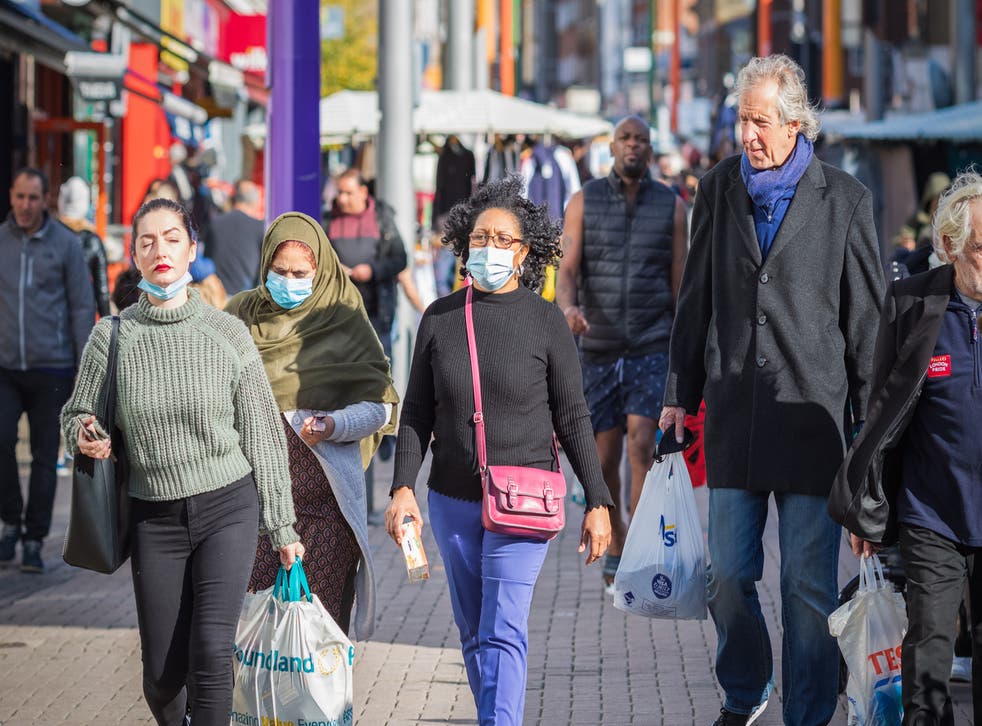 It's rare to see such a forthright analysis from the Office for National Statistics but today's release, "Why have black and South Asian people been hit hardest by Covid-19?", is just that.
The data and the accompanying commentary make absolutely clear that the relationship between ethnicity and susceptibility to the effects and consequences of Covid has nothing to do with genetic predisposition but a host of social factors.
What the statistics reveal, in fact, is the way the pandemic has amplified pre-existing inequality for individuals in our BAME communities. Covid hasn't created these social injustices; they were already well and truly established.
But while there are some common aspects for all BAME communities, there are also some stark differences. The ONS has investigated people's mental health during Covid and while it found a deterioration in all non-white ethnic groups, the most significant impact was for individuals identified as Indian. Over a third (36 per cent) from an Indian ethnic group reported persistent worry, which affected sleep, compared to less than a quarter (23 per cent) of those white British respondents. Sleep disruption is a first-rank symptom of poor mental health, alongside appetite and mood. Little wonder, then, that this lack of sleep over a sustained period resulted in higher rates of deteriorating mental health.
The worry and stress experienced by people in the BAME community is not abstract but based on some hard realities. The ONS reports that these individuals had the lowest financial resilience prior to and during the pandemic. Over a quarter (27 per cent) of BAME respondents reported finding it very difficult financially, compared to only seven per cent of other white ethnic individuals. So, any reduction in employment or unemployment would be felt more acutely and compound existing problems, such as a poor diet or inadequate housing conditions.
Take housing as an example. Indian, Pakistani and Bangladeshi groups are more likely than their white peers to be living in households of multiple occupancy. This makes shielding difficult, if not impossible, for many older people. This, in part, could explain why these groups have higher rates of Covid infection but not why the rate of mortality due to the virus is also higher.
The issue of multiple occupancy has so far also been ignored by researchers. A recent review in The Lancet revealed that "few studies included in our meta-analysis directly considered multi-generational living, overcrowding". This despite already knowing that Asian ethnic groups are over-represented in hospital intensive care units.
It's not clear why housing and overcrowding have so far received such little political or research attention. It would be shameful to think this is due to a fear of stereotyping and accusations of racism. The data and evidence don't discriminate, so if we are to follow the evidence, this has to be done without fearing what it will reveal, inconvenient as it might be for some.
Only two per cent of white British household's experience overcrowding, compared with 24 per cent of Bangladeshi households. That's a factor that can't be ignored and clearly contributes to the significant difference in rates of Covid contraction. But it doesn't explain elevated mortality. What appears to contribute to increased mortality is the combination of underlying social determinants of health, such as education, employment, poverty and housing. The cumulative deficit of these experienced by a disproportionate number in our BAME communities leaves them vulnerable to viruses, such as Covid, meaning they are at a physiological, as well as socio-economic disadvantage.
It's important to ask questions but it's critical to know how to use the information they provide. This is where policy and government play a vital role. The prime minister appears to recognise the problem and has appointed MP Kemi Badenoch to lead a cross government response on this issue. One of the first areas they must address is the unequal chances of dying as a result of contracting Covid. Instead of engineering a "hostile environment" for immigrants by denying them free healthcare, they need to socially immunise those in BAME communities.
For once, policy makers have the ability to make a real impact and reduce these deaths of inequality. The question is, do they have the will?