Online comedy gigs and watching TV? Yep, I'm all set for 2021 – here's to a better year for us all
I've gone from dismissing the very notion of virtual gigs at the start of the first lockdown, to wondering how I ever coped with touring all over the country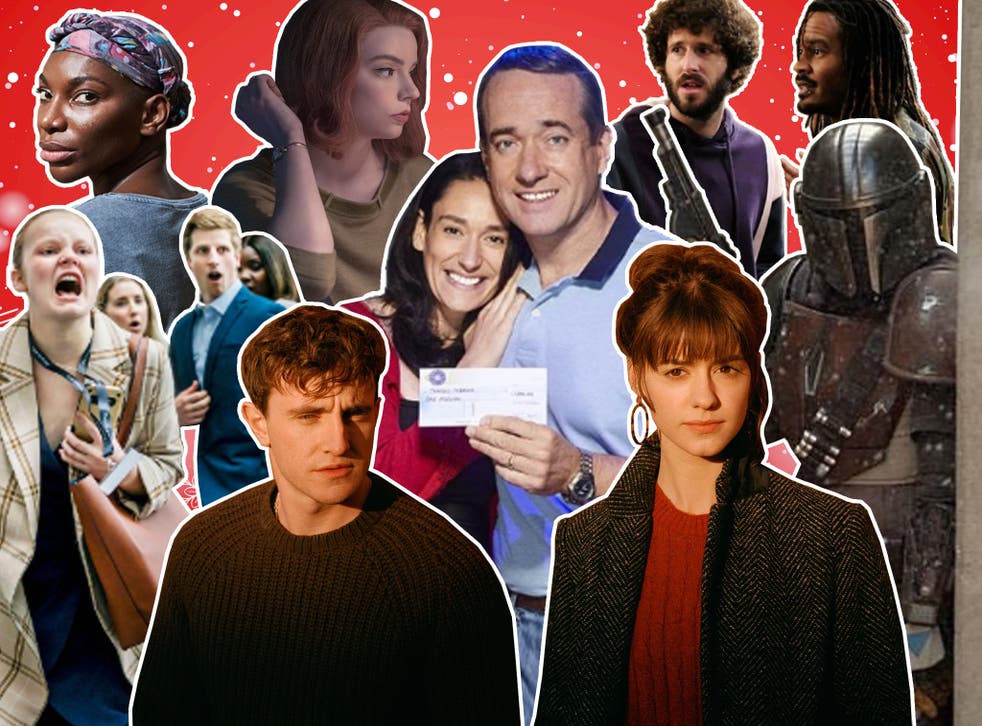 Few things look more out of place than a small child in a dingy nightclub with black walls and a sticky floor.
Please know I don't make a habit of taking my children to such places. But for New Year's Eve 2019 that's exactly where we were. I was performing at Top Secret Comedy Club in Leicester Square and I had taken my children, my neighbours, family members and their kids to work with me. Another comic had brought her dog.
The place was packed to the rafters with punters out to enjoy a comedy variety bill. It was one of those glorious nights where if a family of baboons – or any other animal for that matter – had quietly tucked themselves in to enjoy the show, they wouldn't have much stood out.
The photo of my six-year-old daughter confidently striding into the club's neon pink lit girls loos in her leopard print fake fur coat that night is one I know she will adore when she's a grown woman. After the show, my rabble and I hopped on the tube back home to see new year in at a party in my street. The kids were still up and dancing at 2am.
Nights like this were norm for us back in the '70s and '80s when my party animal parents wouldn't have dreamed of leaving us with a babysitter. Back then, you took kids with you to parties and threw a coat on them when they fell asleep on a sofa.
Parenting has become much more "child centred" – which basically means we don't make them passive smoke and they are more likely to drift off to gentle nursery rhymes rather than the Gipsy Kings's Bamboleo at full blast.
I woke up on the morning of 1 January, 2020 luxuriating in what a lovely night we had – and what a fun year of work I had ahead of me. It all disappeared, of course. Those nights out, those gigs and those chats with strangers who – in their drunken exuberance – might get some spittle on you and you back away and you laugh it off rather than panic you may be responsible for someone's death. Those were all gone.
I foresee this year as one where I'll watch more television that I ever have done in my life. I've always been too fidgety to watch much television, a terrible admission for someone in my trade. I don't recall watching a great deal other than Eastenders in the '90s and '00. I was always off out to either a comedy club, a party, or my evening job in a call centre. I have so many stories of nights out in comedy clubs, but very few stories about nights in watching TV. I'm taking TV much more seriously and recently finished watching Black Books (I know, I have much catching up to do).
Another thing I am now embracing is online comedy. I dabbled in lockdown but didn't want to accept this may be our future. When comic friends said "we're going to have to learn to do stand-up online" I sulked and declared: "It's no fun online, I'd rather learn to be a plasterer". I have stopped sulking now though. Plastering looks tricky and it seems things aren't going back to the way they were any time soon.
Stand-up comedy, like most other things, is adapting to its new circumstances – and I now feel there are online clubs that are actually becoming fun. James Gill is the resident compere at online club Always Be Comedy. They have worked hard and created the nearest to the atmosphere of an actual comedy club I have experienced online.
James has the perfect balance of warmth and micky-taking irreverence – making you feel like an actual comic again and not someone on a slightly bewildering zoom call. They're not the only ones. Saturday Night Live At The Stand has been putting on brilliant virtual bills and creating a bit of paid work for comics. There are more. Seek them out, pay your fiver and enjoy some comedy in the comfort of your own bedroom.
I've gone from dismissing the very notion of virtual gigs at the start of the first lockdown, to wondering how I ever coped with touring all over the country. Trains to here there and everywhere, an endless stream of theatres and cafes. It all seems so preposterously exhausting now.
Will I ever endure yet another change at Crewe the way I used to? Will I ever take a luke warm latte and flat croissant from a station seriously again? I used to find these things charming. In fact, I used to love being a traveller. If I wasn't dragging a suitcase behind me, it would disturb my balance.
I've gone from not imagine myself doing anything other than being touring stand up to thinking "20 years is enough isn't it?". Maybe I'll feel differently when everything is up and running again, but for now, bring on gigs I can do with my pajama bottoms on. 2021, I am ready.
Register for free to continue reading
Registration is a free and easy way to support our truly independent journalism
By registering, you will also enjoy limited access to Premium articles, exclusive newsletters, commenting, and virtual events with our leading journalists
Already have an account? sign in
Join our new commenting forum
Join thought-provoking conversations, follow other Independent readers and see their replies