The government has somehow managed to undermine news of the Covid vaccine with lies about Brexit
The UK will be the first country in the world to begin its mass Covid-19 vaccination programme. Wouldn't that have been enough? Apparently not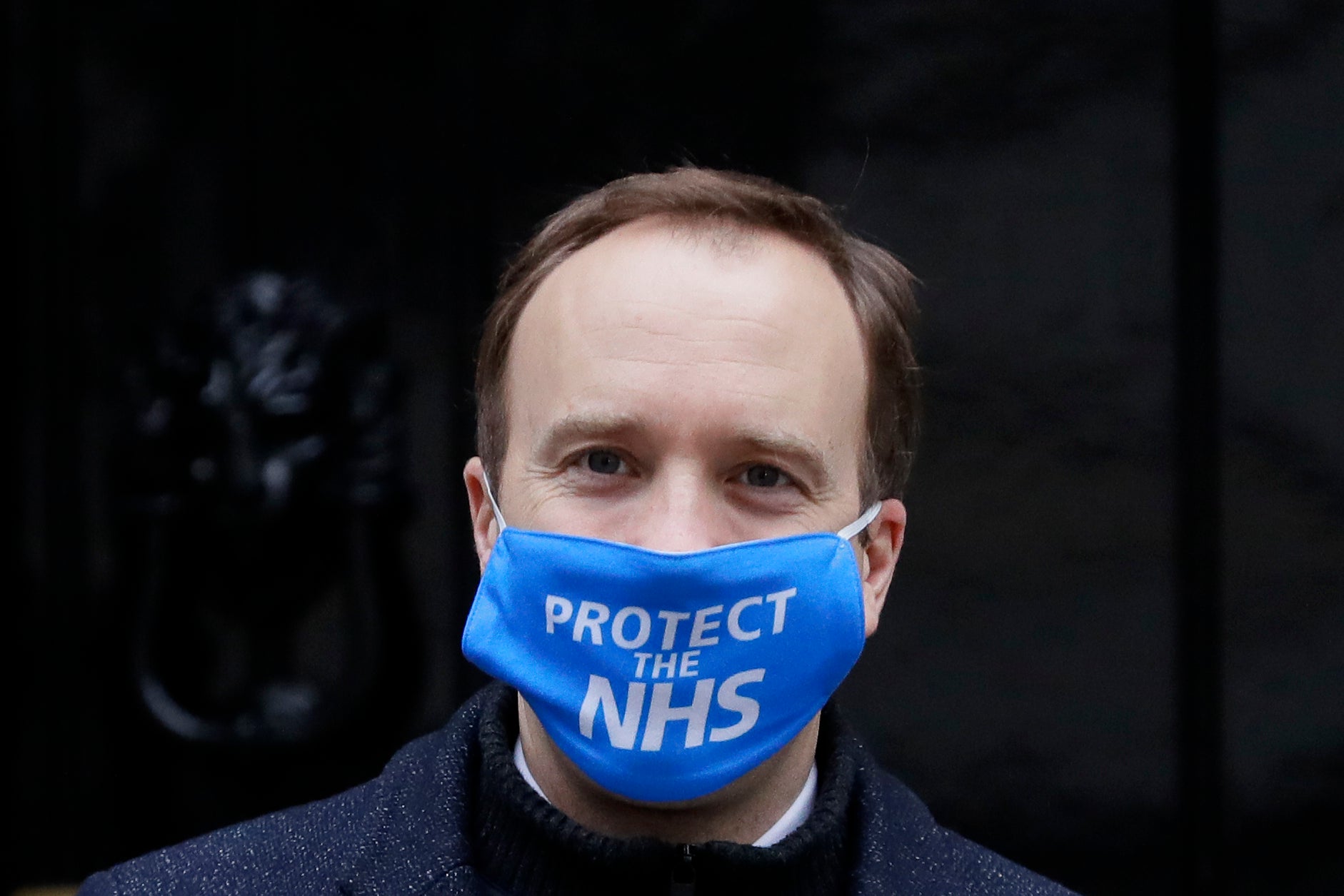 Politicians are regularly accused of deliberately telling lies or generating controversy as a means of distracting from a different, and more damaging issue. The so-called "dead cat" strategy. These accusations are almost always spurious, not least as they would require a degree of planning and cunning that is usually infinitely beyond whoever has been accused of such a thing.
And there can be no clearer evidence of that than the events of this vaguely historic day, in which the government somehow managed to find a way to distract attention from, and generally undermine, the news that the UK will be the first country in the world to begin its mass Covid-19 vaccination programme, starting next week.
Wouldn't that have been enough? Isn't that good enough, as good news goes? Was it absolutely essential to alloy it with some lies about Brexit, which would fall apart within seconds?
Did Matt Hancock have to turn up on the radio on Wednesday morning, and say the following: "Because of Brexit we've been able to make a decision to do this based on the UK regulator, a world-class regulator, and not go at the pace of the Europeans, who are moving a little bit more slowly."
Within hours, naturally, June Raine, who is the head of the world-class regulator in question, would be on the television to say the following: "We've been able to authorise supply of this vaccine under provisions under European law, which exist until 1 January."
The truth is not especially complex. The UK is still entirely bound by EU regulations and will be until 1 January, which allows any country at all to grant regulatory approval to a new drug or medicine for emergency use, which the UK has done.
EU members have been discouraged from doing the same, as they are purchasing the vaccine as a bloc, not as individual member states. And, as a bloc, the EU has ordered significantly more doses per capita of the Pfizer vaccine than the UK, and thus will use it to achieve widespread immunity before the UK does (though, of course, other vaccines will be available by then). So the UK's very short headstart will certainly count for very little, and could well end up being entirely detrimental.
But who cares about that? Certainly not Matt Hancock, who, having campaigned for Remain, sees absolutely no problem at all anymore with praising Brexit as the ultimate deliverer of a vaccine invented in Germany by Turkish immigrants.
There would be Alok Sharma, too, the business secretary, describing today as "the day the UK led humanity's charge against this disease".
It takes a quite incredibly small man to stand on the shoulders of giants and try to claim the work of said giants as one's own, as though it were possible to hide them under a very big coat, like two small children at a fancy dress party.
Later, the prime minister's official spokesperson, Jamie Davies, would explain that, actually, Alok Sharma was talking about "the whole" of the UK's efforts, on the development of dexamethasone, on the Oxford/AstraZeneca virus, even though such an explanation seems implausible at best.
What is especially bizarre is that there is, arguably, some strategic success here. The UK will now roll out its relatively small number of Pfizer/BioNTech vaccines to those who need it most, and hope that the much cheaper and much more easily distributable Oxford AstraZeneca vaccine becomes available shortly after.
If that happens, the much maligned Vaccine Task Force, led by the much maligned Kate Bingham, will have played something of a blinder. It would be the sort of achievement that does not require phoney nationalism and yet more lies about Brexit to bolster it.
The sight of public officials very diplomatically having to correct and disown the preposterous lies of politicians has been commonplace, around the world, for a while now. It's on the wane of course, Joe Biden saw to that. But this particular strand of Trumpism will probably be living on for a long time in Brexit Britain, long after Covid really has been sent packing.
They don't seem to know any other way. And, more's the point, they don't have any other choice.
Join our commenting forum
Join thought-provoking conversations, follow other Independent readers and see their replies