England's cricket win shows why we need more diverse sports teams
Sport is light entertainment for some, but for others it is a unique force for social good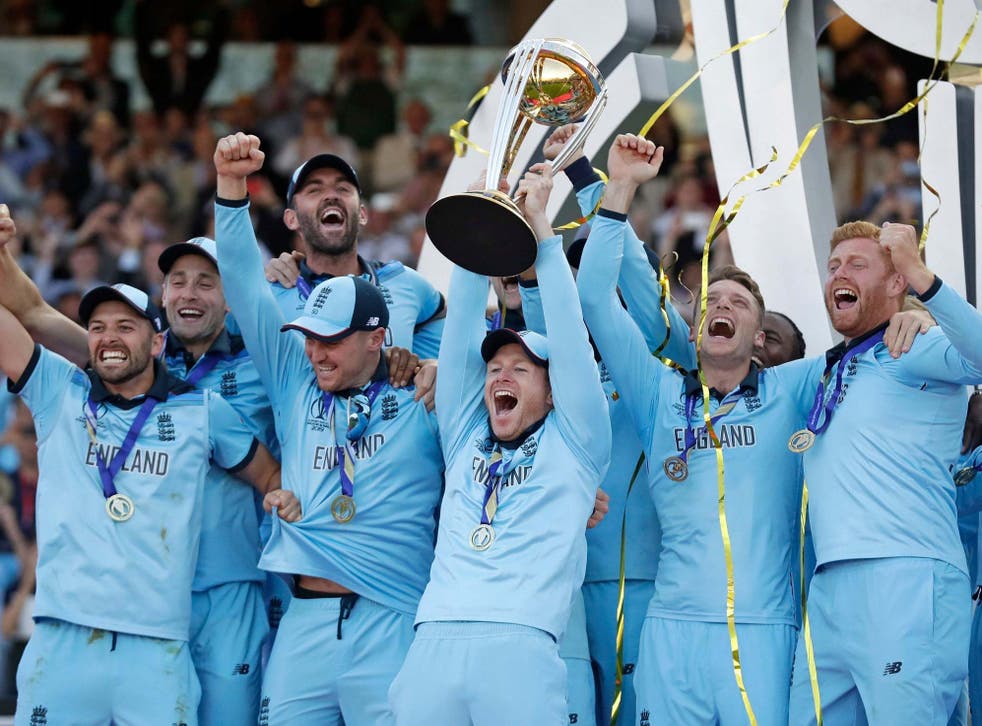 Five years ago I left my senior position in investment banking. With my newly discovered free time, I entered social entrepreneurship and joined the Lawn Tennis Association, the national governing body of tennis, pursuing my passion of getting more kids from diverse backgrounds into sports.
I was shocked at how white and middle class some of our sports – especially tennis and other racket sports – were, and I wanted to change it. Yesterday's historic win by a very multicultural England cricket team has reminded me why I made that choice – 43 per cent of men and 35 per cent of women playing international cricket for England went to private school, and it was inspiring to see the sport opening up to a diverse team, and an equally diverse audience.
As I walked away from a successful career, many of my work contacts did not understand my decision. Some, however, do: my recent community work has been as part of a team that includes several ex-bankers who have turned their hand to sports philanthropy.
Sport is light entertainment for some, but for others it is a unique force for social good. This is sometimes lost when we look at the millionaire sports stars and billion dollar licensing deals. But behind many stars is a family that dedicated itself to a child's talent, and every broadcast deal leads to millions of kids dreaming of their future as they stare at the screen.
Many of the people I work with instinctively see sport as something much more than a game. Everyone else seems to be catching up, with "sportivism" creating a fusion of sports people and activism that is having a huge effect on societies around the world.
Cricket World Cup final interrupted by streaker

Show all 11
For example, the England cricket team has received as much recognition for its reflection of modern Britain as it did for its World Cup victory yesterday. On the pitch they defeated New Zealand, but off the pitch they disproved the ideas of those who want to see our national teams reflecting their racially pure fantasies.
They are not alone in finding themselves part of a story and struggle that is much bigger than themselves: in recent weeks, the US women's football team has become known for advancing the cause of women and girls – as well as opposing the Trump administration.
For years, footballer Mo Salah has been held up as a positive Muslim role model, helping his fans around the world to identify with a faith that is often misunderstood, or worse. This isn't just speculation: research by Stanford University found an 18.9 per cent drop in anti-Muslim hate crimes in Merseyside in the period since Salah signed for Liverpool in June 2017.
This goes back even further: when John Barnes became a regular England national player, it was heralded as a landmark in a sport that has faced racism issues at the grassroots level.
This is to say nothing of the seismic changes the Williams sisters have made in tennis, showing both women and ethnic minorities that they can succeed in a sport that is sometimes seen as elitist, white and male-dominated. This hasn't been mirrored in UK tennis unfortunately, with the industry still being dominated by white faces and large bank accounts.
This bias isn't surprising: I know parents who have spent over a million pounds in nurturing their child's sporting talent, with no guarantee of success. Most children are priced out of our national teams at birth, simply because their parents cannot afford the financial and time investment, funding and accompanying them through training and tournaments around the world.
England's route to Cricket World Cup glory
With such a multicultural cricket squad bringing home England's first World Cup, one hopes we will finally properly fund talented kids from all communities to get involved in sports like tennis, which are still unapologetically white in Britain. There is a funding gap of six, maybe seven figures in British tennis, which has been filled to some extent in recent years by charities like Tennis First.
Change is coming – starting from the grassroots, but with important support from the top. For example, the recent International SJRS Festival of Rackets, a community-based racket sports event to encourage fitness and wellbeing across generations in families, involved 3,000 attendees and 640 players. As well as players from several different ethnicities, we hosted those with disabilities (including the world number three visually impaired tennis player Naqi Rizvi), and a third of our players were women and girls.
It was community led, with local businesses sponsoring the festival, but we also had support from local councillors and the top of the industry. Representatives from national associations like England Squash, Badminton England and the Lawn Tennis Association backed us.
This is all overdue. Countries in Eastern Europe are better at nurturing tennis talent – wherever they find it – than we are. It is time British tennis learnt from the cricket world, and set out to discover the stars of tomorrow.
Abbas Merali is chairman of SJRS, a non-profit that widens participation in racket sports
Join our new commenting forum
Join thought-provoking conversations, follow other Independent readers and see their replies