We were told that Brexit wouldn't lead to an increase in hate crime – the Croydon asylum seeker attack shows how wrong everyone was
In the month after the Brexit vote police recorded a 41 per cent year-on-year increase in racially or religiously aggravated crimes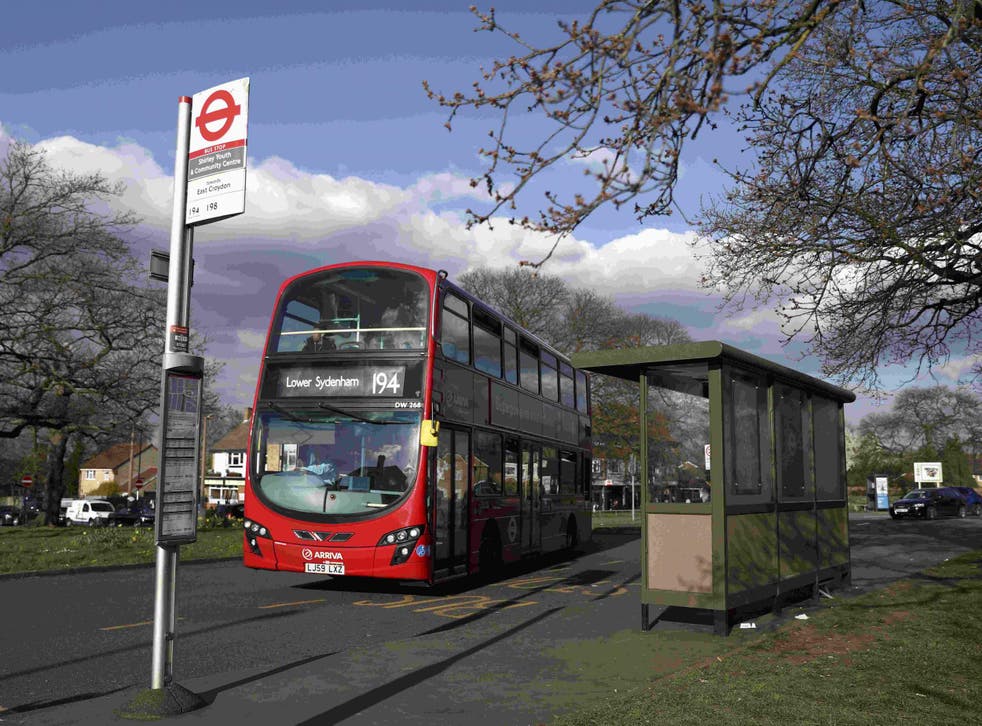 For a man who was famously said to have "something of the night about him", Lord Howard knows well how to cause a hullaballoo on a sunny Sunday morning. If one were being charitable, his comments about Gibraltar might be regarded as mischievous – but war isn't normally the best subject for 'top bants', even the day after April Fool's. Maybe this is the kind of jingoistic claptrap we are going to get grimly used to.
As Howard rattled his sabre on Sky News, a young, Kurdish-Iranian asylum seeker was lying in a critical condition in a London hospital, having been set on by a dozen or more attackers on Friday evening. The teenager was apparently targeted at a bus stop "because of his ethnic background", say police. Seven people have been charged with violent disorder while one has also been charged with racially aggravated GBH. Others remain sought by officers investigating an incident described as "vicious".
The tub-thumping comments of a pensioner politician and the asylum seeker-thumping of some south London thugs may not be representative of modern Britain – even in this Brexit age. But let's not forget that the Foreign Secretary used a World War II comparison to criticise Francois Hollande's perceived approach to the UK's EU withdrawal. And Nigel Farage claimed last autumn that the EU had "declared war" on Britain by appointing Guy Verhofstadt as its Brexit negotiator.
Five charged over Croydon bus stop attack as victim recovers
On the ground negative attitudes and actions towards "foreigners" appear to have become more extreme since last summer's referendum too. In the month after the Brexit vote police recorded a 41 per cent year-on-year increase in racially or religiously aggravated crimes. 14,000 hate crimes were recorded between July and September. Examples of alleged hate incidents in the last six months include a pregnant Somali-born woman who was kicked in the stomach, a Muslim woman whose niqab was torn from her face in Sunderland and a Bangladeshi taxi driver dragged by his beard from his car in Edinburgh. Other instances abound.
And then there were the unedifying chants of England football fans during last month's 'friendly' against Germany in Dortmund. Despite the fact that none in the crowd were old enough to have actually fought in the Second World War, a minority nonetheless delighted in singing about Luftwaffe pilots being blown out of the air by the RAF.
None of this behaviour, from jingoism at one end of the spectrum to racism at the other should be regarded as acceptable. And yet it is the trouble with Brexit that nationalism has been given its head, its varied expressions – from violence on the one hand to rhetorical claptrap on the other – seemingly legitimised among the small-minded or big-mouthed by our coming departure from the EU. No man is an island of course, yet it is becoming increasingly clear that there are plenty of people in this country who revel in our island status and the UK 'separateness' from the continent.
Brexit racism and the fightback

Show all 9
True enough, Britain has benefited from that separation in the past. After all, the fact that this country was able to escape the ravages of Nazi occupation in 1940 has more to do with the difficulty of launching a seaborne invasion than with the remarkable victory of the RAF (including its 20 per cent of foreign pilots) in the Battle of Britain. Which brings us back, like an England football fan, to the war.
It has often been remarked in the last nine months that our fondness for remembering the World Wars – especially the second – seems paradoxical when considered against our decision to leave the EU, an organisation which sprung from the dust of conflict with the stated aim of ensuring there would be no repeat. Yet even more strange is that the antipathy that a minority in this country feel towards outsiders and outcasts is so plainly at odds with the attitudes and values which made Britain a beacon for the rest of the world both during and after World War II.
Winston Churchill might have been referring to those values in a speech to the Commons in 1955 when he warned of the dangers of the nuclear age. He expressed the hope that one day "fair play, love for one's fellow-men, respect for justice and freedom" would enable "tormented generations to march forth serene and triumphant from the hideous epoch in which we have to dwell". Here's hoping.
Register for free to continue reading
Registration is a free and easy way to support our truly independent journalism
By registering, you will also enjoy limited access to Premium articles, exclusive newsletters, commenting, and virtual events with our leading journalists
Already have an account? sign in
Register for free to continue reading
Registration is a free and easy way to support our truly independent journalism
By registering, you will also enjoy limited access to Premium articles, exclusive newsletters, commenting, and virtual events with our leading journalists
Already have an account? sign in