Cyber crimes increase: Why the criminals get away with it
Organised gangs don't have to commit crime in person, they can use the anonymity of the internet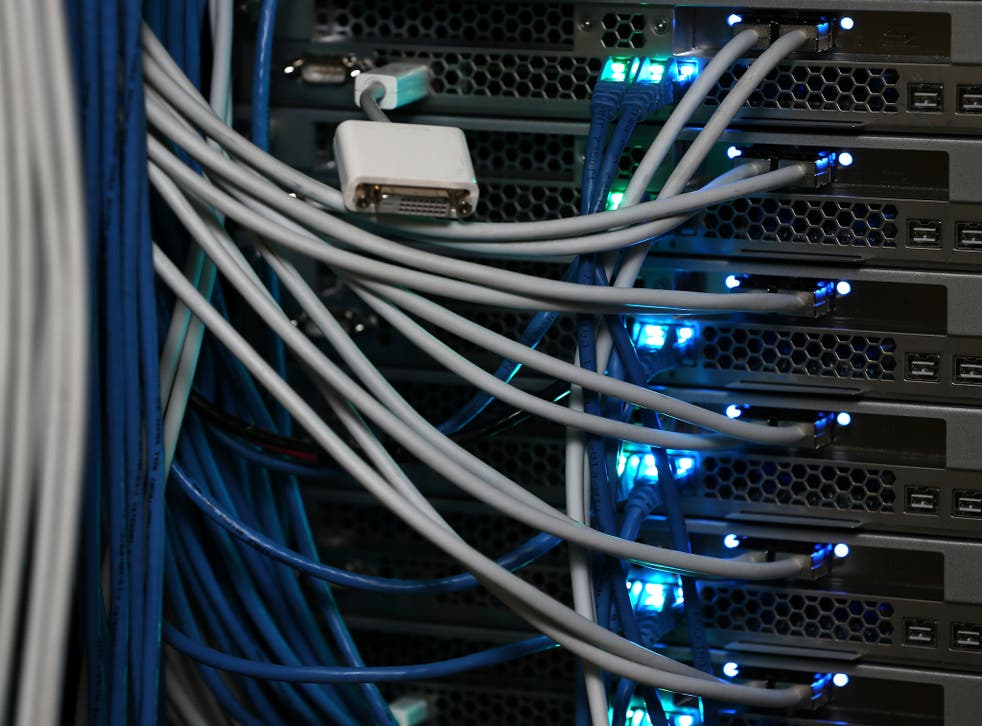 You are a smart criminal with two options to snatch a lot of cash. The first is to rob a security van, (running the risk of witnesses and CCTV) beat up the driver and escape with £45,000. Old school robber Terrance Clark, 50, chose that option and ended up with a life sentence. The more likely alternative for a new generation is to stay at home, send spam emails, trick the unwitting into giving up their financial details and escape with £20m from the UK banking system. And here's the bonus: you're in Russia, so there's no chance of being arrested.
The British Crime Survey finally started to catch up with the reality of modern, international crime. Organised gangs don't have to commit crime in person, they can use the anonymity of the internet and remain in jurisdictions untouchable to western law enforcement. It's one of the reasons why fraud and cybercrime have finally been shown to be outstripping all other offences, and exposed as untrue the Government's boast of falling crime.
Police have warned of a new breed of computer-literate criminal who have emerged to service the technical needs of established gangs. The head of the European policing agency Europol, Rob Wainwright, told the Independent last year that modern policing was in a three-way to battle to recruit the best computer graduates against the "tech companies and the bad guys". Cases in Britain included a 17-year-old who offered hacking tools for sale that allowed criminals to target a Dutch group that was blocking their spam emails selling counterfeit Viagra. Tens of thousands of pounds flowed through the teenager's account every month in payment for his services.
The police's record in catching fraudsters and cybercriminals has been lamentable. A survey of UK police forces last year found that less than one-third of key cyber-crime staff had the skills or technology to address the threat. In a strikingly honest assessment, the head of Scotland Yard's fraud team said in comments reported by Computer Weekly that the crime over the previous decade had been rampant because the force was not good at investigating it.
DC Gary Miles told of one case where a woman had been shoved to the ground and robbed of £20. Four officers were put on the case and the thief was caught by the end of the day. But the case of a woman who complained of being defrauded of £11,000 was not considered a priority. "Why are you going to go out and commit a robbery when the police are going to throw a team of 10 or 12 people at you?" the magazine reported him as saying. "Why not sit down and do 10, 15, 20 small £5,000 frauds?"
While the evidence of traditional organised gangs of robbers going cyber is patchy, Europol's latest threat assessment reported a shift from stealthy hacking attacks to more confrontational online extortion that was the "trademark of traditional crime groups [who were] … apparently increasingly turning to the profitable business of cybercrime."
Senior police officer have told of how traditional criminals have struck strategic alliances with cyber criminals to aid drug smuggling operations. One gang employed computer experts to install malware on the computers of shipping companies which allowed them to track their illicit consignment through the container port system at Antwer. The Independent reported last month how a criminal gang ran a £30m drug smuggling operation from Asia to Britain from prison using laptops supplied by the Ministry of Justice. That offence was not recorded as a crime and the perpetrators have not been caught.
Register for free to continue reading
Registration is a free and easy way to support our truly independent journalism
By registering, you will also enjoy limited access to Premium articles, exclusive newsletters, commenting, and virtual events with our leading journalists
Already have an account? sign in