As a cyclist who was also hit by a vehicle, I know that signs on the back of lorries are not enough to prevent more deaths
It isn't just cyclists that are getting killed through the blind spot. It is pedestrians too, and in larger numbers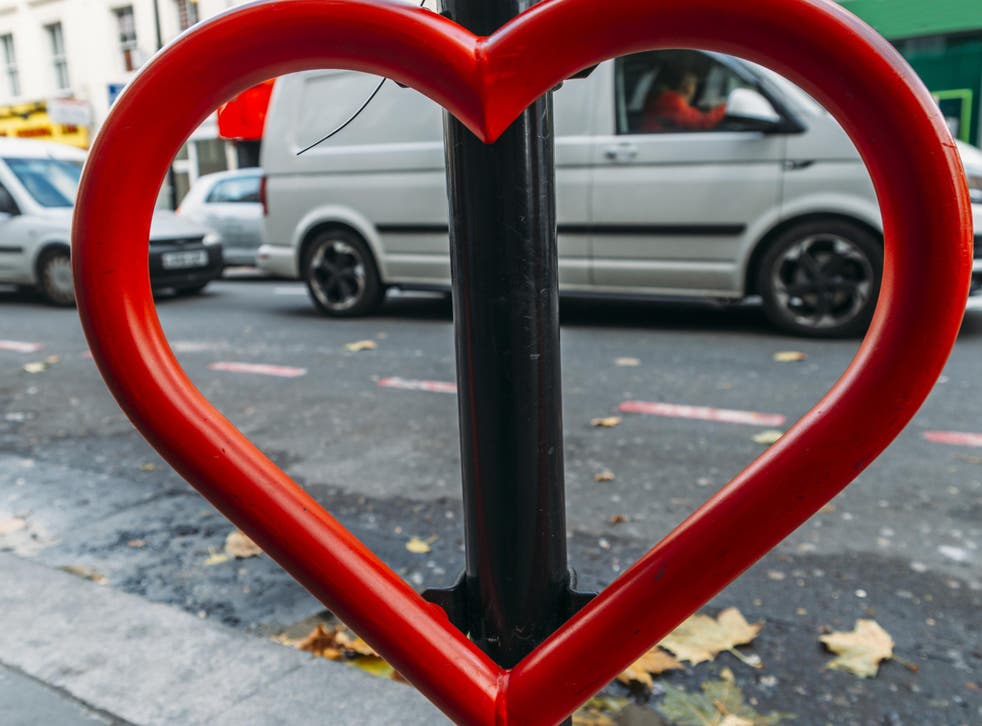 It's a sad coincidence that just as I started to write this column about the yellow warnings to cyclists plastered over the backs of trucks, the news broke of the fourth fatality on London's roads this year.
A female cyclist was the victim. She was killed after having been struck by a car towing a trailer. The circumstances are still being investigated. The signs I mentioned are supposed to be for lorries, although they have been found on much smaller vehicles, like council vans, in contravention of the Fleet Operator Recognition Scheme.
What prompted me to write about the warnings was the one I saw that took up the entire back of a Sainsbury's truck that overtook me while I was driving on the A406 last weekend.
I can't remember the exact wording, but it was clearly designed to scream at 1000 decibels.
Upon seeing it, I was put in mind of a Simpsons episode from the show's earlier years when it was satirical, relevant and less inclined to rely on the cheap stereotypes or wacky adventures that have since become its stock trade.
In the episode, Homer Simpson loses his job at the town's nuclear power plant and turns himself into a safety campaigner with such success that every little divot in the local park gets surrounded by a panoply of brightly coloured signs.
The motivation behind the yellow signs is, to me, rather more sinister than Homer's well intentioned, if bumbling, efforts.
The first problem with them is the message they send out.
Campaigners have had some success in getting the aggressive "cyclists stay back" command dropped, but whatever the wording, they are still basically saying: "Oi, cyclists I have a blind spot. So watch out, because I might not be able to see you on my inside and I'm sure as hell not going to take the care to check, and check again, like I damn well should.
"You best remain stationary in queues of traffic coz if you get hit when I turn left it's your own damn fault. It's your job, with your less than 100 kilos (probably) atop a lightweight metal frame, to keep out of the way of my several tonnes which I will drive as aggressively as I see fit. If that means remaining stationary in traffic even when it's not practicable for you, or even dangerous, tough luck.
"What's that you're saying about me overtaking you and then turning left into your path? I've got an idea, get the hell off the road."
That's bad enough, because it turns cyclists into second class citizens, but there's potentially a legal implication to the signs too.
Kevin O'Sullivan, who runs the specialist law firm Cycle Legal that represented me after I found out what it feels like to have those tonnes on your ribs (it's unbelievably bloody painful and also bloody), explained why when I raised the issue with him.
He told me the signs would be relevant to liability, and any defendant insurer would point to their obvious and prominent presence if they wished to deny liability or allege contributory negligence against a cyclist injured by a left-turning lorry.
He did say that the signs cannot in any way reduce the "duty of care" that the HGV driver owes to vulnerable road users; the "causative potency" of a much larger vehicle against a cyclist or pedestrian only increases the responsibility of the HGV or bus driver.
But you can see how there might be a cynical motivation for their use. Businesses, and their insurers, will jump at anything that could lower their costs.
There are measures hauliers can take that would make such signs irrelevant. One is the installation of sensors to alert drivers to cyclists' presence. Better still are cabs designed to maximise visibility so the blind spot is greatly reduced.
Robert Davis, who chairs the Road Danger Reduction Forum, tells me that progress is gradually being made on this front, albeit in the teeth of opposition from the haulage industry.
He also makes an important point: it isn't just cyclists that are getting killed through the blind spot. It is pedestrians too, and in larger numbers.
'Always wear a safety helmet' and other advice: Surveying British poster art

Show all 11
These deaths can be prevented. They should be prevented. It's simply a matter of will on the part of authorities, who should be listening to the likes of Davis, and other campaigning organisations.
Road accidents not only cause horrific pain and suffering (as I can testify), they're also horrifically expensive.
Victoria Lebrec, lorry danger campaigner for Road Peace, summed it up perfectly for me when she said: "Stickers warning cyclists to stay back are not the solution to crashes involving HGVs.
"It's not realistic and it's also dangerous for cyclists to stop each time they see a lorry. The solution is for the drivers to be able to be aware of cyclists and other road users, not warn them they can't be seen.
"Danger should be designed out, including through cameras, sensors and direct vision lorries."
Register for free to continue reading
Registration is a free and easy way to support our truly independent journalism
By registering, you will also enjoy limited access to Premium articles, exclusive newsletters, commenting, and virtual events with our leading journalists
Already have an account? sign in
Register for free to continue reading
Registration is a free and easy way to support our truly independent journalism
By registering, you will also enjoy limited access to Premium articles, exclusive newsletters, commenting, and virtual events with our leading journalists
Already have an account? sign in
Join our new commenting forum
Join thought-provoking conversations, follow other Independent readers and see their replies