The Czech Republic has swung to the right by electing its very own Donald Trump
Andrej Babiš, the Czech Republic's second richest man, told supporters that his country was ready to move away from a corrupted political establishment that has been in control since the fall of communism some 30 years ago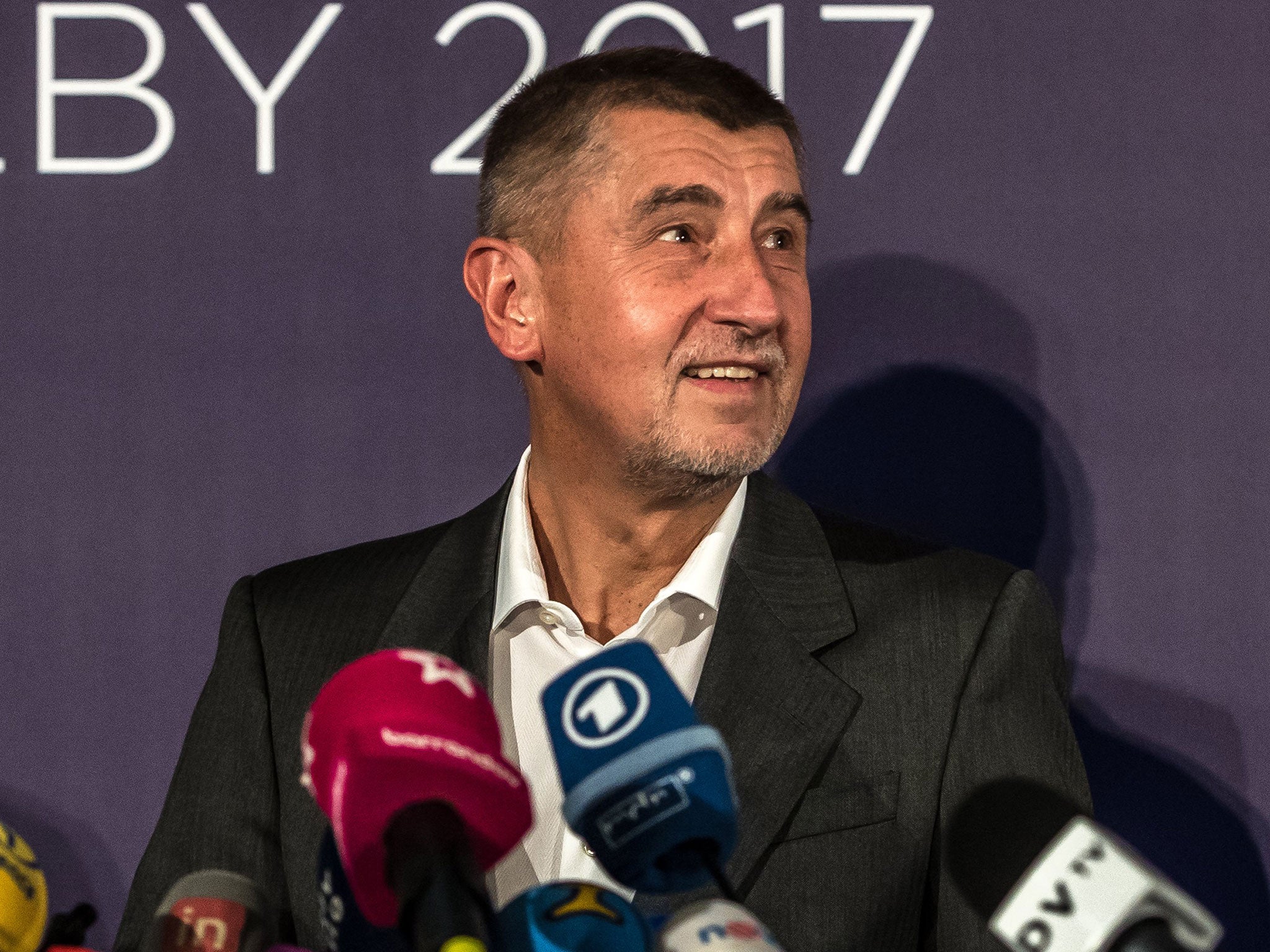 After two days of balloting, the Czech Republic has resoundingly voted in favour of installing populist billionaire and Eurosceptic Andrej Babiš as the country's next prime minister, according to preliminary results released last night.
According to the Czech Statistical Office, the anti-establishment Babiš and his Action of Dissatisfied Citizens party (ANO) accumulated 78 of the 200 seats of the lower house of parliament up for grabs, with the far-right SPD party led by Japanese-Czech entrepreneur Tomio Okamura taking 22 seats.
Speaking from the ANO headquarters in Prague on Saturday night, Babiš, who is often compared to US President Donald Trump for his nationalistic tendencies and as the second richest Czech, told supporters and journalists that his country was ready to move away from a corrupted political establishment that has been in control since the fall of communism some 30 years ago.
"I believe we will build a government that will be one team. We want to fulfil our program for a better life in our country."
Falling short of the requisite 101-seat majority needed to form a government outright; Babiš will seek to form a coalition before the chamber reconvenes 29 days from now. But that could pose a challenge as he will have to draw support from multiple parties or bend to traditional party representatives who sought to oust him while he was finance minister.
Czech politics has been mired in scandal since the turn of the century with nine governments coming and going over the past 15 years. The Czech Donald Trump is not without his own problems. After becoming finance minister in 2014, he was forced to resign earlier this year over allegations of tax fraud. Separately, he stands accused of fraudulently using €2m in EU subsidies meant for small businesses.
World news in pictures
Show all 50
As a billionaire who also happens to own some of the country's most widely read newspapers, parliament in January forced him to place his firm, Agrofert, in a trust after it banned cabinet officials from owning media or more than a 25 per cent stake in certain businesses.
"This guy is a real danger for the Czech Republic. A lot of parties … say that it is impossible to imagine to be part of a coalition with him," said Marek Ženíšek, first vice-chairman of the centre-right TOP 09 party.
Though much of Babiš's domestic policy was not present during the campaign, he has been very clear about certain issues, including a firm stance against migrants and a centralised EU power in Brussels. He has also vocally opposed the adoption of the euro and has said in the past that he wishes to consolidate his power so that he can "run the state like a business".
Babiš and his ANO party were not the only anti-establishment candidates thrust into power in an election that overwhelmingly rejected the political elite. The youth-dominated Pirates Party, led by dreadlocked former DJ and footballer Ivan Bartoš, took just over 10 per cent of the vote. The number of deputies from the ruling Czech social democratic party ČSSD, to which current Prime Minister Bohuslav Sobotka is a member, meanwhile dropped from 50 to just 15.
"Now we are at a new level of support for anti-system parties that can get more than 50 per cent of the vote. In some ways it is disheartening," said Jiří Pehe, a political analyst and director of New York University in Prague.
"Babis has a troubled past and while a coalition may not significantly destabilise Czech democracy it may be able to shift some Czech foreign policy and make it somehow more pro-Russian while upsetting the balance with its western partners."
While it is not yet clear that a new government led by Babiš would threaten the country's democracy, it may redraw the lines of an emerging east-west divide in Europe that would see it align with repressive and illiberal governments in Poland and Hungary. The continent's future is uncertain.
Join our commenting forum
Join thought-provoking conversations, follow other Independent readers and see their replies