We don't know the full details of Daunte Wright's death, but the excuses have already begun
It's always the most haunting details that stick with you: the fact that Wright called his mother right before he encountered police, just as George Floyd called for his own mother as Derek Chauvin leaned on his neck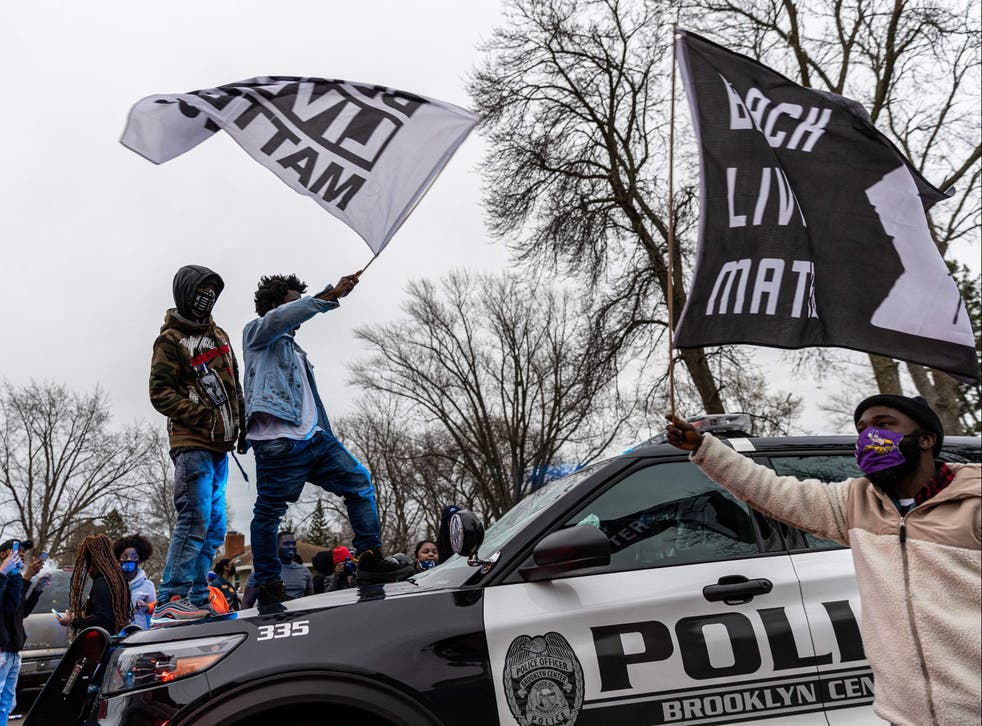 During a stop for an alleged traffic violation on Sunday, police shot and killed a 20-year-old Black man named Daunte Wright. Brooklyn Center, where Wright was killed, is just a short drive away from Minneapolis, the city where former police officer Derek Chauvin killed George Floyd in May 2020. Floyd's death sparked protests against police brutality and racism across Minnesota, the United States, and the world.
And now, almost a year later, Chauvin's trial is happening 10 miles away from yet another dead Black person shot by police, 10 miles away from yet another mourning family, 10 miles away from yet another crowd demanding justice, and 10 miles away from yet another police force fighting for their ability to kill Black people with impunity.
The details are always haunting: George Floyd called out for his late mother as he was dying, and Daunte Wright called his mother on his cellphone the moment he was pulled over. Such similarities make it feel like there's a formula not only for how the state enacts violence against Black people, but for how our bodies and minds respond to it. When we see those headlights, hear those sirens, witness them reach for their sides, do we all think about our parents and long for their protection? Is it a final, futile attempt to save ourselves that causes us to reach for our mothers in those most terrifying of moments?
We don't know the full details of Wright's death yet. But the excuses have already begun, with Brooklyn Center Police Chief Tim Gannon saying he believes the officer who killed Wright got their Taser and gun mixed up. 
Down the road, Derek Chauvin, who pressed his knee against George Floyd's neck for eight minutes and 46 seconds as Floyd begged, "I can't breathe", argues that he is not guilty of murder. His own excuses — one being that Floyd died because he had drugs in his system — aren't holding up in trial. Today, cardiologist Dr Jonathan Rich said Floyd's death was "completely preventable" and that Chauvin detained him in a "life-threatening manner." 
I am neither judge nor jury, but I don't need an expert to tell me the same is true for Wright. His death was completely preventable. 
Today, Chauvin's defense attorney unsuccessfully requested to sequester the jury, fearing the jury would have an "emotional response" to Daunte Wright's death that would cause his client to potentially face the consequences of his own actions.
Both Floyd and Wright deserve justice. But where exactly can that justice be found? The people are trying to secure justice in the best way they know how — not in the courts like the one Derek Chauvin is sitting in, where he might very well face almost no consequences for his actions, but on the streets, where movements are started, change form and gain members. On the streets, movements do everything but die. 
The rage and love that fueled the protests for Floyd last summer are the same rage and love that now sends people to fight for Wright. The National Guard was deployed on Sunday. Police brought out their riot gear and armored officers; flash bangs, rubber bullets and tear gas ripped through crowds once more. Wright's son, one-and-a-half-year-old Daunte Wright Jr., reportedly watched on in the arms of his uncle as police made a formation in riot gear to face protesters near the spot where his father died. 
With crackdowns and curfews and Covid-19, we have no way of knowing how these protests will play out in the days, weeks, and months to come. Even with all the evidence seemingly stacked against him, we also have no idea if Chauvin will be convicted of murdering Floyd.
What we do know is that we will never stop fighting for Floyd. And now, we will never stop fighting for Wright, who has become another ancestor, another hashtag, and perhaps, another flint that will give life to the flames of an uprising that was never put out.
Join our new commenting forum
Join thought-provoking conversations, follow other Independent readers and see their replies