Why David Attenborough doesn't deserve 'the seat of the people' at the next climate conference
Let's be clear: he is not a climate change expert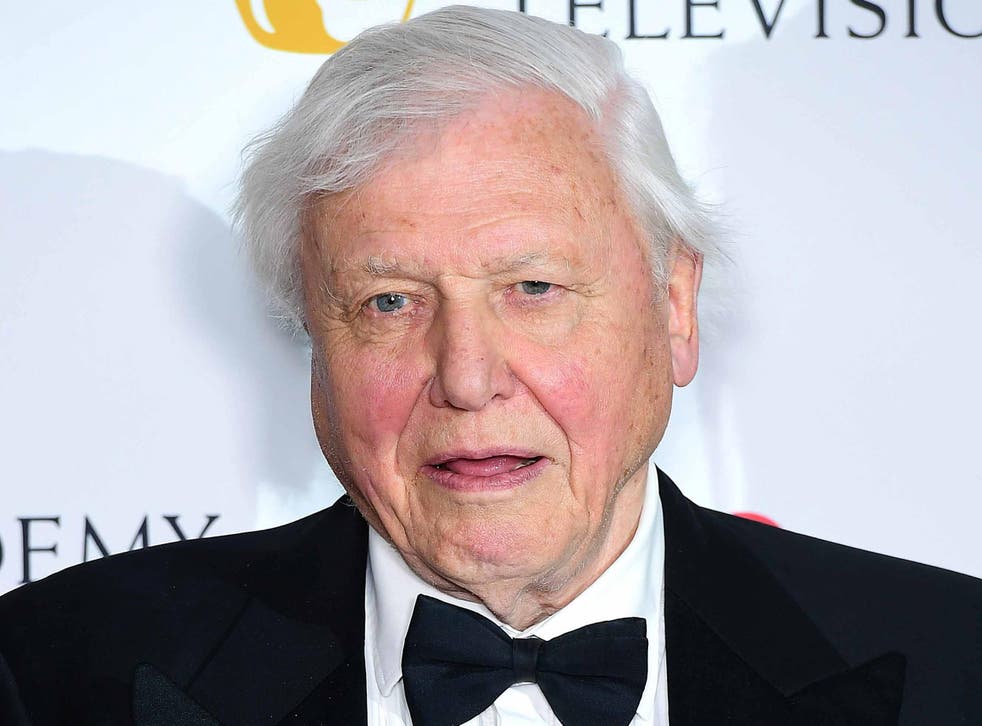 The forthcoming UN climate change conference in Katowice, Poland, is unlikely to attract the same attention as its predecessors in Paris in 2015, or Kyoto in 1997. But among the dull, humdrum monotony of the bureaucratic implementation of the Paris Agreement, there is one feature of this year's conference – or "COP24" – that has already attracted some interest.
This year, one of the seats will be occupied, not by any politician or civil servant, but by "The People".
But of course, fitting over seven billion people onto a single chair is not without its difficulties. Luckily for us, the UN has identified the perfect man to speak on our behalf. At the opening session of COP24, the soft, soporific tones of Sir David Attenborough will treat the conference's attendees to a warm fireside (or some electrical, environmentally sustainable alternative) rendition of the concerns of "real people".
Now, it may be a failing on my part, but I have to confess an almost intuitive distrust of anyone (whether an individual or a group) who claims to speak for the people. To make that claim is to assume a homogeneity and consensus of thought which is as dangerous as it is boring. That distrust grows greater still when that assumption is mixed with the as-yet-undimmed influence of celebrity. Make no mistake about it, while he might not be a likely candidate in the Celebrity Big Brother house, or selling his holiday beach pictures to OK! magazine, Sir David is very much part of that culture which favours mass appeal over expertise, style over substance, and feelings over knowledge.
The proponents of the People's Seat might point to the fact that Sir David is expected to include in his address a number of accounts provided by people from around the world, about how climate change will affect, or is already in the process of affecting, them. But why not simply allow those people to speak for themselves? Technology would certainly allow their views to be seen or heard in a way that did not involve them being ventriloquised by an old, white, middle-class male.
And let's be clear: Sir David Attenborough is not a climate change expert. There's no reason to think he knows any more about climate change, its causes, and the viability of potential solutions than, say, you do.
Support free-thinking journalism and attend Independent events
Of course, you may think that genuine expertise pales in significance compared to the overriding importance of "what the people want". Indeed, in a recent interview with the BBC, Sir David was keen to point out that the purpose of this initiative was to remind politicians "that this is not a theoretical enterprise" – apparently missing the point that, as a matter of science, the enterprise of tackling climate change is almost entirely theoretical, and no worse off for that. The purpose of conferences like COP24, as dry and mundane as it may sound, is to turn the theory, knowledge and understanding of experts into practical, effective change. "The people" – whoever they are – have no useful contribution to make to that process, particularly at a time when they have so consistently proven themselves to be incapable of making good choices.
The cocktail of superficiality, the relegation of the importance of expertise and the assumption of consensus that has produced this catchpenny gimmick has a name, as it turns out. It's called populism. Again, you may think that populism is a good thing. On the other hand, you may, like me, find it hugely troubling. But what is clear is that populism cannot be good only when it leads to David Attenborough speaking for the people of the world on climate change, and bad only when it leads to Brexit.
Register for free to continue reading
Registration is a free and easy way to support our truly independent journalism
By registering, you will also enjoy limited access to Premium articles, exclusive newsletters, commenting, and virtual events with our leading journalists
Already have an account? sign in
Register for free to continue reading
Registration is a free and easy way to support our truly independent journalism
By registering, you will also enjoy limited access to Premium articles, exclusive newsletters, commenting, and virtual events with our leading journalists
Already have an account? sign in
Join our new commenting forum
Join thought-provoking conversations, follow other Independent readers and see their replies