David Cameron didn't lie about his father's offshore fund, but he didn't tell the whole truth either
The Prime Minister's handling of his response to the Panama Papers and not coming clean immediately will not go down well with voters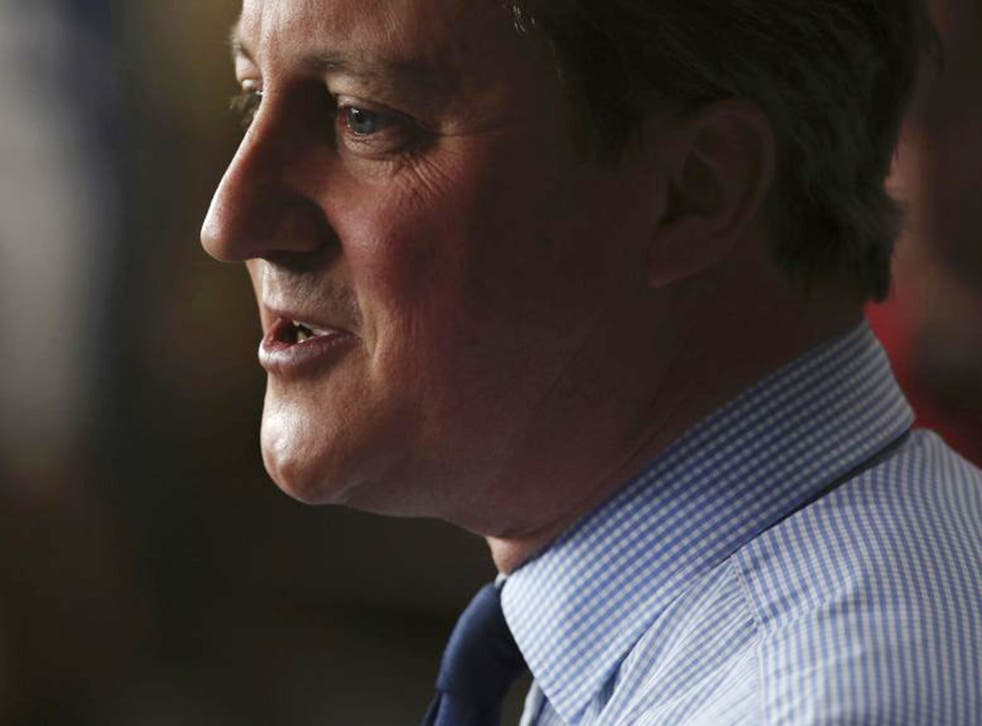 The spin doctor's first rule when a politician is engulfed in a controversy is: "Get all the facts out, quickly." Downing Street foolishly broke the rule this week – and David Cameron has now paid a heavy price.
His admission last night that he did after all benefit to the tune of £31,500 from an offshore fund set up by his late father was damaging enough in itself. But what made it much worse was the Prime Minister's attempt to hide it after the Panama Papers emerged on Monday.
It seems that Mr Cameron was angry about the revelation that his stockbroker father Ian had set up a fund in a tax haven. His reaction informed Number 10's initial reaction that the issue was "a personal matter." It refused to answer further questions.
Gradually over the last four days, more information has been dragged out of a grudging Mr Cameron. Until his interview with ITV News, he had avoided the inevitable unanswered questions – notably, whether he or any of his family had benefited from offshore funds or would do so in future. Nor, until the interview, did Mr Cameron say whether he had received any money from offshore funds. He didn't lie, but he didn't tell the whole truth either.
Whatever the reason for his unexpected disclosure, the suspicion at Westminster will be that a newspaper was going to reveal this bombshell, and so he decided it would be better to make a clean breast of it first. With hindsight, it would have been so much better to do that on day one. The spin doctor's second rule is: the cover-up is often worse than the original offence.
World leaders linked to 'Panama Papers'

Show all 15
The Prime Minister should have remembered the "get the facts out" edicts in TV's The West Wing. After all, his government regularly uses one of the fictional White House spin doctors' other ploys "get out the trash day", or rushing out a lot of unpopular announcements simultaneously to minimise media coverage. Closer to home, he should have recalled the controversy over Cherie Blair's 2008 purchase of two luxury flats in Bristol. She infuriated Downing Street aides, including Alastair Campbell, by not giving them the full picture, which led Number 10 to make misleading public statements.
Mr Cameron will hope that his belated admission will draw a line under the affair. He will probably be disappointed. The Panama Papers are one of the most explosive leaks for years and so many politicians, businessmen and celebrities will fear further revelations.
In making his disclosure, the Prime Minister may have unwittingly underlined his privileged background – and thus reinforced the Conservatives' image as the "party of the rich." He described the £300,000 his father left him as "quite a lot of money." Some viewers will have been puzzled by the "quite." His admission that he and his wife Samantha's units in his father's trust were "worth something like £30,000" seemed almost dismissive. That figure is a lot of money to someone on the £26,500-a-year national average wage.
When he talks about his upbringing, Mr Cameron says that what matters to voters is "not where you come from, but where you are going to take the country." That is right. But by mishandling his response to the Panama Papers and not coming clean immediately, he has shone an unfortunate spotlight on a past that voters will now dwell on much more closely.
Register for free to continue reading
Registration is a free and easy way to support our truly independent journalism
By registering, you will also enjoy limited access to Premium articles, exclusive newsletters, commenting, and virtual events with our leading journalists
Already have an account? sign in
Join our new commenting forum
Join thought-provoking conversations, follow other Independent readers and see their replies