David Cameron has created a mental health crisis that can't be solved with £1billion worth of funding
Earlier this year, austerity policies were described as "profoundly disturbing" to the nation's mental health in a letter signed by hundreds of psychiatrists, psychotherapists and other experts in the field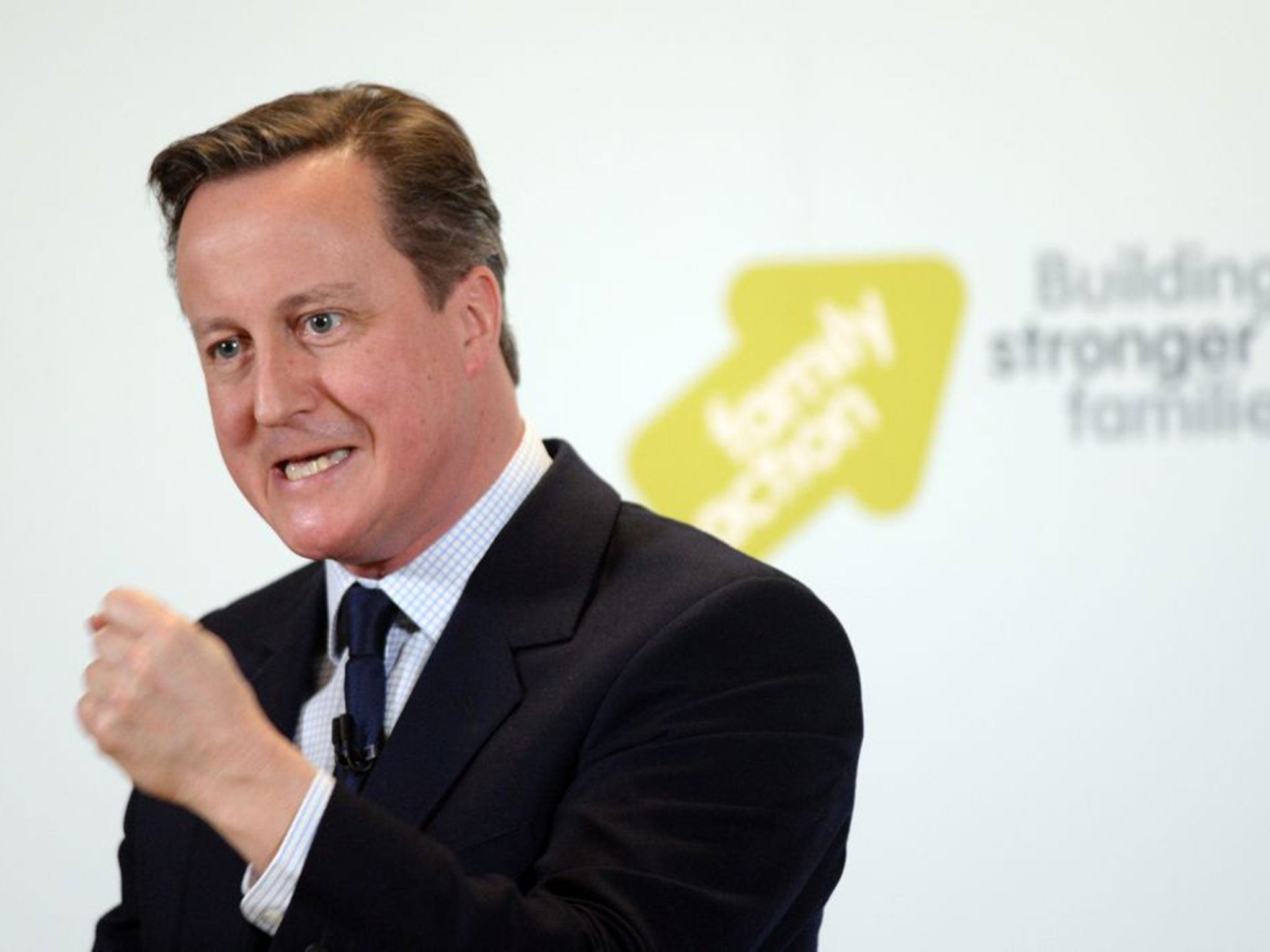 On Monday, David Cameron became the first Prime Minister in history to address mental health in a public speech. Alongside an almost £1billion investment in mental health services across the UK, he also claimed that he wanted to foster a more "open" and "mature" approach to mental health.
Credit where credit's due: it's unquestionably positive that mental health is finally on the parliamentary agenda. But, if David Cameron really wants to help "tackle" the country's mental health crisis, he first needs to take a look at the deeply damaging effect of his austerity politics on the emotional state of the nation.
Under the last two Conservative-majority governments, we have witnessed increasing inequality and outright poverty, families being uprooted and forced to move against their wishes and drastic cuts to social security.
Earlier this year, austerity policies were described as "profoundly disturbing" to the nation's mental health in a letter signed by hundreds of psychiatrists, psychotherapists and other experts in the field.
It's hardly surprising, then, that demand for mental health services has risen by a staggering 20 per cent over the last five years - while mental health service budgets were cut by 8 per cent in real terms. The Tories have created a much bigger mental health crisis than they can make up for with £1billion of funding.
Experts from the Universities of Liverpool and Oxford recently found that the introduction of Iain Duncan Smith's tougher fit-to-work tests for sick and disabled people have coincided with 590 "additional" suicides, 279,000 cases of mental illness and 725,000 more prescriptions for antidepressants – and research from 1,000 GPs undertaken by mental health charity ReThink found that a staggering 21 per cent of their patients had experienced suicidal ideation due to the stress of the Work Capability Assessments.
Additionally, recent cuts to support services have left an estimated 10,000 victims of sexual abuse waiting over a year for access to counselling services.
Mental health services currently receive just 13 per cent of NHS funding, despite accounting for more than a fifth (23 per cent) of the disease burden in the UK. Over £11billion worth of funding would be required to bridge this gap. Whilst the £1billion injection is certainly a welcome relief, continued commitment and spending on mental health services is vital for a country almost at breaking point.
Mental health services for children and young people in England were cut by £35million last year, whilst mental health beds have been reduced by 8 per cent since 2010. Although these cuts are somewhat offset by Monday's cash injection (which includes waiting time targets for teenagers with eating disorders) we must not forget that in May, David Cameron pledged to shrink social security spending by additional £12billion, on top of the billions they had already cut in their last term.
The £1billion pledged might patch up a few holes in the service, but problems in the UK's provision of mental health treatment run much deeper.
The cumulative effect of cuts to social services and the NHS has left the country's mental health services in a dire state: in simple terms, there are too many patients, and not enough money to treat them all. At one point in 2014, there were no mental health beds available for adults in the whole of England, while an NSPCC survey published in October 2015 found that more than a fifth of children referred to child and adolescent mental health services (CAMHS) in England were refused treatment.
The Conservative Government have spent the last six years pushing the nation's most vulnerable to the brink with cuts to vital services. Although certainly a step in the right direction, it seems unlikely that £1billion will be enough to pull them back.
Join our commenting forum
Join thought-provoking conversations, follow other Independent readers and see their replies