According to David Cameron's honours list, you don't even have to succeed in your job to get a knighthood
The former Prime Minister has opted to endorse knighthoods for four of his closest pro-EU cabinet colleagues Philip Hammond, Michael Fallon, Patrick Mc Loughlin, and David Lidington despite their minor Brexit mistake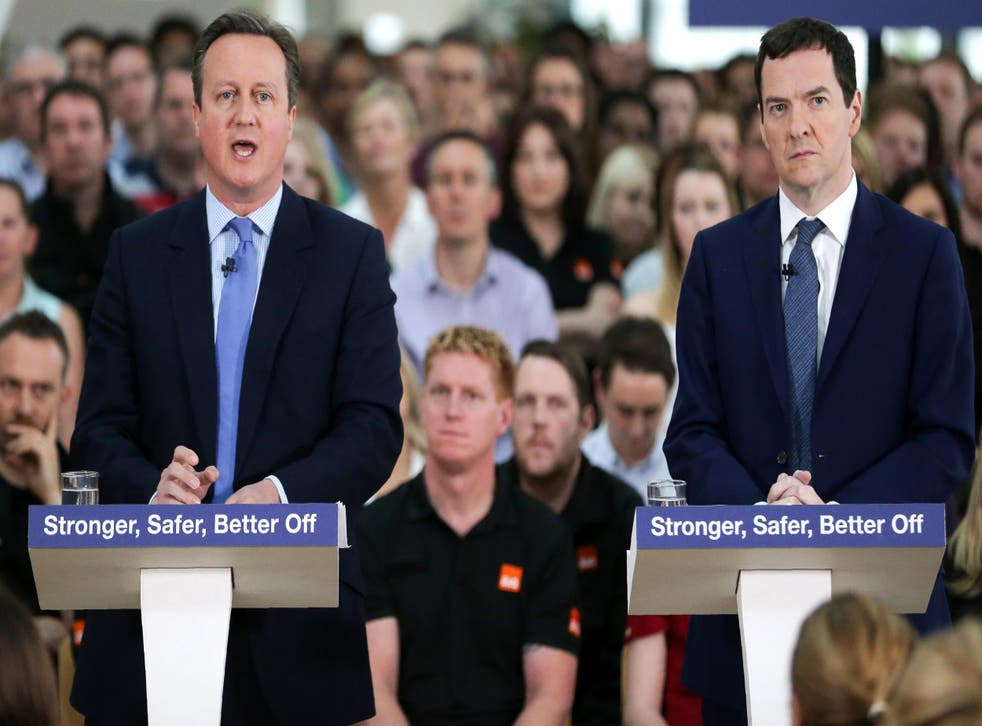 David Cameron may no longer be Prime Minister but his resignation honours list is a reminder of how strong the old boys' club really is. The veil has not only been lifted, rather these self-serving networks are being reinforced in plain sight.
The Sunday Times leaked a list of friends, allies and party donors that the former Prime Minister is expected to recommend for honours. Cameron will repay those who were loyal to him throughout the referendum. The former Prime Minister has opted to endorse knighthoods for four of his closest pro-EU cabinet colleagues, Philip Hammond, Michael Fallon, Patrick Mc Loughlin, and David Lidington, as well a companion of honour award for his good friend George Osborne.
Cameron Gives Parting Speech Outside 10 Downing Street
It's not as if these colleagues are being given knighthoods for doing a particularly good job either, and being Cameron's closest allies came after the fact. Instead these men, charged with keeping us in the EU, actively failed in their roles, and now they're being given recognition for sucking at their jobs. In fact, Cameron only has the opportunity to add their names to the honours list because he resigned after plunging the country into economic instability over Brexit.
It's not just politicians that Cameron has on his list, Isabel Spearman, who worked as an aide for his wife Samantha, helping with her diary and outfits, also makes the cut, as do 20 of his Downing Street staff.
The Prime Minister's honours list is nothing more than recognition of proximity to the Prime Minister, rather than acknowledgment of merit in achievement and service.
Britain's honours system is in dire need of reform and change but let's not be mistaken in thinking that this is entirely Cameron's fault. The former Prime Minister is just doing what those before him have done by rewarding his close friends, allies and big name donors. Tony Blair was interviewed by police after the 'cash for honours' scandal, after claims from an MP that financial support had been rewarded with a place on the honours list. Harold Wilson's famous 'Lavender list', included multiple controversial businessmen and, much like Cameron's, was seen as a departing Prime Minister returning favours and saying thank you to close confidants.
David Cameron's premiership - in pictures

Show all 15
The honours system needs an overhaul. If we want the country's most prestigious awards to mean anything let's move away from cronyism and have an honours system that actually rewards public service. It's time the public has a greater say in who finds themselves on the honours list and we celebrate those who we believe deserve to recognised for actual achivements. It's time to put back the honour in the honours system.
Join our new commenting forum
Join thought-provoking conversations, follow other Independent readers and see their replies