David Cameron cannot pinkwash his legacy – he has made life in the UK worse for LGBT people
With instances of homophobic, biphobic and transphobic hate crime on the rise and the closure of so many spaces for LGBT people, the community finds itself exposed and vulnerable with worryingly few sources of support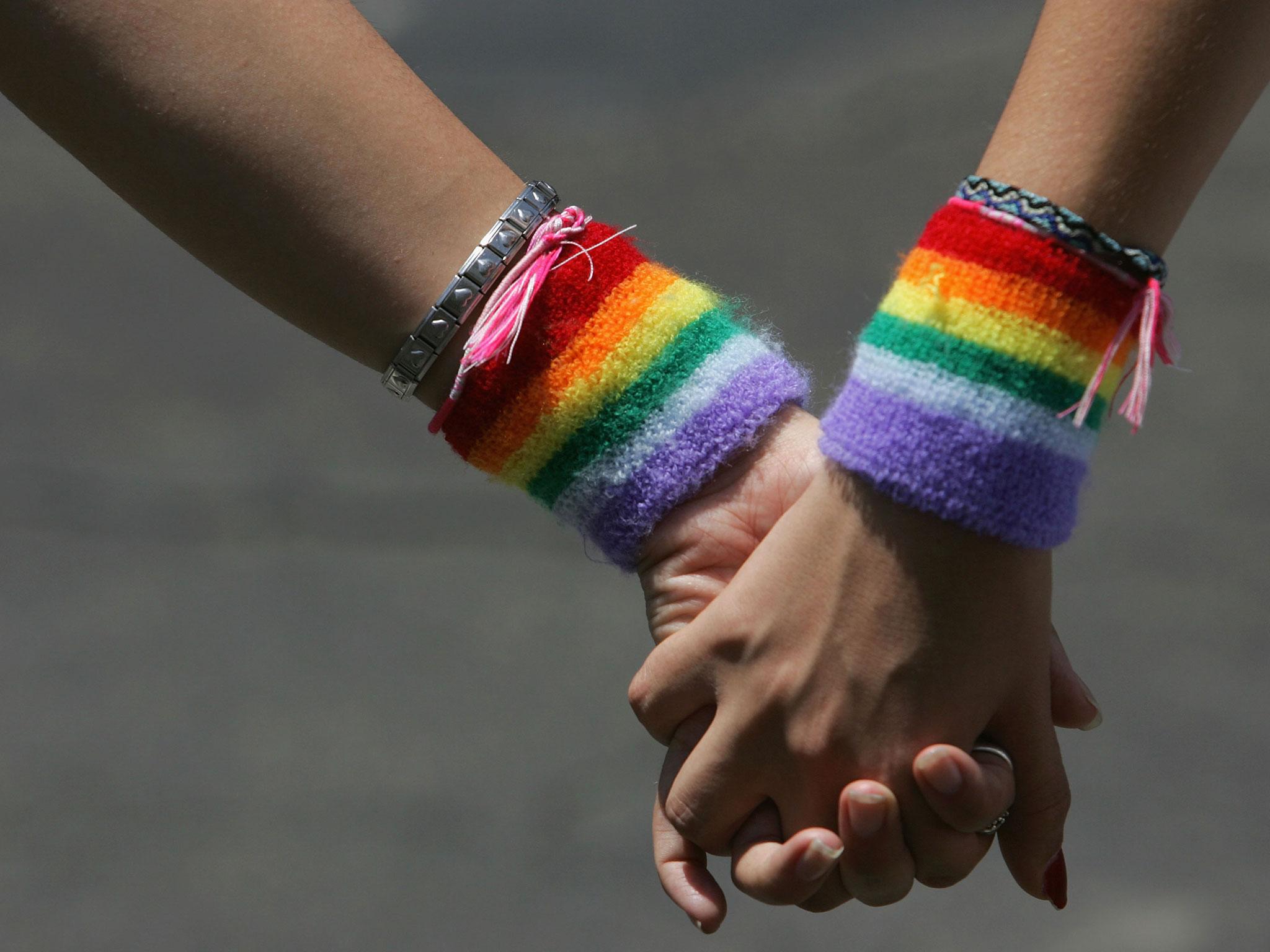 David Cameron's legacy as he leaves 10 Downing Street after six years at the pinnacle of government is now officially up for debate. To his allies, Cameron has been the bedrock of economic recovery, many of them repeatedly citing economic growth and increased employment as his greatest bequests to the nation. But what of the man himself? While bidding farewell to his parliamentary colleagues at Prime Minister's Questions yesterday, Cameron referred to the introduction of marriage equality as one of his proudest achievements since 2010.
Let's be clear: the legal right to marry your same-sex partner should be celebrated. However, to suggest that it positions Cameron as chief champion of LGBT equality is no more realistic than the assertion that "marriage equality" means that the battle for LGBT equality is won.
Austerity, the economic model underpinning Cameron's tenure, has had a devastating impact on LGBT services. A TUC-funded research report by London Metropolitan University in 2014 found that the LGBT voluntary and community sector is struggling to cope under the pressure of extensive public spending cuts. The tangible impact of this has been massive reductions in budgets, staffing and, consequently, services offered. This comes at a time when demand for support among key groups, not least bisexual, trans, BME and disabled LGBT people continues to rise exponentially.
The ramification of austerity on LGBT people is especially palpable in the areas of mental health and homelessness. According to the Albert Kennedy Trust, 24 per cent of homeless young people identify as LGBT: very often, family rejection due to their gender or sexual identity is the cause of their predicament. Once on the street, a disproportionate number fall victim to mental ill-health, sexual exploitation and violence. A 2014 report by Stonewall Housing found that despite increasing demand, access to homelessness services for LGBT people was impeded by discrimination, with many trans people deprived of safe and secure shelter. LGBT people are twice as likely to be affected by mental health issues. With instances of homophobic, biphobic and transphobic hate crime on the rise and the closure of so many safe spaces for LGBT people, the community finds itself exposed and vulnerable with worryingly few sources of support.
David Cameron's premiership - in pictures
Show all 15
Furthermore, calamitous Tory education "reform" has spawned a dysfunctional, highly divergent system in which many schools are free to dispense with truly meaningful, LGBT-inclusive sex and relationships education in favour of whichever "ethos" guides their curricular vision. The fact that this inequality only serves to exacerbate the aforementioned issues so pertinent to the LGBT community is, it seems, lost only on Cameron and his cronies.
So, excuse us, Mr Cameron, if we don't stand at the entrance to Downing Street, waving our rainbow flags as you leave Number 10. Many of us are just too busy trying to survive your toxic legacy.
Join our commenting forum
Join thought-provoking conversations, follow other Independent readers and see their replies