David Cameron's colonial snobbery about 'fantastically corrupt' countries is ironic considering his own record
Cameron has no right to be moralising to developing countries on corruption while the UK remains near the top of the Tax Justice Network financial secrecy index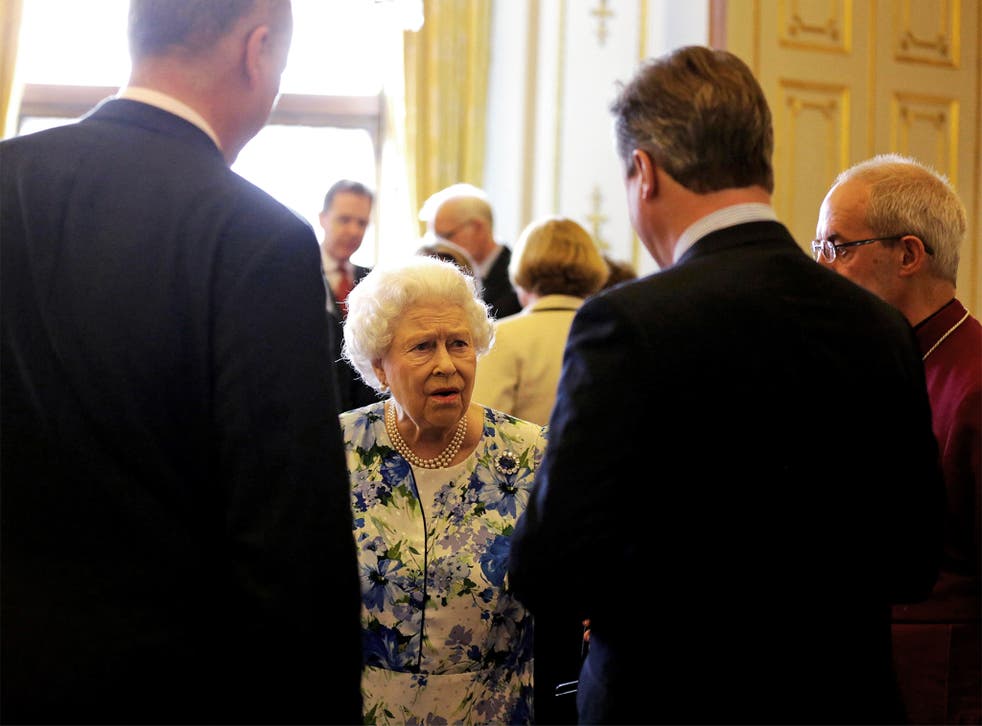 In the wake of the Panama papers scandal, this week's Global Anti-Corruption Summit – held in London and chaired by David Cameron – is being pitched as a chance to clean up the offshore financial services industry, much of which is located in British controlled overseas territories.
But as foreign diplomats arrived in the capital, the Prime Minister had already succeeded in offending two guest nations, labelling Nigeria and Afghanistan "fantastically corrupt" in a conversation with the Queen overheard by reporters.
Cameron's un-statesmanlike comments betray an entrenched post-colonial attitude to corruption and bribery. While he cracks jokes about perceived corruption elsewhere, London is secure in its position as the tax haven capital of the world and the money laundering hub of the global drugs trade.
For developing nations, tax avoidance and corruption is no laughing matter. The UK Government is quick to boast of its generous foreign aid packages supposed to close the gap with the global south, yet African nations lose twice as much in offshore corporate cash flows to places like London than they receive in foreign aid.
UK foreign aid is often tied to private finance infrastructure projects in developing nations, which facilitate tax avoidance and allow the City of London to export overpriced financial services to the world, saddling poverty-stricken nations with unpayable debt burdens.
Between 2002 and 2013, the UK gave $663m of its aid budget to the Private Infrastructure Development Group, which exists solely to support Public-Private Partnerships in infrastructure. What British citizens often fail to recognise is that, via such schemes, Britain is still an imperial power. Bankers, accountants and private equity firms have replaced the army and navy; debt is now the prevailing form of social control.
David Cameron's biggest controversies

Show all 8
Cameron wants us to believe he supports full transparency. He said before the 2010 election "buying power and influence" was "the next big scandal waiting to happen", that it had "tainted our politics for too long".
The Prime Minister remarked that "sunlight is the best disinfectant", pledging honesty and openness. Yet he has presided over a Government that sought to weaken Freedom of Information laws, gag charities, and which is now under police investigation for alleged fraudulent spending in the run up to the 2015 general election.
With world leaders and the global media now assembled in London - it's surely time to judge David Cameron on his record in Government, not simply on his words in the press.
The London anti-corruption summit has three stated aims: to expose corruption, to punish its perpetrators and to drive out the culture of corruption wherever it lies. With that in mind, let's look at the British record.
In 2008, whistleblower Herve Falciani at the centre of the 2015 HSBC "Swiss Leaks" scandal sent an email to the UK's HMRC regarding secret offshore accounts of UK citizens in HSBC Switzerland. HMRC did nothing and claimed to have never received the email.
In 2011, George Osborne and David Gauke signed a tax non-prosecution-agreement with Switzerland, decriminalising Swiss tax evasion by UK citizens, under the auspices of repatriating some of the stashed loot to the UK. George Osborne claimed the deal would net the UK £5bn in recovered taxes, whilst the actual figure has been a paltry £135 million.
While the UK public are outraged at the lack of prosecutions over the Swiss Leaks it's hard for HMRC to put people in jail when George Osborne has legalised tax dodging.
BBC Newsnight reported in 2012 no UK based bank had been fined by regulators for sacking a whistleblower – and this remains the case in 2016. Hardly the record of a Government wanting to help "expose corruption".
In December 2012, HSBC was fined $1.9bn by the US Department of Justice for running an extensive money laundering operation for Mexican drug cartels. Two of the senior HSBC directors with oversight roles at HSBC during the period were Stephen Green and Rona Fairhead. Green was invited into Government, made a Lord by David Cameron, and given the post of Minister of Trade between 2011 and 2013. Fairhead is chair of the BBC Trust, which scrutinises the BBC.
PM caught on mic: 'Nigeria and Afghanistan, possibly the 2 most corrupt countries in the world'
Rather than punish corporate failures, Cameron invites figures associated with it into Government.
In July 2012, Barclays was fined by the US and UK authorities for rigging global LIBOR interest rates. Fines against RBS, HSBC and 16 global banks involved in the conspiracy quickly followed. Rather than a judge-led inquiry, where witnesses are compelled to give evidence under oath, Cameron opted for an ineffective MP-led parliamentary inquiry into "banking standards".
And, to date, just one junior trader has been jailed for LIBOR benchmark rigging.
After successive rigging scandals including foreign exchange, gold and silver markets, a promised "banking culture" inquiry by the UK Financial Conduct Authority (FCA) was quietly scrapped on 1 January, while most of us were too busy nursing hangovers to notice. Shortly after, Martin Wheatley was removed as CEO of the FCA for being too tough on the banks.
Rather than driving out the culture of corruption in the City of London, the Conservative Government has created the conditions for corruption to flourish and thrive.
Based on his record, Cameron has no right to be moralising to developing countries on corruption – while the UK remains near the top of the Tax Justice Network financial secrecy index.
As Cameron stands up to front the anti-corruption conference, he appears to be taking no firm action against financial corruption anytime soon. The truth, unpalatable as it is, is that the host city "fantastically corrupt" indeed.
Register for free to continue reading
Registration is a free and easy way to support our truly independent journalism
By registering, you will also enjoy limited access to Premium articles, exclusive newsletters, commenting, and virtual events with our leading journalists
Already have an account? sign in
Join our new commenting forum
Join thought-provoking conversations, follow other Independent readers and see their replies