Trump's new America First tariffs should worry the Davos set – this is only the beginning
The mood may sour come Wednesday when President Donald Trump arrives in town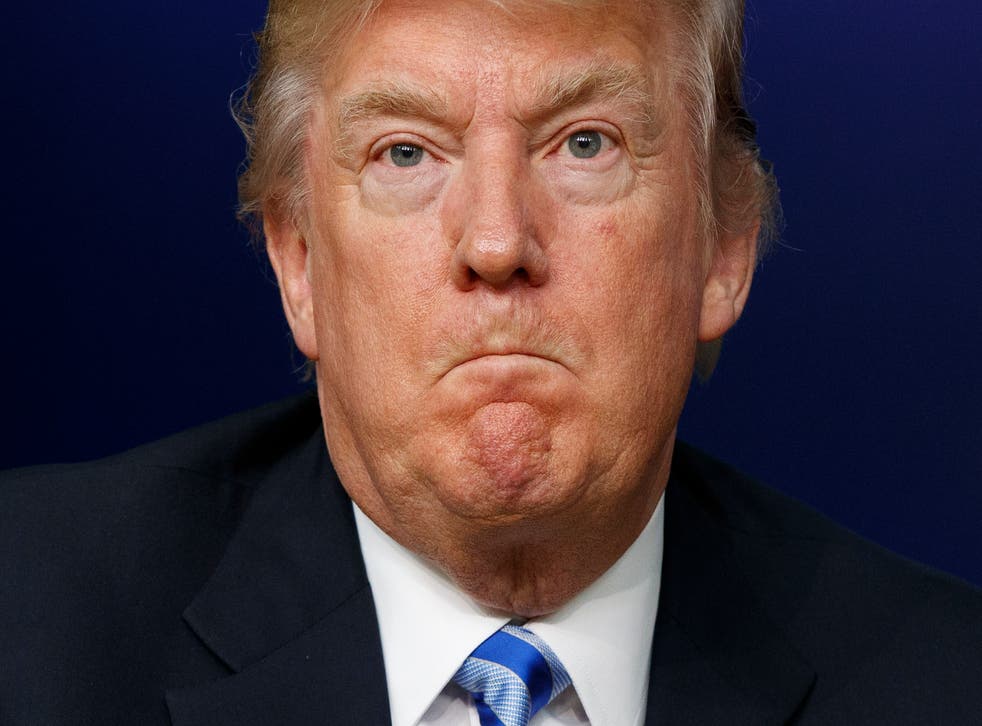 How gorgeous Davos is under its shawl of snow and how chipper everyone attending the annual global chinwag there this week is feeling. Economies worldwide are raging and the populist revolt against globalism has ebbed. Yet, the cry as CEOs and national leaders settle for dinner after a first day of schmoozing should be this: "Waiter, there is a Whirlpool in my soup."
No one wants it, but the mood may sour come Wednesday when President Donald Trump arrives in town. Word is Emmanuel Macron, the President of France, was responsible for encouraging him to come, in the hope that a day spent in the "Den of Globalism", as some in Washington have dubbed Davos, may dull Trump's protectionist instincts. Naïveté sounds French to me.
But maybe it's worth a try. The US is nearing some key decisions that will determine whether Trump's "America First" rhetoric remains in the realm of bombast or becomes real. If it can't renegotiate Nafta with Mexico and Canada to its satisfaction will it really walk away from it? And will Trump impose tough tariffs on steel and aluminium imports as he has long threatened?
World news in pictures

Show all 50
Both are issues of fierce debate. Taking either step could send tremors around the world and threaten the new sense of global prosperity that so many in Davos are celebrating. Some leaders of the Republican Party are urging Trump to go easy and certainly to spare Nafta, which for over two decades has crushed most barriers to trade between Canada, the US and Mexico.
If Trump is listening he has given scant sign of it. He has just announced tariffs rising to 50 per cent on imports of solar panels and washing machines from countries in Asia, including China and South Korea. It is his first action precisely aimed at protecting American workers from what he sees as unfair competition from overseas since being sworn in. It is unlikely to be his last.
In other words, watch out world. The bad old days of ceaseless trade wars between major trading nations and blocks that were partially calmed by the creation of the World Trade Organisation, WTO, two decades ago, may soon be upon us again. China and South Korea are already pondering retaliatory measures against the US. And they will go to the WTO for relief.
When it comes to clothes washers, it was Whirlpool that got the President moving. An iconic maker of household appliances since 1916, it has been largely unable to withstand the onslaught of competing models from South Korea, made by LG and Samsung. The tariffs on solar panels and cells are also meant to help US manufacturers that are going under.
The World Economic Forum at Davos: what is it, who attends, why is it important?
There is some domestic pushback. Free-trade economists scold the President, arguing American households will have to pay more to do their laundry. Whirlpool had failed to deliver machines people wanted; if they're on the ropes, that's the law of the marketplace. Solar energy advocates are also livid. A recent surge in home installations is courtesy precisely of the falling cost of panels. No one will install them on their roof if they suddenly become more expensive.
But the action wasn't feckless. Trump is relying on an early 1970s law that precisely allows him to use tariffs to protect US manufacturers from unfair foreign competition, even though it has not been used since 2002, when George W Bush attempted to throw a lifeline to the steel industry. He also took the lead from the independent United States International Trade Commission that had found that cheap imports were indeed hurting the US-based manufacturers in this case.
Backers of his decision include some Democrats, especially those facing re-election this year in states that have seen their manufacturing sectors gutted, in part by globalisation. Senator Sherrod Brown of Ohio called it, "welcome news" and said he "applauded" Trump for his action. Whirlpool said Christmas was back. "This announcement caps nearly a decade of litigation and will result in new manufacturing jobs in Ohio, Kentucky, South Carolina and Tennessee".
Hence the broad grin worn by Trump when he unveiled the tariffs on Tuesday. It is also why this may be just the beginning. He faces a frustrating year ahead of the midterm elections in November. Most of what he could do by executive order he has already done and the deadlocked Congress is unlikely to deliver him new laws to sign. Trade policy is one area where he still has room to throw his elbows and show his base he is maintaining forward momentum.
There is something else to consider. A whole slew of similarly struggling US manufacturers will have watched Trump bestow these tariffs on Whirlpool and the US solar panel makers and figure they would like some of their own. The quiet knocking on the White House door by US industry to raise barriers to foreign completion is about to become a battering-ram cacophony.
So don't get too smug over there in wintry Davos. There is a distinct danger that the US protectionist train has barely pulled out of the station and the Whirlpool tariffs are only the start. Trump likes to build things. Like walls. And, we now see, barriers to free trade.
Register for free to continue reading
Registration is a free and easy way to support our truly independent journalism
By registering, you will also enjoy limited access to Premium articles, exclusive newsletters, commenting, and virtual events with our leading journalists
Already have an account? sign in
Register for free to continue reading
Registration is a free and easy way to support our truly independent journalism
By registering, you will also enjoy limited access to Premium articles, exclusive newsletters, commenting, and virtual events with our leading journalists
Already have an account? sign in
Join our new commenting forum
Join thought-provoking conversations, follow other Independent readers and see their replies