Debt-plagued Puerto Rico may seem like the new Greece, but colonisation is key to its problems
The 3.5 million disenfranchised people of Puerto Rico need to decolonise their minds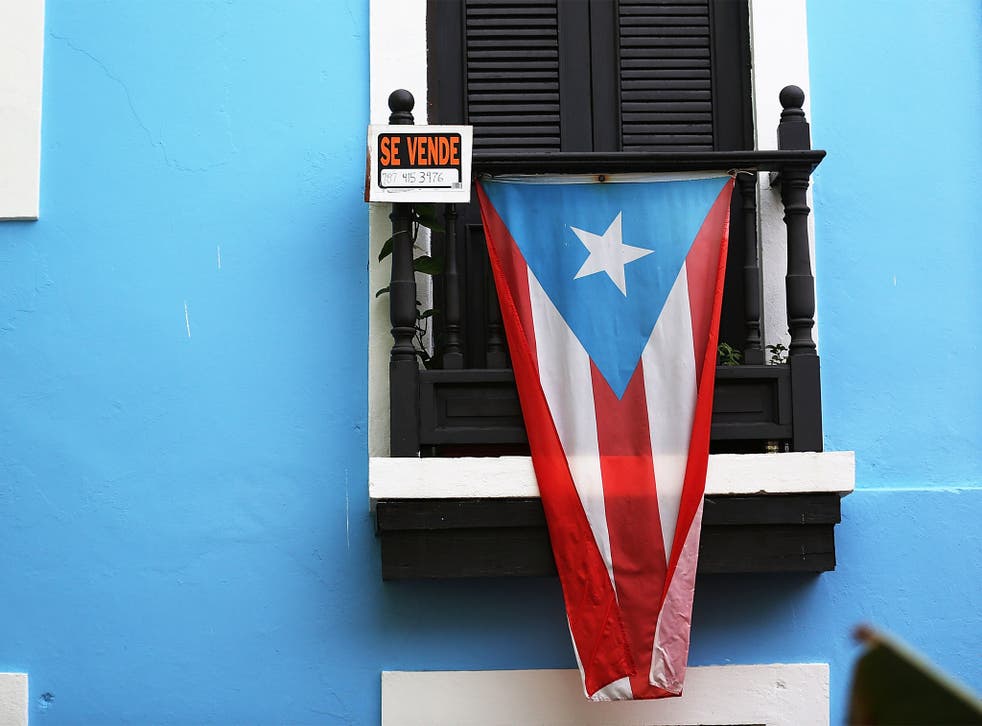 On Monday, debt-plagued Puerto Rico, the island my family calls home, did not make a $58 million bond payment, placing the US territory in default for its first time.
The default, of course, means different things to different people.
In the US, the municipal bond market, which has long favored the island for its high yields and tax-free status, will take a small hit, affecting retirement funds, pensions and other investments.
For Puerto Rico's creditors, the situation is more complicated. In less publicised news, for instance, Puerto Rico did make most of its $483 million debt payments due on Monday. What the Caribbean island didn't pay was a $58 million debt owed to creditors of its Public Finance Corporation, where nearly 900,000 Puerto Ricans own a portion of the debt through credit unions. Some have called the $58 million default a calculated effort, as Puerto Rico paid "the big guys" with the legal power to sue, while it shortchanged the low-risk creditors in its own backyard.
The 3.5 million people of Puerto Rico – legally US citizens, though they can neither vote for the US president nor have voting representation in Congress – have been grappling with a nearly decade-long recession. The island's 12 per cent unemployment rate, which exceeds every state on the mainland, and its recent 4.5 per cent hike in sales tax contribute to the island's 40 percent poverty rate, leading tens of thousands of Puerto Ricans to the US each year. In fact, there are more Puerto Ricans living in the continental US than there are on the island, and that's not because they want to but rather because Congress has contributed to an uninhabitable PR that forces them to leave.
If Puerto Rico were a state, it would be given Chapter 9 bankruptcy rights. Chapter 9 is a part of the bankruptcy code that gives states the right to allow towns, municipalities and local institutions to declare bankruptcy. If Puerto Rico were a country, it would not have to worry about U.S. rules and could appeal to outside funds like the International Monetary Fund. But Puerto Rico is a colonial entity belonging to the US, not a part of the US, which is why the island is facing this mounting debt crisis.
Democratic and Republican 2016 presidential candidates have supported Chapter 9 bankruptcy rights for Puerto Rico; however, the decision lies in Congress, which experts believe isn't likely to support a bill. Even less probable is statehood, which Rep. Luis Gutiérrez (D-IL) described last week as a "pipedream" and "distraction".
However, Puerto Rico's current financial problems are just the beginning. According to Emily Raimes, an analyst for Moody's Investors Service, "This is a first in what we believe will be broad defaults on commonwealth debt." If she's right, and Puerto Rico Gov. Alejandro García Padilla's June comment that the island's debts are "unpayable" indicate that she is, the impact of its next default could be much more harrowing.
If Puerto Rico defaults on a debt to a more formidable creditor, say Wall Street hedge funds, it could mean an end to democracy on the island. As financial journalist Felix Salmon explains, the power would essentially be taken from the people and given to the courts, with decisions on taxes and privatization no longer made through the legislator but rather through the judicial system. Under such a system, it is certain that big-league creditors will fight tooth and nail to receive as much money as possible, at the expense of the Puerto Rican people – those with the most lose.
With Puerto Rico's financial crisis escalating and statehood a masochistic fantasy, a multi-year transition to independence is the island's best viable option. As scholar and activist Maru Gonzalez writes, "for far too long, the people of Puerto Rico have chosen to accept the comfort of a familiar yet broken status quo over the uncertainty of real, revolutionary change."
Puerto Ricans, both on the island and in the diaspora, must decolonise their minds and question their conditioned mentalities. Countries across Asia, Africa, Europe and Latin America have demonstrated that independence is possible. It is up to the people, those most pummeled by Puerto Rico's debt crisis and the colonial status that precipitated it, to take the island out of the dark and back to "La Isla de Encanto" ("The Island of Enchantment").
Register for free to continue reading
Registration is a free and easy way to support our truly independent journalism
By registering, you will also enjoy limited access to Premium articles, exclusive newsletters, commenting, and virtual events with our leading journalists
Already have an account? sign in
Join our new commenting forum
Join thought-provoking conversations, follow other Independent readers and see their replies