My mum's worst nightmare was developing Alzheimer's – which is probably why she chose to ignore it for so long
Dementia arrives in many forms. In Hannah's case, it was a slow, enveloping mist. I compare it to a machine going wrong. Something that functioned beautifully for years starts to shudder and start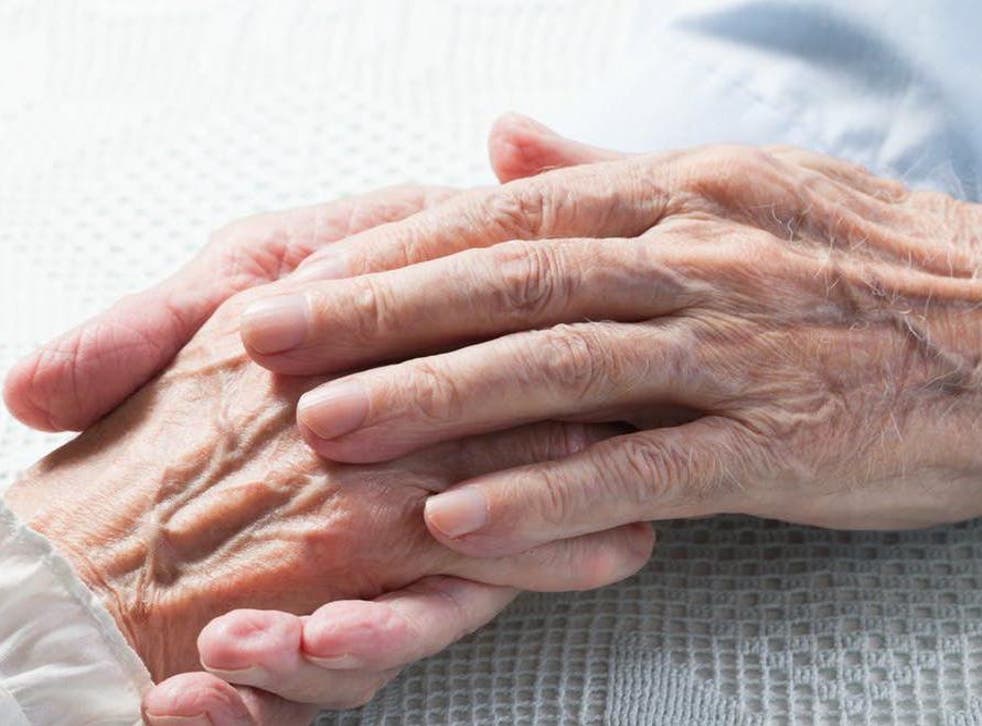 It was the 70th birthday of an old village friend and my Mum, Hannah, had nobody to go with.
My father had died a decade before and she had thrown herself into work and carried on perhaps a bit longer than she should have done. She had found some companionship with a delightful and interesting American of similar vintage, but now he too had died and Hannah needed a "chaperone" - so I was volunteered.
My parents had moved to our Essex village in the sixties just after my older sister was born. My Father had lived in London for his entire adult life and took some time to adapt to people saying "hello" in the street, but Mum was from the North and loved the community spirit. She threw herself into village life with supreme enthusiasm. She was there at every event, serving teas, making friends, chatting, laughing and introducing herself to newcomers to the community. She edited the parish magazine, she did the flowers in church and she helped get the playing field tennis courts built in the early eighties.
As a leading light in the local conservation society she was forever caught up in some campaign or other. And all of that on top of running a charity in London and bringing up two children.
To walk down the street with Hannah was like being in the presence of a TV personality. She knew literally everyone and was never too busy to stop and chat and have a natter. She was much the same at social events. While others might stand around staring into their drinks, she'd be working the room, introducing herself, making new friends and dropping the most hilarious clangers.
Health news in pictures

Show all 40
Mum loved parties. She loved people. She loved gossiping and she loved life. She was incorrigible, unstoppable, magnificent and if sometimes a little "embarrassing" to her two children – well that was our flaw not hers.
As I got older and wiser, I came to appreciate her more. She was an accidental anarchist. You plugged in your safety belt and she was off. But on this occasion, as we drove towards the 70th birthday party, it felt different. She seemed nervous and uncertain. As we sipped our drinks in the reception hall, it was others who approached us and not Mum working her charms. Her small talk was stilted, some of the things she said didn't quite make sense and I detected a reaction among her friends – a reaction that was to become much more familiar to me in the coming months – fear.
Dementia arrives in many forms. In Hannah's case, it was a slow, enveloping mist. I compare it to a machine going wrong. Something that functioned beautifully for years starts to shudder and start. Sometimes it won't switch on at all – but then it fires back into life and you convince yourself that everything will be OK. We told ourselves that "perhaps it's just her getting older" even as her behaviour became more erratic. She would ring me dozens of times a day, sometimes just seconds after she had hung up. I was called out by the police. She failed to pay the gardener and then accused him of trying to con her. She locked herself in, she locked herself out and it was only after she gave herself a nasty burn that I managed to get her to a doctor and eventually we had a diagnosis.
The fear I had witnessed in her friends' eyes now visited itself upon me. I didn't quite know how to react and grew almost fearful of her, her telephone calls and the latest disaster.
Dementia researchers launch app to help enhance home and hospital environments
There remains a strong stigma attached to dementia. Despite it affecting at least 850,000 people in the UK, with the figure set to rise to two million by 2051, most people don't know how to react to it. I suppose in many ways it's understandable. For Hannah's friends, old colleagues, acquaintances and family, the sight of my effervescent Mum slowly fading away was almost as unbearable as it was for me. Perhaps their fear was partly a projection of the fate that might also befall them – or indeed any of us one day.
Several of her amazing, closest friends stood steadfastly by her and continue to visit her now, even as she lists in a dream-like limbo in her care home. But many others quietly dropped away, when we perhaps needed them most. This wasn't because they were bad people, because they absolutely are not, it was more that they didn't know how to react or what they could practically do to help. Fear writ in inaction.
This week is Dementia Action Week, so there is no better time to share my family's story in the hope that it may help others come to terms with Alzheimer's within their family or friendship group. Much has been done and is being done to tackle the unnecessary "shame" around dementia but more openness would help more to receive an early diagnosis, which is critical in slowing the progress of the illness.
Being diagnosed with Alzheimer's was my Mum's worst nightmare – as I am sure it must be for most people in her situation. Her instinctive reaction was to ignore it and carry on as normal. While this response was absolutely typical of her, had there been more general acceptance in her community and more of a sense that it wasn't the end and there were still things that could be done – well perhaps she would have been more willing to engage with those who did reach out.
Dementia hits randomly and cruelly. In the case of Hannah, it struck one of the most joyous, amusing and beautiful human beings it has been my great fortune to know. It was my even greater luck that this woman was – and remains – my mother.
Join our new commenting forum
Join thought-provoking conversations, follow other Independent readers and see their replies