Don't be fooled – Theresa May has no intention of dropping the 'dementia tax'
Just how much of their homes would the Conservatives take to pay for care? We still don't know – and won't until after the election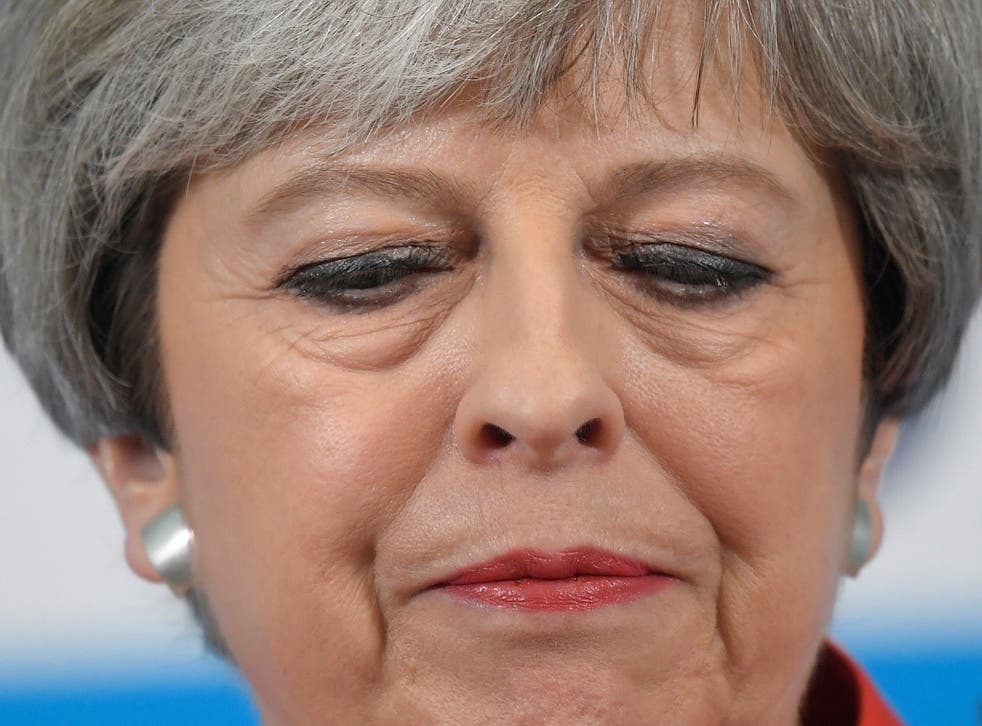 Theresa May's manifesto meltdown on social care has been billed by some as a U-turn. But don't be fooled – her heartless plans for a "Dementia Tax" are still firmly in place. As she has said herself, nothing has changed and the principles of the plan remain the same.
Those unfortunate enough to develop a condition that requires long-term care will still have to pay catastrophic care costs after they die, including from the value of their home. A vague commitment to hold a consultation on a cap will be of little comfort to millions of families across the country worried about how much of their home will be up for grabs. It is a cynical attempt to take voters for fools at this election.
The Conservative policy will mean that those who live out their days with a long-term illness, such as dementia, will have the costs of their care clawed back from their estates after death. It's unfair and it's wrong.
UK General Election 2017

Show all 47
The Liberal Democrats are determined to stop it. We are calling on Theresa May to drop the Dementia Tax immediately, and have written to key organisations, including Age UK and Alzheimer's Research UK, to encourage them to stand with us. I urge you to join us in resisting this heartless policy.
Instead of addressing these concerns, Theresa May is trying to pull the wool over voters' eyes. Her announcement today simply adds confusion and chaos, when what families need now is certainty. Just how much of their homes would the Conservatives take to pay for care? We still don't know – and won't until after the election.
The Liberal Democrats are clear: we would cap care costs at £72,000. Back in 2011, Sir Andrew Dilnot and his independent commission published their recommendations for a new social care funding system, including a cap on the amount any individual would have to pay.
As the Liberal Democrat Health Minister during the Coalition, I introduced legislation giving the government the power to introduce such a cap. We continue to support that plan, but the Conservatives have failed to implement it, and now promise only to consult on a cap after the election. That's just not good enough.
Jeremy Hunt on 'dementia tax' cap: 'Not only are we dropping it but we're being completely explicit'
There is no doubt about the scale of the crisis in our social care system. 1.2 million older people don't get the care they need, and services across the country are facing a £2bn black hole this year alone. Too many people are saddled with crippling care costs, punished for having the misfortune to live with conditions like dementia.
Theresa May's policy won't solve this crisis. Instead, it will cruelly force elderly people to sell their home when they die to fund their care. It is yet another sign that Theresa May simply doesn't care about the challenges facing ordinary people. She's taking voters for granted, believing that Jeremy Corbyn's Labour Party is so weak that she's guaranteed a majority.
But you don't have to accept Theresa May's cold, mean-spirited vision for the country. A brighter future is possible.
The Liberal Democrats have set out a comprehensive plan to save our health and social care system and make them financially sustainable for the long-term. We've been honest that everyone will have to chip in, through an extra 1p on income tax rates. But we will ring-fence all the money that raises – £6bn a year – for the NHS and social care. £2bn of that will go immediately to plugging the existing black hole in social care funding.
As the population continues to grow and lifespans get longer, even bolder action will be required to ensure people get the care they need throughout their lives. That's why the Liberal Democrats will establish a cross-party health and care convention, bringing together patients, staff, policymakers and the public to integrate the NHS and social care and devise a long-term solution. Our objective is to create one seamless service that offers high-quality care from cradle to grave.
Theresa May's Dementia Tax plan makes it clear: a Conservative landslide would be terrible for the country. People will lose their homes, and the health and care crisis will go on. Only the Liberal Democrats will stand up for our NHS, stand up for social care, and stand up for you. A vote for the Liberal Democrats on 8 June can change Britain's future.
Norman Lamb is a former care minister and Liberal Democrat health spokesperson
Register for free to continue reading
Registration is a free and easy way to support our truly independent journalism
By registering, you will also enjoy limited access to Premium articles, exclusive newsletters, commenting, and virtual events with our leading journalists
Already have an account? sign in
Join our new commenting forum
Join thought-provoking conversations, follow other Independent readers and see their replies