I gave up my job in banking to look after my disabled child – but I wouldn't change it for the world
Almost a quarter of parents of children with a learning disability only find time for a date night once a year or less. The same survey found how many parents feel isolated: one in five said they feel lonely often and one in six said they have no close friends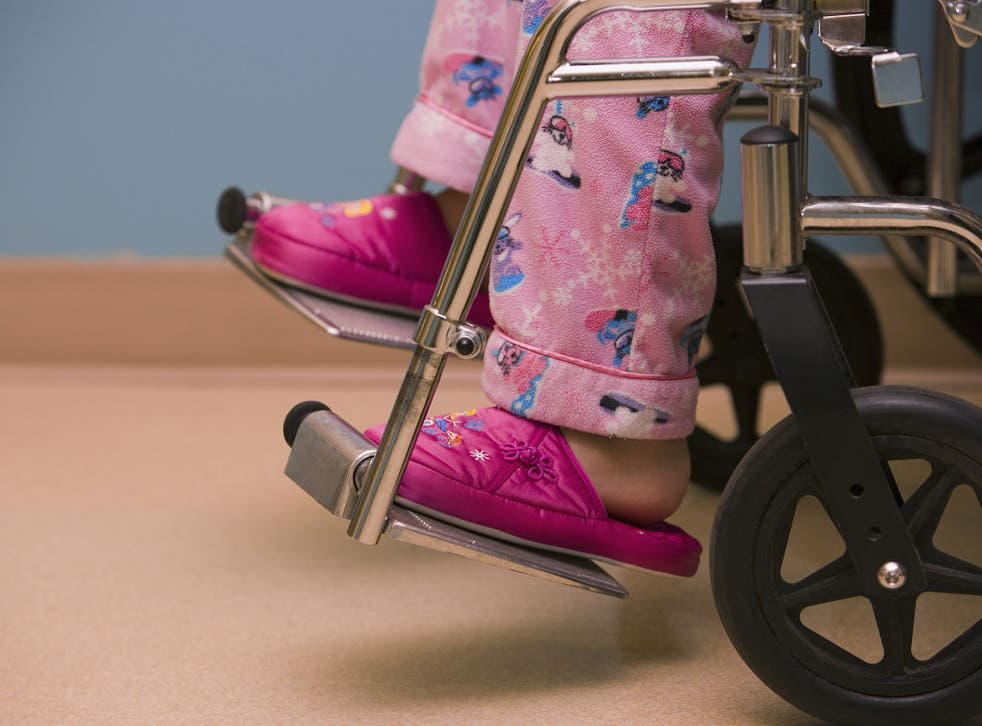 I can't remember what life was like before Rishi came along. He's a wonderful boy who has brought so much joy into our lives. His disability means he requires care 24/7 which has impacted on almost every area of our lives, including my relationship with my husband.
Rishi is nine years old and has autism and a related learning disability. Three years ago, I gave up my career in banking to become his full time carer. In many ways, caring for Rishi has taken over my life, but it's something I know my husband and I wouldn't change for the world.
I often refer to Rishi as my "Guru". He has given me the priceless gift of perspective. He has challenged me in ways I thought would undo me: instead he has made me a better and stronger human being with an extra sprinkling of feistiness.
It hasn't been easy for us as a couple, but the little support we have received has been a lifeline which has helped us to cope. Giving up work to care for him impacted our finances, our friendship circle has shrunk, we have no family close by who can help us and I can't remember the last time my husband and I went out for a meal as a couple.
UK news in pictures

Show all 50
A new survey this week from Relate, Relationships Scotland and Mencap looking at the relationship strains for parents of children with a learning disability shows that I'm not alone. Almost a quarter (24 per cent) of parents of children with a learning disability only find time for a date night once a year or less.
The same survey found how many parents feel isolated: one in five said they feel lonely often and one in six said they have no close friends. This is sad but not surprising. Caring for a child with a learning disability can have a huge impact on family life. Going out requires so much planning in advance to make sure Rishi will be comfortable. That, teamed with the looks and stares we often get, and the negative experiences we've had before – I was once told that I should keep Rishi in the garden at a friend's house – means that I often feel unwelcome in society.
Rishi gets just four hours of respite care a month – sadly the human resource available to do this is very scarce and difficult to find. Councils have a duty to provide care for disabled children and their families; however, cuts to local council budgets and the failure to provide accessible information on how to access this care is causing much of the unnecessary strains detailed in the Mencap and Relate report.
For the little support that is available, families face barriers in trying access this. We are often faced with a plethora of forms to fill in, then have to wait for referrals to be made and having to tackle all of the procedures and regulations. We feel lost in this special needs maze.
We are very lucky that we have had support from a community nurse. She has been my pillar of strength. Support like hers has made such a huge difference to our lives. But we've just found out that we are losing this nurse soon. I'm worried about what will happen next.
We spend a lot of time fighting to be heard, to get the support Rishi needs, but then often find we disagree on important decisions. Facing this from each other is really hard on the relationship. We both desperately want what is best for him, but often we have different ideas of what that is. Sometimes it can feel like a constant battle and adds to the feeling of loneliness as an individual.
One of the biggest concerns between my husband and I at the moment is the future – what will happen to Rishi once we're gone? But, it is important to know that all of these pressures are worth it.
We both find it hard when we're out and see a child of Rishi's age doing something that Rishi can't do. Both of us deal with this in very different ways resulting in both feeling very low, and that can be tough to manage in a relationship. I often get snappy with people, mostly with my husband as he is the only other person I see on a daily basis. I have to be extremely patient with Rishi and that can mean I don't have any more patience left in me. Sometimes, I do feel like I have to deal with everything because I care for Rishi around the clock.
I wouldn't change anything about Rishi though. He has truly enriched our lives and so many other parents of children with a disability say the same – it's truly a unique gift and is why parents of children with a disability are often some of the proudest and most defiant people you'll meet.
What is clear though is that support helps and can stop families reaching breaking point. The little support we have received has made a huge difference, for us as a couple, and to Rishi as well. But we had to fight for this support, the information about the support on offer isn't readily available and sometime the public's attitude towards disability can be isolating. But we need to realise all these strains are avoidable. If the information and the support was available from the beginning, such as short breaks services, relationship counselling and financial advice, these strains would be a thing of the past.
For more information about support available go to www.mencap.org.uk/advice-and-support
Register for free to continue reading
Registration is a free and easy way to support our truly independent journalism
By registering, you will also enjoy limited access to Premium articles, exclusive newsletters, commenting, and virtual events with our leading journalists
Already have an account? sign in
Join our new commenting forum
Join thought-provoking conversations, follow other Independent readers and see their replies