Disney Pixar is turning children into adults - and adults into children
Adults are far too involved in children's lives – monitoring their Facebook activity, secretly reading their texts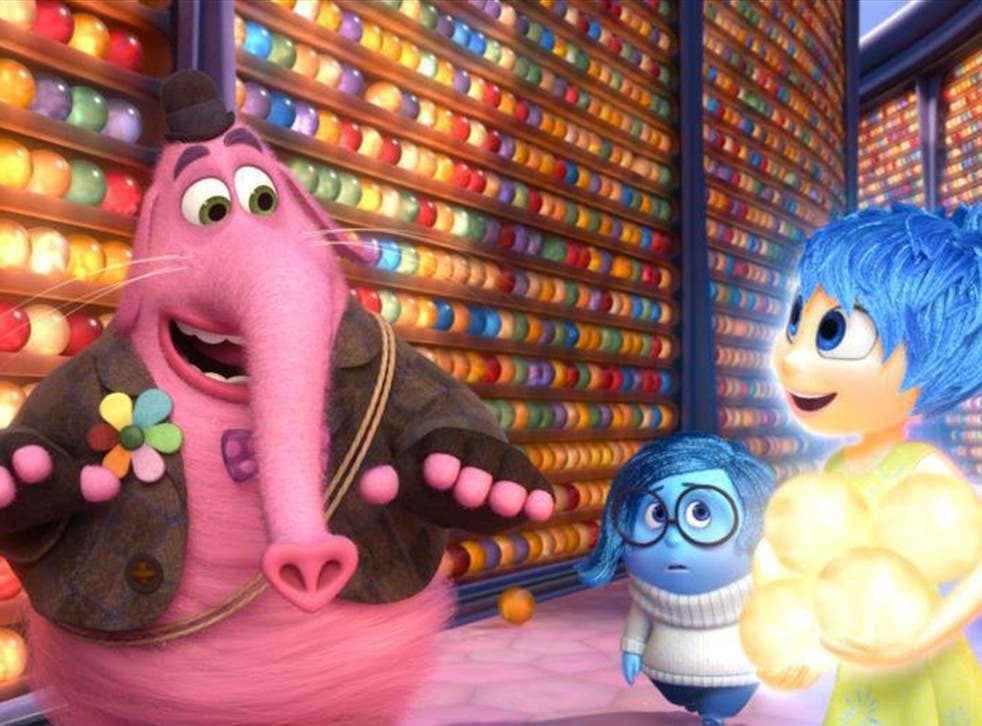 It may be the silly season, but the feel-good, fun-for-all-the-family film that's this summer's box office blockbuster is anything but silly. Inside Out, an animated movie which is set in the mind of a pre-pubescent girl from the American mid-West, is so replete with psychological insights and so layered with subtle messages that, as a piece of work, it's more thoughtful than joyful.
At least, that's what it felt like through adult eyes. I haven't a clue what its core audience – young teenagers and below – would make of it.
But who cares when there's money, and plenty of it, to be made? The film has already grossed $600m worldwide, and has earned critical acclaim for its invention and its cross-generational appeal.
I don't have a problem with adult-oriented cartoons – The Simpsons remains my favourite comedy work of all time – but I am beginning to wonder whether Pixar, the maker of Inside Out and a litany of other excellent animated oeuvres, is a force for good. Is it, in fact, guilty of helping to turn adults into children and children into adults?
As the Western world becomes more sophisticated and more technologically developed, so society is, to my mind, also getting more infantilised. Public discourse, largely as a result of social media, tends towards the simplistic and the hysterical, and we see the evidence every day of marketing men selling to our inner children. How else do you explain a meerkat puppet or a toy robot being deployed to drive us towards one particular website over another?
The preponderance and pervasive influence of media in all its forms is making our children grow up quicker; meanwhile, adults are encouraged to stay youthful. And it's in the movies where this trend is expressed most perniciously.
Major Hollywood stars are queuing up to be the voice of cartoon characters – the money's good, and there's no need to spend months away from home on location. The other big "kidult" movie of the season, Minions, employs the voices of Jon Hamm and Sandra Bullock, while the magnificent Amy Poehler is the star of Inside Out. The next animated film for every age on the conveyor belt is The Secret Life of Pets, which has a cast that includes the comedians Louis C K and Steve Coogan.
Pixar's Inside Out in pictures

Show all 12
Pixar is an arm of the Disney corporation which, for almost a century, has maintained a vested interest in keeping adults acting like children (witness the behaviour at any Disney theme park). But we should surely resist this, in the same way as we would rail against the homogenisation of culture (another aspect of modern society that could be traced back to Disney, and which is arguably being continued by Apple).
I think it's healthier for grown-ups to have their own cultural references, and children to have theirs. Adults are far too involved in children's lives as it is – helping them with their schoolwork, monitoring their Facebook activity, secretly reading their text messages.
The narrowing of the generational divide when it comes to popular culture should be opposed. I think this all adds to a creeping sense of insecurity felt by parents and children. It was better when we all knew what our roles were.
Register for free to continue reading
Registration is a free and easy way to support our truly independent journalism
By registering, you will also enjoy limited access to Premium articles, exclusive newsletters, commenting, and virtual events with our leading journalists
Already have an account? sign in
Register for free to continue reading
Registration is a free and easy way to support our truly independent journalism
By registering, you will also enjoy limited access to Premium articles, exclusive newsletters, commenting, and virtual events with our leading journalists
Already have an account? sign in
Join our new commenting forum
Join thought-provoking conversations, follow other Independent readers and see their replies