The Domestic Abuse Act is a landmark moment – but there's more work to be done
Through this Bill we've seen cross-party cooperation at its best, now we must work together to protect the migrant women who experience domestic abuse in Britain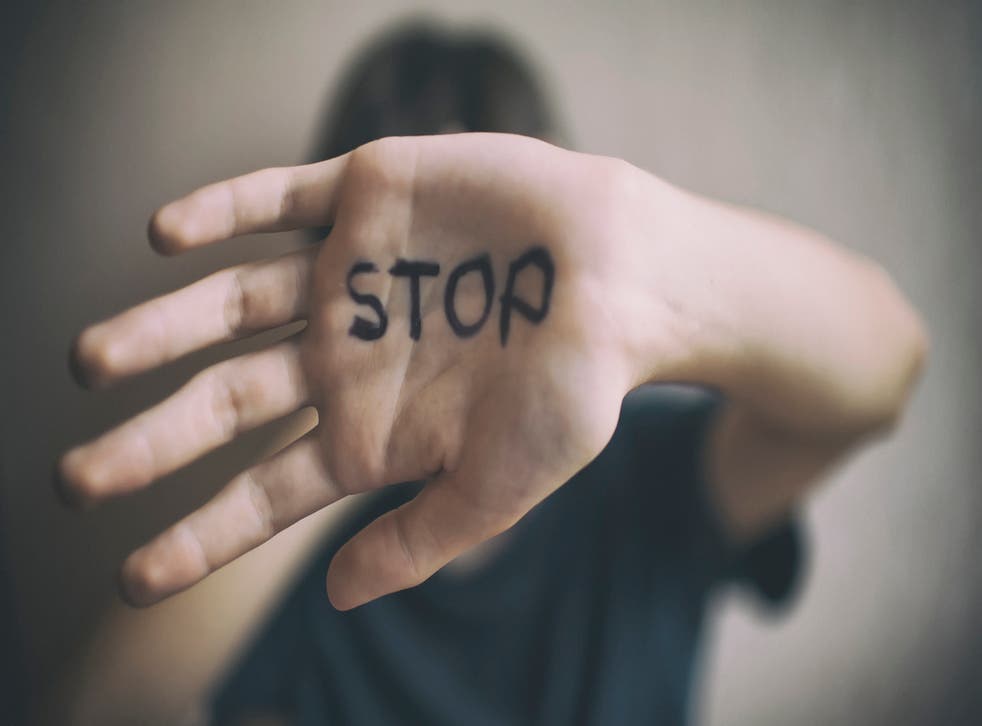 Finally, after years of campaigning and hard work by so many people, the Domestic Abuse Act is now law.
This landmark Act will make a huge difference to the way we tackle domestic abuse. And for the more than two million people who experience abuse every year across our country – two-thirds of them women – this law couldn't come soon enough.
For the first time, there is a clear legal definition of domestic abuse – going beyond the outdated idea that only physical violence can count as domestic abuse – including psychological, emotional and economic abuse, threatening behaviour and coercive control.
There are new tools for the police to prevent abuse, and a new duty on local authorities to support survivors in refuges or other safe accommodation. Abusers will be banned from cross-examining their victims in court. And there is now a Domestic Abuse Commissioner, tasked with improving the ways we prevent domestic abuse, support and protect survivors, and investigate and prosecute cases.
The passage of the Act through Parliament has been a case of cross-party cooperation at its best. Members of all parties – in both the Commons and the Lords – have worked together tirelessly over the past two years to make the law as strong as it possibly can be.
And the cross-party committee that I sat on took evidence from survivors themselves, and a whole range of organisations who support them.
Over the past four years, each stage of this Bill has been emotionally charged by the heart-breaking and thought-provoking accounts from survivors. Women who were trapped in abusive relationships. Children damaged by witnessing violence and manipulation at home. Survivors forced to come face to face in court with those who have abused, coerced and controlled them. All of us who took part have been moved, even changed, by them.
Some, including Labour's Rosie Duffield and my Liberal Democrat colleague Brian Paddick, spoke powerfully about their own experiences of domestic abuse. Others, like the inimitable Jess Phillips, brought their expertise from years working on the frontline with survivors of abuse. 
At every stage, we managed to improve and strengthen the legislation. Crucially, we expanded the definition of domestic abuse to recognise that children who witness it at home are victims and need support.
We extended the law banning despicable "revenge porn", introduced by the Liberal Democrats in 2015, to make threatening to share private sexual images a crime.
We also widened the ban on abusers cross-examining their victims from just the family courts to all civil proceedings. And we made sure survivors will have access to special measures – such as being able to give evidence via video link or from behind a screen – in all court cases.
Court proceedings are often distressing and traumatic for survivors of abuse, and can be a way for abusers to continue to inflict harm, so these extra protections are vital.
Although we didn't manage to amend the legislation to make misogyny a hate crime, as it should be, we did secure a commitment from the government that it will ask police forces to start recording crimes motivated by hostility towards women. 
This is an important step towards tackling the abuse, harassment and violence faced by far too many women and girls in our country today.
There were, sadly, some important changes that the government refused to make – especially when it comes to protecting and supporting migrant women who experience domestic abuse. The government blocked amendments I had tabled to prevent survivors' personal data from being shared with the Home Office for immigration purposes, and to ensure that migrant survivors could access support and services.
The Step Up Migrant Women campaign has been calling for these changes, and we had worked with the Latin American Women's Rights Service, Southall Black Sisters, End Violence Against Women and Amnesty to bring them forward. They were based on the evidence we heard from migrant survivors who were unable to come forward to report abuse for fear of being detained or deported, or unable to access the services they need.
Though the government may have blocked our amendments this time, Liberal Democrats will continue fighting on behalf of migrant women to secure these crucial changes.
And we will keep fighting more broadly, too, to make sure the government follows through on the commitments it has made to tackle domestic abuse and support survivors – with the necessary funding and resources to make them a reality.
Passing the Domestic Abuse Act is an historic step forward, but by no means the end of the journey.
Christine Jardine is the Liberal Democrat MP for Edinbrugh West
Join our new commenting forum
Join thought-provoking conversations, follow other Independent readers and see their replies