After a woman was killed with a crossbow in London this week, we need to talk about domestic violence in South Asian communities
Cultural differences can limit access to services and subsequent intervention – the community has to realise this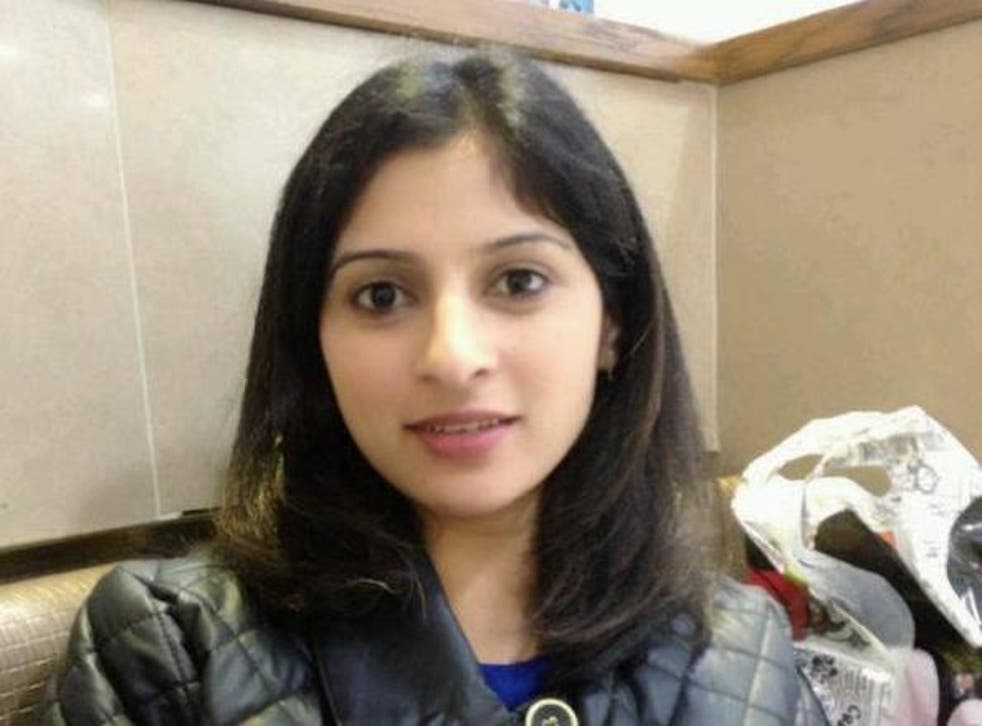 This week, we heard the story of pregnant Sana Muhammad's tragic murder, and the arrest of her former partner in Ilford for the crime. In October, Nazia Ali was also killed, with her former partner arrested in Tower Hamlets.
In previous years, we heard about Jasmin Chowdhury who was beaten to death by her solicitor husband Mohammed Rahman, Rushna Begum, who was stabbed to death by her husband Sheikh Islam, and Rehana Begum, who her family said, was stabbed to death by a number of her husband's relatives, to name but a few.
The most recent release from the Office for National Statistics showed that women of mixed/multiple ethnicities were among those most at risk of experiencing partner abuse in England and Wales. Nevertheless, much domestic violence in Asian communities falls under the radar because the women concerned are afraid to report the abuse, leaving them vulnerable to further physical and mental torture.
Some Asian women are afraid that reporting the abuse will discredit their family. In an EACH (Enabling Change, Rebuilding Lives) report, one abuse victim said: "I did tell my family how my husband was treating me. Instead of going to work, I packed my bags and left home. I went to the family and my sister was so shocked to see me. My brother is highly respected. My family told me he would lose respect if his sister got divorced. After a week, he took me back to my husband and said I'd made a mistake and should not have left."
Regardless of ethnicity and cultural context, domestic abuse is regarded as the same for all the victims, yet cultural differences can impact on access to services and subsequent intervention.
Community leaders can play an enormous role in the prevention of domestic violence against women and young girls. Fifteen years ago a Bangladeshi woman, her daughter and her disabled brother were murdered in Tower Hamlets by her estranged husband. Tower Hamlets' community had been so affected by these deaths that the Imam reflected on the killings in his Friday sermon. He reminded the congregation that the Prophet Muhammad stressed the importance of showing respect towards women and how abusive behaviour towards a woman is also forbidden because it contradicts the objectives of Islamic jurisprudence – specifically the preservation of life and reason, and the Quranic injunctions of righteousness and kind treatment.
The Muslim Council of Britain has urged imams to speak out against domestic violence and signposted victims to the right place. They have also supported the Islamic Relief Honour Her campaign to proactively stand up against all forms of violence against women and girls.
UK news in pictures

Show all 50
Local community leaders of all faiths have a responsibility to address this issue. They should engage and work with men and boys to educate on social norms, regardless of personal beliefs, attitudes, behaviour and practices. Male dominance and oppression of women needs to be condemned.
It is also essential to improve victim support at a community level, as some Asian women may prefer to seek help from others in the community rather than recognised services. Access to appropriate support services, including security, shelter, medical and psychological help, is crucial, as are resources to empower women so that they no longer accept the unacceptable.
Support free-thinking journalism and attend Independent events
In Devon, for example, the police, social services, local councils and domestic violence charities have grouped together to tackle domestic abuse, which is has resulted in more people reporting cases.
The delicate issue of discussing domestic violence with South Asian communities has come a long way, but in changing times there needs to be a changing solution. With the rise of Asian press, television channels, talk shows and digital media, the issue of domestic violence can be addressed in a life-changing way. The context of domestic violence has changed, but the devastating impact on victims and their families remains the same.
To all community leaders, representatives and those who have authority in South Asian communities – take a moment to think of the children who have lost their mothers to their fathers' violence, the mothers and fathers of daughters killed by their sons-in-law, and the brothers who could not protect their sisters from family members. One day it could be your daughter, your sister or your best friend.
Register for free to continue reading
Registration is a free and easy way to support our truly independent journalism
By registering, you will also enjoy limited access to Premium articles, exclusive newsletters, commenting, and virtual events with our leading journalists
Already have an account? sign in
Register for free to continue reading
Registration is a free and easy way to support our truly independent journalism
By registering, you will also enjoy limited access to Premium articles, exclusive newsletters, commenting, and virtual events with our leading journalists
Already have an account? sign in
Join our new commenting forum
Join thought-provoking conversations, follow other Independent readers and see their replies