Don't believe the antidepressant scaremongering - my medication isn't a "dirty little habit"
Getting referred to a good treatment programme is hitting the mental health jackpot. Until I win that jackpot, I'm going with a "whatever gets me through the day" approach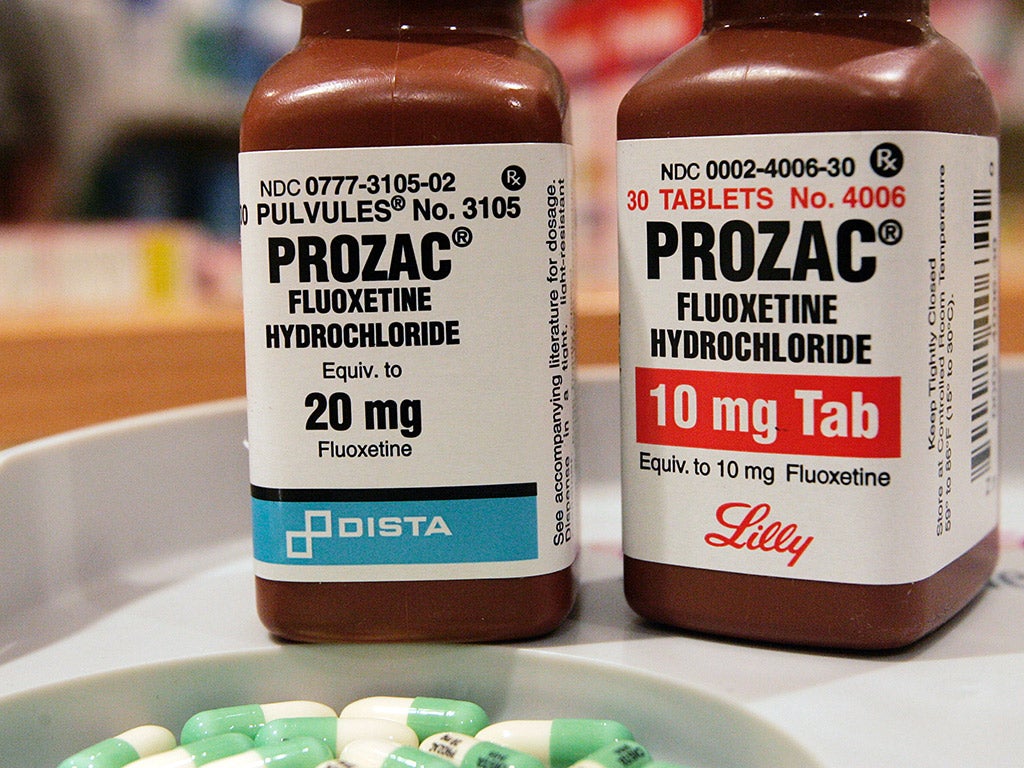 It's no secret that there's a stigma against mental illness. But what is perhaps less recognised is the stigma against the medication that can help control the symptoms of mental health disorders. It's one thing to be depressed – it seems to be another to be so depressed that you require a daily medicine.
I first started taking antidepressants when I was 17 years old. I was halfway through sixth form and was struggling with depression big time. Waking up was a problem, doing work was a problem, remaining emotionally stable was a problem. So I began a course of pills.
At first I worried about it. Besides the horrendous two week acclimatisation period, which sees you experiencing constant nausea and potentially an ironic increase in suicidal thoughts, I worried about the effect they would have on me. There's a sense that anti-depressants strip you of natural thoughts and feelings, leaving you a spaced out zombie of a person.
But they didn't. They didn't really make me anything. They just seemed to balance me out. I was still capable of all the feelings I'd had before; happy, sad, angry, tired. I just wasn't in a constant fug of gloom.
According to a study conducted by the University of Westminster, after 30 years of the use of anti-depressants being widespread, patients are still anxious that the medication was a "dirty little habit" and people feel they have to hide their use – almost like an illicit drug habit.
I came off them for a period, about a year after I started them. While they'd never made me feel elated, the stability they once gave me soon disappeared. I weaned myself off them, and went without for a while. I was fine for about half a year, but soon enough I went back to my old depressive self. I dragged myself back to the GP, and we found a medication that suited. After a few dose adjustments, I still take the meds today and I feel fine about that.
In a perfect world I wouldn't have to take medication to make myself feel normal. In the same perfect world mental illness wouldn't be a thing. But frankly, the world sucks and mental illness exists, so I guess I'm in a bit of a bind.
Ideally I would have access to a wide range of treatment options for my illness; a trip to the doctors would result in more than just a repeat prescription, such as the offer of talking therapies or even a specialist, but more often than not that just isn't reality. The fact is mental health care is severely underfunded. Getting referred to a good treatment programme or psychiatrist is hitting the mental health jackpot – one unfortunately determined by the luck of your postcode. Until I win that jackpot, I'm going with a "whatever gets me through the day" approach.
Antidepressants aren't the perfect solution, but they're a solution that gives me the ability to get out of the front door every morning. I still have relapses, of course, but that just goes to show that they're not "zombie pills" everyone makes them out to be. I feel happy, I feel sad, I feel angry. I feel everything. It's simply a coincidence that I'm medicated too.
Join our commenting forum
Join thought-provoking conversations, follow other Independent readers and see their replies