Donald Trump has all the attributes of a potential dictator - and a lot of Americans seem curiously attracted to him
Every large building in the centre of every US city would have the word TRUMP emblazoned on them in 60ft-high letters, and the man himself would quickly announce that he was to be Emperor for life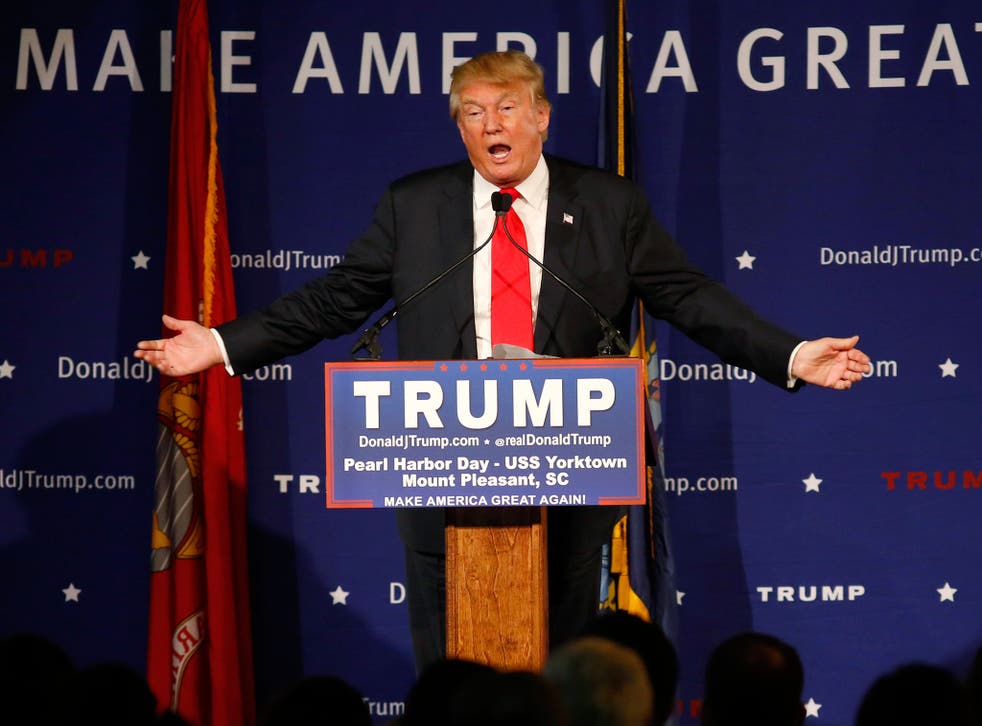 We escaped Toronto, and my extended gang of in-laws and headed off to Chicago for three days. Trips like these are made very easy by hopping on to little twin-prop planes that take off from Toronto Island; a mere stone's throw from Downtown.
I'd never been to the USA's third largest city. My main source of information about the place was Tintin in America and despite Hergé having never travelled, he once again captured the feel and look of a place with uncanny accuracy.
There had been a couple of changes since the book was first published in 1932. For a start there weren't loads of gangsters roaring around the streets shooting at each other with Tommy guns. There were also some new skyscrapers. The "Windy City" is indeed incredibly windy but it actually got its nickname from the excess of hot air issuing from its politicians. Not much has changed – President Obama's ex-chief of staff and the current mayor, Rahm Emanuel, had a fiery slanging match with Donald Trump over what the mayor called a "tasteless sign" on Chicago's second tallest building.
I chatted to my Somali cab driver about the furore. I asked him what he thought of Trump.
"Well, actually, I quite like him but I do not think he likes me." He laughed and shook his head.
"In Africa, someone like Trump would not bother with election. He would take power with a gun and have Hillary Clinton thrown out of a helicopter… like Mobutu." He laughed again before getting serious as he tried to edge an encroaching Lincoln off the road.
I could imagine Trump as a dictator. Every large building in the centre of every US city would have the word TRUMP emblazoned on them in 60ft-high letters. Trump himself would quickly announce that he was to be Emperor for life. His shiny suits would soon be replaced by more and more outrageous military uniforms, with rows and rows of fictional medals won in non-existent actions of bravery. The days of the week would be renamed after his children. Monday would be Ivanka, Tuesday would be Donald Junior, Wednesday would be Baron, Thursday would be… the disappointing one that doesn't feature much on The Apprentice.
Personal prejudices would become law. In Turkmenistan, the dictator Saparmurat Niyazov banned news anchors from wearing make-up because he found it difficult to distinguish between men and women. Trump would go to town on this, forcing everyone on television to wear Trump-style wigs with a ban on menstruation. Children would learn his book The Art Of The Deal by heart and marriage vows would be taken with both parties' hands on The New York Times bestseller.
My cabbie was right. Trump has all the attributes of a potential dictator. And yet, worryingly, a lot of Americans seem to be curiously attracted to him. He, like his big shiny buildings, are very hard to ignore right now.
Register for free to continue reading
Registration is a free and easy way to support our truly independent journalism
By registering, you will also enjoy limited access to Premium articles, exclusive newsletters, commenting, and virtual events with our leading journalists
Already have an account? sign in
Join our new commenting forum
Join thought-provoking conversations, follow other Independent readers and see their replies