If Trump wants to avoid a missile crisis, he may have to invite Kim Jong-un to the White House
Pyongyang's key aim has always been to have direct bilateral talks with the US, something that successive administrations in Washington have steadfastly refused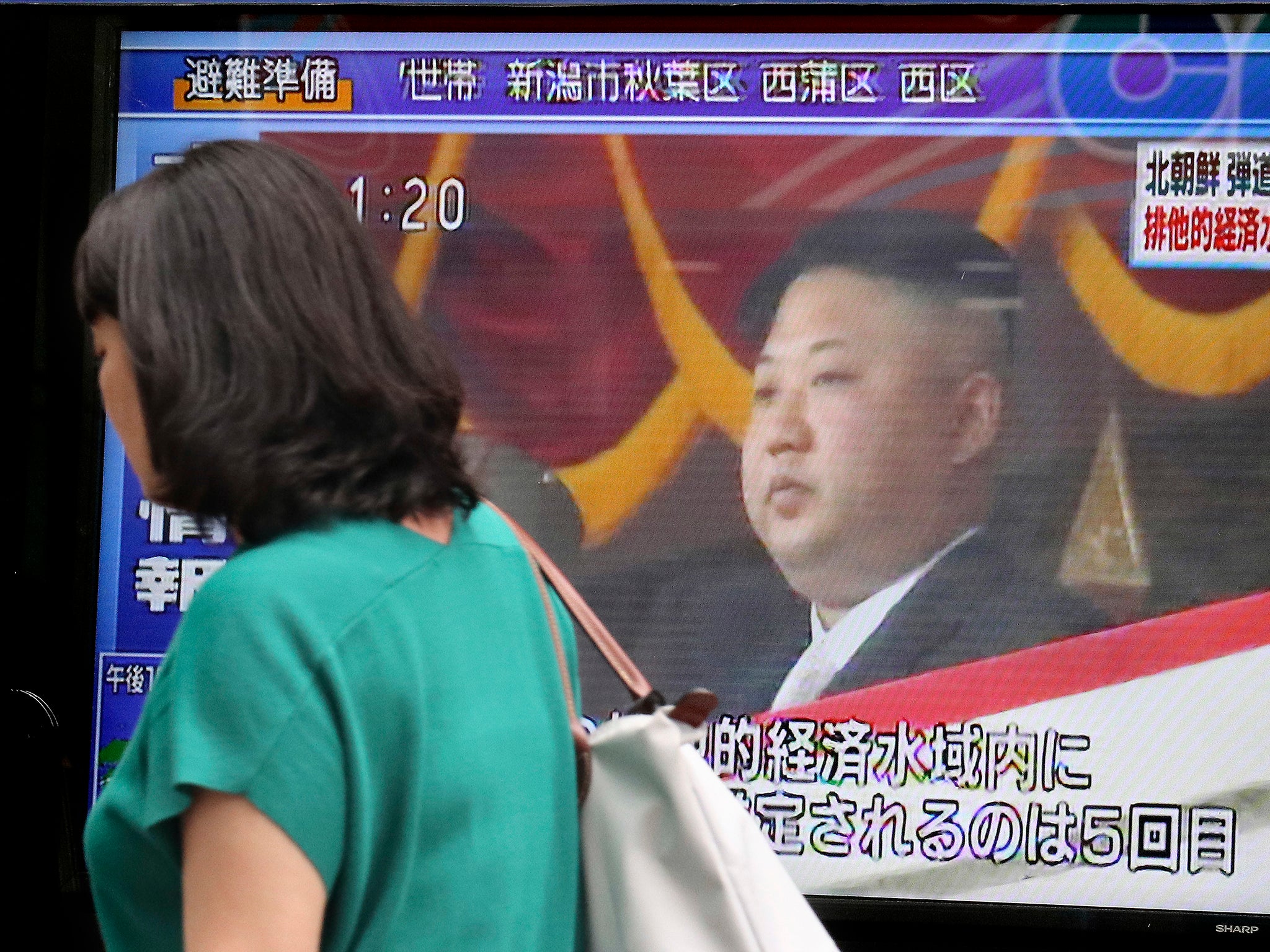 Five months ago Donald Trump tweeted that North Korea would never be allowed to possess a nuclear weapon capable of hitting the US. This morning, Pyongyang launched what it claimed was its first ever intercontinental ballistic missile. The state TV channel declared that Kim Jong-un now ruled over "a strong nuclear armed state with a very powerful ICBM which can strike anywhere in the world".
Taking away the customary hyperbole, what we saw, say international analysts, was a missile reaching an altitude of 1,741 miles and flying 580 miles before crashing into the sea. This would have reached Alaska, but no other part of the continental US. It could, however, also hit American military bases and forces in a wide arc in the Pacific.
Looking at the pace of development and pattern of the tests, one can conclude that North Korea would be able to produce a missile with a longer range in the not too distant future. It remains unclear whether Pyongyang can mount a nuclear warhead on the missile. But US officials acknowledge that this too is likely to happen. Lt Gen Vincent Stewart told a Senate Committee recently: "The regime is committed and is on a pathway where this capability is inevitable." The only hurdle left, he continued, was perfecting re-entry of the ballistic missile into the atmosphere. But he continued: "They understand the physics, so it's just a matter of design."
World news in pictures
Show all 50
The question is what can the US and the international community do to stop Kim Jong-un acquiring a nuclear arsenal with ICBMs? The answer is that options are quite limited. There has been some tough talk from Washington about carrying out military strikes. But that is a highly risky path. Targets would not be easy to track down and hit while retaliation would put the South Korean capital, Seoul, nor far from the border, directly in the firing line. The numbers of casualties are likely to be massive.
Gen James Mattis, the US Defence Secretary, has warned: "If this goes to a military solution, it is going to be tragic on an unbelievable scale. So our effort is to work with the UN, work with China, work with Japan, work with South Korea to find a way out of the situation."
There was little of his usual bombast in Trump's tweet following the latest missile test. There was no threat of American action against Kim Jong-un or his regime. Instead the President was seemingly leaving it to others to deal with the crisis. "North Korea has just launched another missile. Does this guy have anything better to do with his life? Hard to believe that South Korea and Japan will put up with this much longer. Perhaps China will put a heavy move on North Korea and end this nonsense once and for all!!."
South Korea is emerging from a period of political upheaval and the new President, Moon Jae-in, favours a diplomatic solution. He has asked the UN Security Council to take steps against Pyongyang, but is unlikely to go further than that. Punitive economic measures, however, has proved relatively ineffective against a regime that is prepared to let its people suffer privation in return for achieving its nuclear ambitions.
Japanese Prime Minister Shinzo Abe has long voiced his concern about North Korea. He said "repeated provocations like this are absolutely unacceptable" and that his country would "unite strongly" with the US and South Korea to put pressure on Pyongyang, without specifying what these pressures would be.
North Korea claims to fire first intercontinental ballistic missile
China, as North Korea's main trading partner, is supposed to have influence over Pyongyang. But for all the talk of Chinese "heavy move" in his tweet, Trump has been increasingly critical over what he sees as Beijing's inaction on the matter. Today China's ambassador to the UN warned of " disastrous" consequences if there is a failure to ease tensions with North Korea. "We cannot afford to wait for too long without dialogue taking place" said Liu Jieyi.
The North Korea problem will feature prominently at the G20 summit in Hamburg at the end of the week. But Pyongyang's key aim has always been to have direct bilateral talks with the US, something that successive administrations in Washington have steadfastly refused as it would show that Pyongyang has won by playing hardball.
During his presidential election campaign Trump had stated that he would be prepared to receive Kim Jong-un in Washington and "have hamburgers with him ... What the hell is wrong with speaking? And you know what? It's called opening a dialogue."
Trump was derided across the American political spectrum, but North Korea's state media praised him as "a very wise politician". Now, with the military option seemingly off the table, and economic sanctions having little impact, Trump may well find that "hamburger diplomacy" is the way to fulfil his pledge that North Korea will not have nuclear missiles which can hit America.
Join our commenting forum
Join thought-provoking conversations, follow other Independent readers and see their replies