What's even more worrying than the leaked Trump documents? The disappointing way Americans have reacted to it
Ask anybody on the streets this morning what they think about Donald Trump and this latest flurry of 'explosive' allegations against him, and chances are you'll just get a non-committal shrug and a heavy sigh of exasperation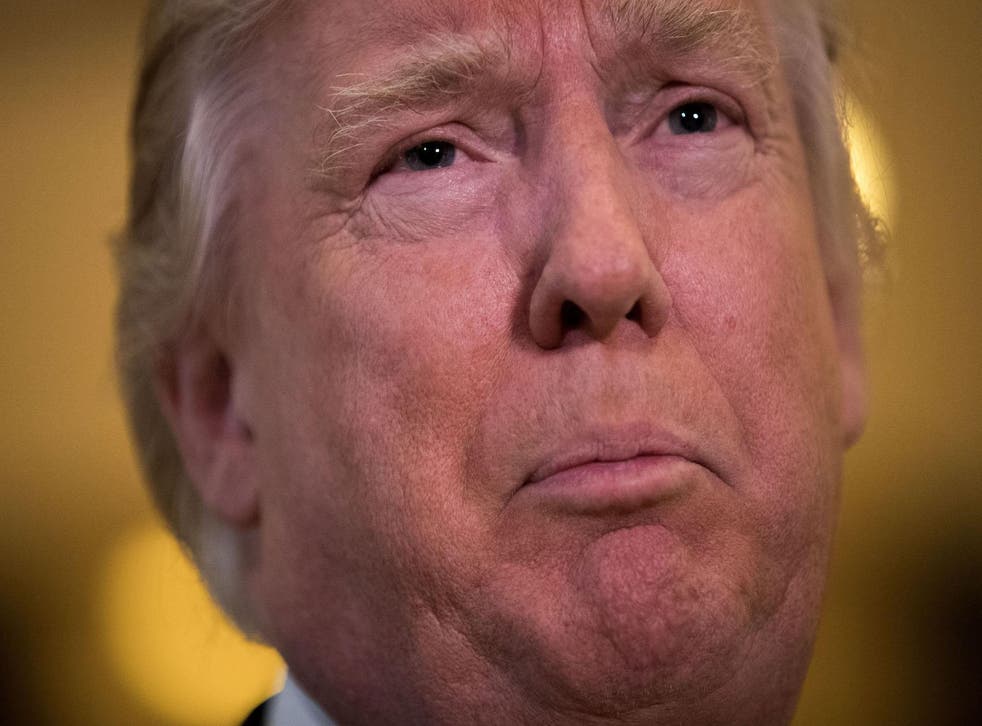 Last night, President Barack Obama performed his final, breathtaking curtain call as America's Commander in Chief. He used that opportunity to try and inspire us all to open our eyes to hatred, exhibit empathy, pursue honesty and toss ourselves earnestly into the monumental task of rebuilding America's crumbling democratic institutions.
Yet while most Americans had their eyes glued to the TV to try and catch one last glimpse of what a dignified statesman looks like, the one man on planet earth who actually needs a lesson in empathy and civic duty was busy frantically firing off self-involved tweets as if his life depended on it.
With just nine days to go until his inauguration as President of the United States, Donald Trump has yet again been ensnared by a slippery and convoluted Russian scandal. According to the unverified report, which is said to have been given to President Obama, the President-elect and the FBI before it was leaked to the public, Trump's team had direct contact with the Kremlin throughout his election campaign. Yet more important still, the briefing claims that Moscow has access to a saucy dossier detailing "perverted sexual acts" involving Trump that could be used to blackmail him while in office. Trump has lambasted BuzzFeed, who published the report in full, and has taken the stance this is a witch hunt to dethrone him on the eve of his inauguration.
Trump chief adviser Kellyanne Conway denies compromising claims against President-elect
If we were talking about any other incoming leader in the history of western democracy, allegations of perverted sexy time in a high roller Moscow hotel suite would lead to an immediate resignation. But we're not talking about any old leader, here – and at this point, it doesn't look like there's a dossier in hell capable of raining on Donald Trump's gilded parade of self-gratification.
Think about it: this is a guy who has openly mocked the disabled, seemingly encouraged his supporters to assassinate his political opponent, called to temporarily ban an entire religion from stepping on US soil, belittled prisoners of war and bragged about how he likes to grab women "by the pussy". He got sued for starting a fake college, has led businesses into bankruptcy and been accused of sexual abuse by over a dozen women. This was all clear-cut stuff that we all knew about – and still America elected him president.
President Donald Trump life in pictures

Show all 16
Ask anybody on the streets this morning what they think about Donald Trump and this latest flurry of "explosive" allegations against him, and chances are you'll just get a non-committal shrug and a heavy sigh of exasperation. At this point, it would take a whole lot worse than this to shock the American people. That's the wrong attitude, but it's certainly the general mood.
True or not, fake news or mind-shattering reality, this is just The Donald being The Donald. This is the man America short-sightedly voted into office – and against all rhyme or reason, it will take a hell of a lot more than this to get him out of our lives.
Register for free to continue reading
Registration is a free and easy way to support our truly independent journalism
By registering, you will also enjoy limited access to Premium articles, exclusive newsletters, commenting, and virtual events with our leading journalists
Already have an account? sign in
Join our new commenting forum
Join thought-provoking conversations, follow other Independent readers and see their replies