Donald Trump has a nonchalant attitude to the deadliest weapon the world has ever known
The comment was delivered on social media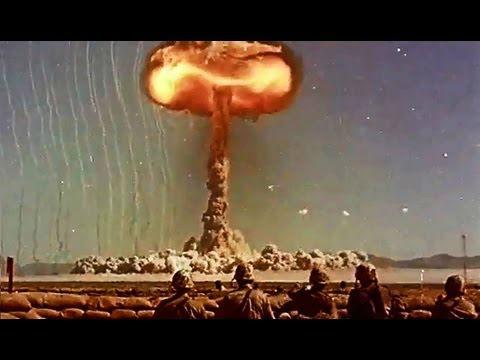 The implication of Donald Trump's call for the US to "greatly strengthen and expand" its nuclear capabilities is unclear. But even if he is merely repeating his campaign criticism of the current inadequacy of America's nuclear strike force, it may further alarm those already worried by the President-elect's seemingly nonchalant attitude to the deadliest of all weapons.
His remarks, contained as usual in a tweet, came hours after Vladimir Putin said Russia, the Cold War adversary of the US with whom Mr Trump wants to improve relations, needed to boost the potential of its own nuclear forces – above all to penetrate opposing missile defence systems.
During the campaign, the Republican candidate talked of the need for an overhaul, even declaring at one point that "our nuclear arsenal doesn't work." In doing so he echoed warnings by several conservative defence analysts here. They believe the US has allowed its weapons to become near-obsolescent, even as rivals like Russia and China have embarked on upgrading programmes.
But other experts disagree. Right now, the US and Russia each have about 7,000 nuclear weapons, and are committed by treaty to go lower still. They say US defences, based on a triad of land-based, submarine-borne and air-carried weapons, are perfectly adequate. Moreover, they insist, Washington is already committed to a 30-year, $1 trillion modernisation programme.
In his tweet, Mr Trump declared the boost was needed "until such time as the world came to its senses over nukes." But his critics would say his policies would if anything raise the danger of nuclear proliferation.
With his demands that US allies take a greater share of the burden of their own defence, he at one point encouraged Japan and South Korea to acquire nuclear weapons to counter the menace of North Korea. However he retracted that statement later in the campaign.
Moreover if he does – as Mr Trump has threatened – pull out of the Obama administration's nuclear deal with Iran, that might only increase the risk of Tehran getting such weapons sooner, and make it likelier that Saudi Arabia and other rivals of Iran will want to go nuclear as well.
In reality, Mr Trump may be forced into some major nuclear decisions even before such things happen. The most immediate concerns North Korea, which, according to experts, could soon have weapons that threaten not just Tokyo and Seoul, but parts of the US as well.
Join our commenting forum
Join thought-provoking conversations, follow other Independent readers and see their replies