The Supreme Court has upheld Trump's travel ban – there will be far-reaching consequences
There will be large-scale protests all over the US and likely around the world over this decision but the US president is emboldened on all fronts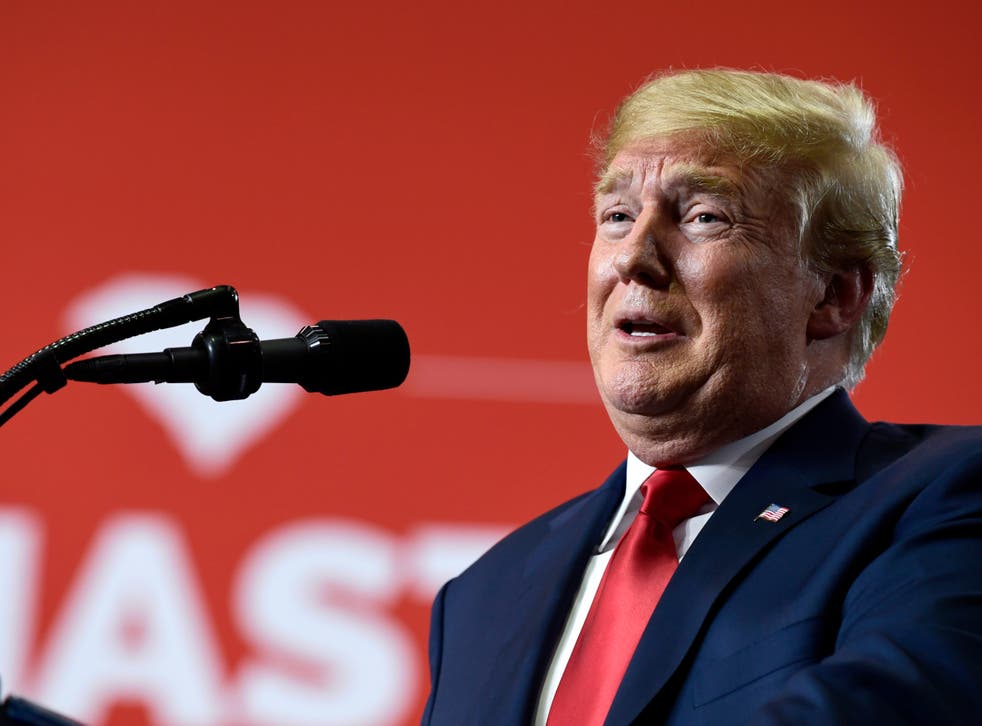 The US Supreme Court upholding Donald Trump's travel ban is a big win for the president – he announced it on Twitter in capital letters, followed by, "Wow!"
The president had faced the embarrassment of seeing a series of federal court rulings invalidate or scale back earlier versions of the ban, with 15 months of legal wrangling.
Earlier versions of the ban had faced staunch criticism and protests about essentially being dressed-up Muslim bans. The latest version involves five of the seven countries originally targeted – Iran, Libya, Somalia, Syria and Iraq – but includes limits on North Korea and Venezuela to try and render such criticism moot.
When the first version of the ban was implemented in February 2017 there was chaos at airports as border officials refused to admit people who were on flights when the rules went into effect. Parallels can be made between those scenes and the recent ones of children in held in cages after being separated from their parents.
'Families belong together' protests over Trump immigration policy

Show all 8
For these images express the very crux of Trump's immigration policy – wanting to put strong limits on whoever comes into the country while sending others away as quickly as possible, however harsh the measures have to be.
Given the outcry over the separations on the border, the Supreme Court decision has come at a good time for the president. He will be able to trumpet that his hardline immigration measures have now received a stamp of approval, and press on.
Trump already believed he was right. Having placed immigration reform at the centre of his presidential campaign in 2016, it has essentially become a personal crusade. He appears to think it is a righteous fight and has repeatedly used language that demonises potential immigrants to America.
The fact that the decision came via a 5-4 ruling in the Supreme Court, with all conservative judges backing the ban as legal, will only heighten Trump's delight. One of the only major victories for Trump was getting conservative judge Neil Gorsuch on the Court's bench, allowing for rulings like this.
There will be large-scale protests all over the US and likely around the world over this decision, just as there has been in recent days and weeks about the border separations. The travel ban protests in early 2017 were one of the larger early mobilisations of dissent against Trump.
Michelle Wolf calls out CNN and other TV networks for Trump coverage
Reactions like the one from representative Keith Ellison, a Democrat from Minnesota, will likely be common. As one of the two Muslim members of Congress, he tweeted he was saddened by the decision.
"Today's decision undermines the core value of religious tolerance on which America was founded," he said in a statement. "I am deeply disappointed that this ruling gives legitimacy to discrimination and Islamophobia."
But, for the president it will not matter. This ruling will have far-reaching consequences, not just for those affected – but also because it offers Trump the vindication he has wanted. The president will refer to this decision anytime anyone brings up opposition to his immigration policies.
Trump tries to win arguments through sheer force of will, repeating the same lines whether they are discredited or a small piece of a larger picture. This decision offers something tangible and with an air of legitimacy that Trump will see as a powerful weapon in his push for strong borders.
Do not expect him to wilt on his hardline immigration policies any time soon.
Register for free to continue reading
Registration is a free and easy way to support our truly independent journalism
By registering, you will also enjoy limited access to Premium articles, exclusive newsletters, commenting, and virtual events with our leading journalists
Already have an account? sign in
Register for free to continue reading
Registration is a free and easy way to support our truly independent journalism
By registering, you will also enjoy limited access to Premium articles, exclusive newsletters, commenting, and virtual events with our leading journalists
Already have an account? sign in
Join our new commenting forum
Join thought-provoking conversations, follow other Independent readers and see their replies