If you thought Brexit was bad, take a look at the chaos of Donald Trump's transition team appointments
There have been reports that Jared Kushner, Ivanka Trump's husband, is purging all staff with ties to the recently ousted Chris Christie. As a federal prosecutor, Christie once sent Kushner's father to jail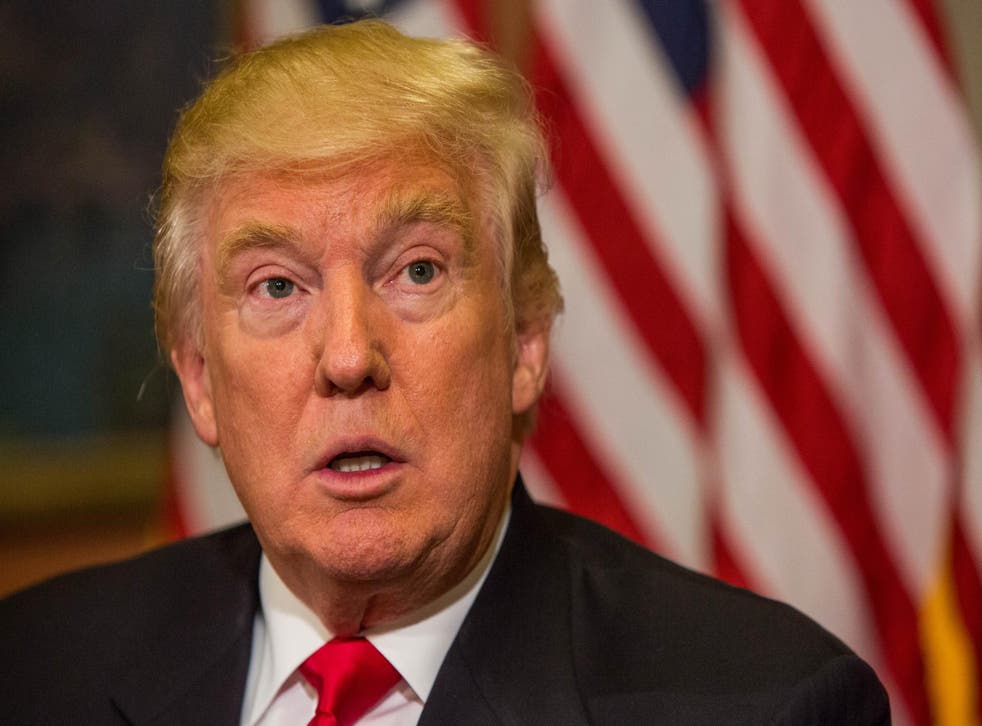 The problem with running on a burn-it-all-down-and-start-again ticket is that building things from scratch is a real drag. This is the problem the Brexit camp has found itself in, as it was leaked that Whitehall is struggling to cope and has no single plan to take us out of the EU this week. Across the pond, things seem just as chaotic.
According to senior White House aides, Donald Trump was surprised to learn that he would have to bring all of his own staff into the West Wing following his inauguration in January. That's over 4,000 jobs to appoint by 2017 because – you might be as surprised as Trump was to learn – the whole civil service gets replaced in the US when a new president takes office.
Perhaps this won't feel like much of a challenge for the real estate tycoon who has been known to hire on intuition alone: Trump Organisation's now chief operating officer, Matthew Calamari, was hired on the spot when working as a security guard at the US Open tennis tournament after he tackled a pair of hecklers. Sometimes you just have to go with your gut.
Obama says Trump's temperament 'will not serve him well'
At the top of the West Wing, there's the Cabinet. Apart from Vice President-elect Mike Pence, Chief of Staff Reince Priebus and Chief Strategist Steve Bannon, there are still 15 executive cabinet and six cabinet-level officials to be appointed. But The Apprentice host is on this. He's a man who has made a whole TV career out of hiring and firing people, remember. In an echo of this illustrious TV past, Trump tweeted this week: "Very organized process taking place as I decide on Cabinet and many other positions. I am the only one who knows who the finalists are!"
There is one small problem, however: he actually doesn't even know who is in his transition team, the group charged with ensuring the smooth transfer of power from the incumbent administration to the next and helping to appoint his staff. Perhaps he has taken the reality format too much to heart as this week there have been enough firings to make at least one series of The Apprentice: The Washington Edition. It must be hard to build the rest of your government when you don't even know who is responsible for that particular job.
Until last week, the team was managed by New Jersey Governor Chris Christie who has since been replaced by Pence. Today former Republican congressman Mike Rogers and senior defence and foreign policy official Matthew Freedman – both of whom had ties to Christie – stepped down from the team. Two sources close to Rogers said that he has been part of a "Stalinist purge".
World reaction to President Trump: In pictures

Show all 29
According to Fox News, the dismissals were an effort by Trump to remove all lobbyists from the campaign, holding true to his promise that he would "drain the swamp". This would make more sense if it weren't for the small fact that lobbyists remain in the team. Trump's military adviser Mike Flynn – a candidate for Defence Secretary – runs a consulting firm that lobbies on matters of defence, and EPA administrator hopeful Jeffrey Holmstead lobbies for Duke Energy and DTE Energy.
Other reports claim that it is Christie's 2012 report about the attacks on the American diplomatic compound in Benghazi, Libya, which concluded that the Obama administration had not intentionally misled the public on the events unfolding there – a message at odds with the campaign position of Trump – that led to his disappearance from the Republican's team.
However, here is where the tumult metastasizes from scripted reality to Dynasty-level drama – gold props et al. There have been other reports that Jared Kushner, Ivanka Trump's husband, is purging all staff who had ties with Christie. As a federal prosecutor, Christie once sent Kushner's father to jail.
On top of this, there are the allegations that Trump has been seeking security clearances for his children which would allow him to discuss matters of national security with Ivanka, Eric and Donald Jr, as well as Kushner, despite federal law prohibiting the hiring of family members to serve in his administration. Trump has since denied this, tweeting: "I am not trying to get 'top level security clearance' for my children. This was a typically false news story".
The self-proclaimed "loyalty freak" may not be able to make a team consisting of those closest to him, but it appears that he is making a decent go of it. Only future appointments will reveal if Trump's team will comprise even more old Trump guards, or will open up to a broader church of Republicans. January isn't that far away, and I for one can't wait for the Christmas special of this great American drama.
Register for free to continue reading
Registration is a free and easy way to support our truly independent journalism
By registering, you will also enjoy limited access to Premium articles, exclusive newsletters, commenting, and virtual events with our leading journalists
Already have an account? sign in
Register for free to continue reading
Registration is a free and easy way to support our truly independent journalism
By registering, you will also enjoy limited access to Premium articles, exclusive newsletters, commenting, and virtual events with our leading journalists
Already have an account? sign in
Join our new commenting forum
Join thought-provoking conversations, follow other Independent readers and see their replies